Love Island's Kaz Crossley Slammed For Posting 'Disgusting' Instagram Video
Published Thu Mar 07 2019 By Andrew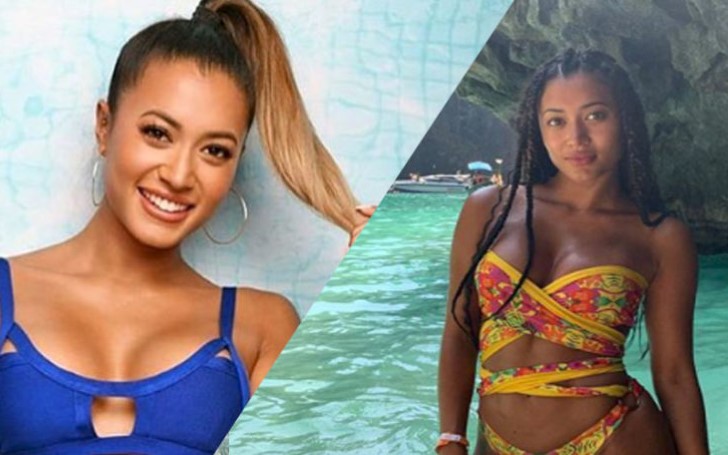 Kaz Crossley currently in hot waters after posting an Instagram video of her travel to Thailand.
Kaz Crossley, the Love Island star offended animal-lovers after getting an innocent crab killed for the sake of a cool Instagram photo. The model traveled to Phi Phi, Thailand a while back with her friends and posted a series of photos and videos which is said to promote animal cruelty.
Also read: Love Island Stars Megan Barton-Hanson and Wes Nelson Announce Split
The London based model and makeup artist took to Instagram posting a photo of a crab that she removed from the sand and placed on to the rock to click a photo. Subsequently, a monkey grabs the crab and tears it apart, which is recorded in the video as well.
The insensitive and gruesome video was highly disputed among her fans and many took upon themselves to bash Crossley for her post.
Don't miss: It's Official Zac Efron Is Dating An Olympian After Being Spotted On Dates With Her Several Times
One of her followers commented on the post,
"This is NOT the circle of life. You have actually killed an innocent animal that otherwise would have survived if you hadn't moved it for a photograph. Disgusting attitude…"
Another slammed Kaz by maintaining,
"This is the world we live in..stupid tourists feeding wild animals and removing crabs from their natural habitat???"
A third one lashed out,
"Usually love your posts but this is so insensitive, cruel and blind it's unreal…"
As many are bashing the actress for her Instagram post it is hard to find the fans that are in her defensive.
Another wrote on the comment section,
"1. why were you and your friends purposely trying to provoke the monkey? was that "for the gram" too? 2. why would you even think of filming a monkey eating and killing a crab?
3. why would you post it on insta? clearly wanted a reaction otherwise you'd just post the first pic. if they hadn't tried to feed it crisps it probably wouldn't have gone after the crab."
Kaz Crossley's post being bashed came as a clear indication of increasing sensitivity towards animal rights in the society of today.
-->