Madjozi's Viral 'John Cena' Song Receives Love From The Man Himself
Published Tue Aug 20 2019 By Alice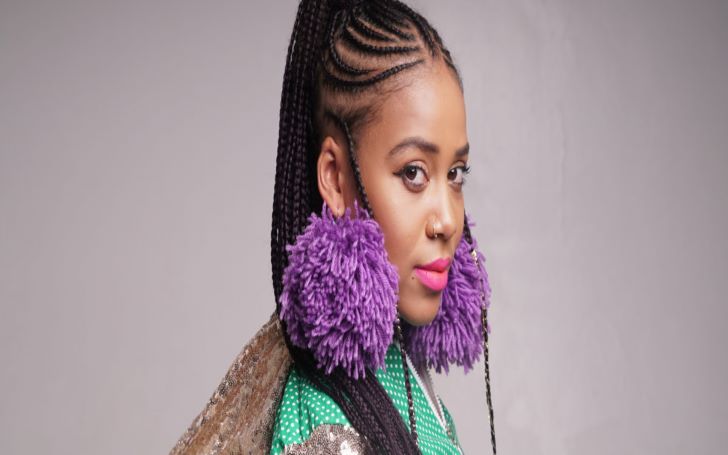 Former WWE champion John Cena gave showers love to singer Sho Madjozi.
African singer Sho Madjozi proved to the world that there is nothing that can restrict her from rising. The 27-year-old has now left her mark in the world of wrestling.
Sho who recently received a BET award became the talk of the town after releasing her brand new song 'John Cena.'
Watch: Sho Madjozi - John Cena | A COLORS SHOW
The African singer-songwriter dropped her unreleased fire track, John Cena, on the prestigious music platform on August 15.
The song, which was after the famous wrestler, John Cena, immediately went viral – hitting the #1 trending spot on YouTube Friday afternoon.
What's more, the song got international recognition including the shout out from famous music superstar Missy Elliott.
Madjozi revealed she wrote the song about the 16 times WWE world champion, John Cena because he was the "coolest wrestler" and a former rapper.
Even WWE shared the love, writing a short feature on the star and hyping up her popularity.
Cena, who was previously married to Elizabeth Huberdeau, also showed love and support to the rising star Sho sharing her picture on his Instagram with 12 million followers.
Meanwhile, John is currently living a blissful life with an engineer, Shay Shariatzadeh. Moreover, his ex-girlfriend, Nikki Bella also revealed that she is very happy for John and his newfound love.
John is also set to star in the next Fast and Furious movie. However, his role is not revealed till this date, due to which the viewers are speculating that he is the leader of Eteon.
-->