Marcin Patrzalek - Everything You Need To Know About The Polish Percussive Fingerstyle Guitarist
Published Wed Jun 19 2019 By David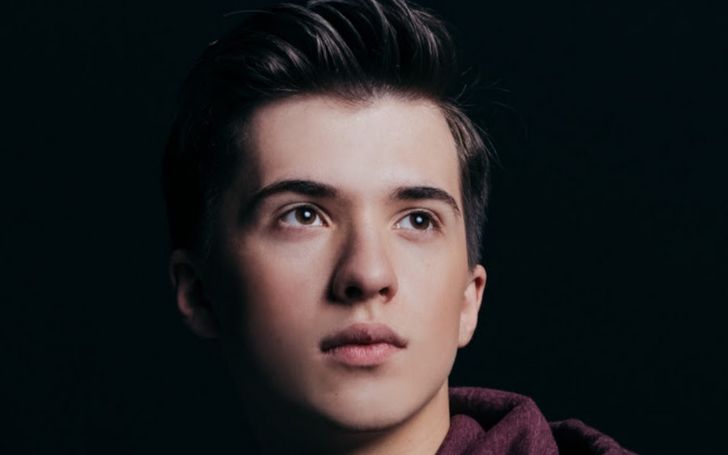 Marcin Patrzalek is a Polish percussive fingerstyle guitarist, composer, and producer. Patrzalek is most known for combining fingerstyle, percussive guitar synchronization as well as electronic and symphonic production. He gained popularity in 2015 following his victory in winning the ninth edition of Polish talent show Must Be The Music, the prize for which was 100,000 Polish złoty and an extra 100,000 złoty for promotion of his music on Polish radio station RMF FM.
You May Also Like: 12-Year-Old Singer Ansley Burns Impresses Judges On America's Got Talent!
After the local success Marcin went on to launch his debut record 'HUSH', the release of which was accompanied by singles including Patrzalek's percussive series of Isaac Albéniz's "Asturias"; the video of the arrangement was made available through fingerstyle label 'Candy Rat Records'.
That's definitely not it about the young polish singer. It's only surprising what he has achieved within such a short span of his life and the boy is still on the gear. While fans get psyched to grab onto his next feature we take a look at some excruciating facts there is to know about Marcin Patrzalek including his latest victory in the auditions of 'America's of Talent' (AGT).
When Did He Start His Career?
Patrzalek started romping the guitar at age 10 when he picked up classical one under the guidance of local teacher Jerzy Pikor. After two years he started studying flamenco styles, being mentored by Spanish guitarist Carlos Pinana. Later, at the age of 13, Patrzalek began playing fingerstyle on an acoustic guitar. It quickly became his principal instrument and after around a year of self-taught practice in 2015, he managed to nab the crown of the ninth edition of Polish talent-show 'Must Be The Music.'
Marcin Patrzalek was born on 6th October 2000 in Kielce, Poland.
Around that time Patrzalek started making electronic music on his computer and jamming it with guitar playing, which later resulted in the creation of his introductory album HUSH. In March 2018 it was revealed that Patrzalek became an official endorser of Ibanez guitars - and he orchestrates the AE900-NT and AVD80-NT models in there.
Also Read: Sos Petrosyan Pulled Off The Most UNIQUE Card Magic Tricks On America's Got Talent 2019
In 2016, Patrzalek launched his debut presentation, LP, HUSH. The collection is composed of ten pieces: six original tracks (acoustic guitar with electronic and orchestral production elements), two series and two electronic remixes. The album was released autonomously on October 7, 2016, with commercial issuance in Poland by Polish label My Music. Around the same time, Patrzalek became a finalist in the International Fingerstyle Competition Guitar Masters and the following year won the first prize in the 'International Classical Guitar Joaquin Rodrigo Competition.'
What Is Marcin Patrzalek Doing As Of Recent?
In 2018 Marcin Patrzalek became the victor of a well-known talent show for the second time. He was likewise a popular triumphant in the fifth edition of 'Tu Si Que Vales' in Italy. During his tryout Patrzalek played his Beethoven's 5th Symphony arrangement and got four yesses from the judges as well as 100% "positive" votes from the live studio audience; the judges gave Patrzalek a "golden buzzer" pass to the finale.
There Marcin exhibited original courses of "Asturias" indulged with "Innuendo" by 'Queen'. Patrzalek then went up against three other competitors in the final and saw himself winning with over 50 percent of votes from the television spectators.
On November 12, 2018, Patrzalek released his first EP titled revAMP, an aggregation of his most mainstream arrangements. Earlier in the year an original solo was released titled "Baba Yaga".
Recommended: America's Got Talent judge Julianne Hough' Brother Derek Hough Shares an Inspiring Story; Who is her Famous Brother Derek Hough?
As of 2019, Patrzalek is competing on America's Got Talent Season 14 which airs on NBC on Tuesdays. It was on the fourth episode of America's Got Talent (Season 14), where the 18-year-old classical guitarist from Kielce, Poland awed the jury panel of judges Simon Cowell, Julianne Hough, Gabrielle Union, and Howie Mandel with his wicked fingerstyle percussive techniques.
Recently on Facebook, Patrzalek wrote, "I have been trying to get on America's Got Talent for 4 years, since I was 14... it feels absolutely surreal to finally have it happen. Thank you so much for all the support!"
-->