Some Interesting Facts to Know About Marie Osmond's Three Marriages
Published Wed Mar 11 2020 By Matthew
Here's all that you need to know about Marie Osmond's three marriages; the complete detail of her personal life!
Marie Osmond spent over five iconic decades in the entertainment business performing as a successful singer, television performer, and talk show host, dancer, actor, author, entrepreneur, and public speaker. The performer managed to maintain relevance as she remains an instantly recognizable figure across the globe. The other half of the brother-and-sister duo Donny & Marie managed to establish herself as a top country artist with singles like 'Paper Roses' and 'Meet Me in Montana.'
Watch: The Donny & Marie Show -- The Opening of the First Show
Born Olive Marie Osmond on October 13, 1959, to mother Olive May and father George Virl Osmond, Marie is the only daughter and the eighth of nine children. A part of the show business family the Osmonds, she was raised as a member of The Church of Jesus Christ of Latter-day Saints. Maintaining a career in the show business similar to that of her brother, Osmond debuted as part of her brothers' act 'The Osmond Brothers' on 'The Andy Williams Show' when she was four.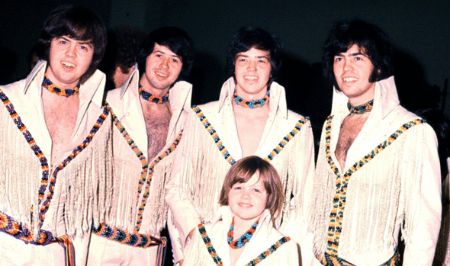 Marie Osmond debuted as part of her brothers' act 'The Osmond Brothers'.
Photo Source: Daily Express
Generally not performing with her brothers in the group's television performances through the 1960s, Marie went on to gain significant success in the music industry on her own. However, much like any other celebrity in the American music industry, her personal life was not without trouble. Despite the immensely successful profession, Marie Osmond faced her fair share of turbulence when it comes to partnership. Married three times in total, two of which were with the same guy, here is the complete detail of her love life.
First Engagement with Jeff Crayton
Six years after Marie released her first single 'Paper Rose' in 1973, she announced her engagement with an acting student Jeff Crayton. The meeting happened in 1979, and the Osmond was all set to walk down the aisle for her big day.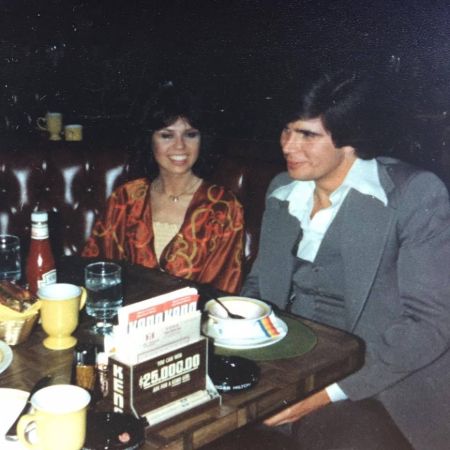 Marie Osmond's first engagement was with Jeff Crayton.
Photo Source: Pinterest
Planning to get married to the former Mormon Church missionary from Los Angeles, the pair set a date for August of the same year. Alas, the union never happened as the twosome decided to call quits on the relationship only two months after their engagement.
Recommended: Marie Osmond Weight Loss Program - Here's the Full Detail
In January of 2019, she also admitted to briefly dating Erik Estrada and singer Andy Gibb around the same time in an episode of Andy Cohen's show.
First and Third Marriage with Stephen Lyle Craig
Marie Osmond's union with Stephen Lyle Craig remains one of the most crucial aspects of her life to date. Osmond tied the knot with the Brigham Young University basketball player Stephen on June 26, 1982. Less than a year later, the couple announced their good news as they welcomed their first and only child Stephen James Craig on April 20, 1983.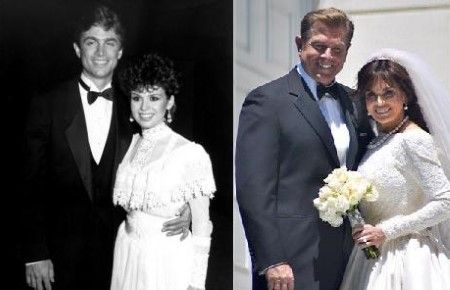 Marie Osmond first and last marriage was with Stephen Lyle Craig.
Photo Source: Married Wiki
Yet what seemed like a happy relationship had its flaws under the curtain that caused the divorce between them in October 1985. The marriage only lasted for three years before they decide to call quits. Nevertheless, after another failed marriage, Stephen came back to fill up the same position 26 long years later.
You Might Also Like: Marie Osmond Recalls Her Weight Struggles
The remarriage took place in a small ceremony in the Las Vegas Nevada Temple on May 4, 2011. Marie wore the very same dress from her wedding with Craig in 1982.
Second Marriage with Brian Blosil
In between her times with Stephen, Marie found solace and married for the second time with Brian Blosil, a small actor of sorts who is known for his works in on Maybe This Time (1995) and Wildest Dreams (1987). Osmond walked down the aisle for Brain on October 28, 1986, at the Jordan River Temple in Utah.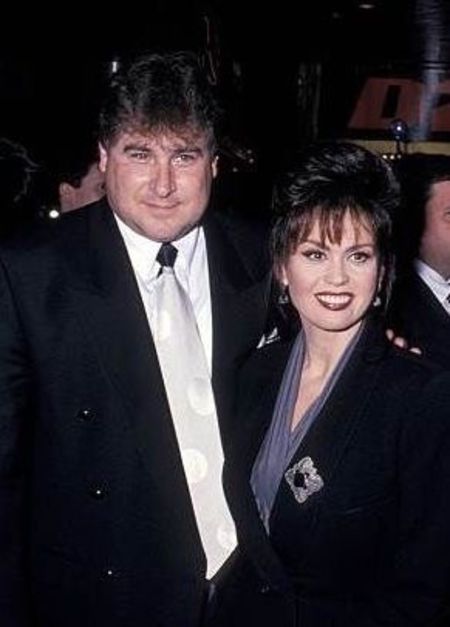 Marie Osmond's second marriage was with Brian Blosil.
Photo Source: Pinterest
Marie gave birth to Rachael Lauren on August 19, 1989, her first biological child with Brian. Their second child, a natural son, Matthew Richard, was born nine years later on July 6, 1998. Apart from these two, the ex-couple also adopted five children together in a span of 15 years. They are Jessica Marie, Michael Bryan, Brandon Warren, Brianna Patricia, and Abigail Olive May.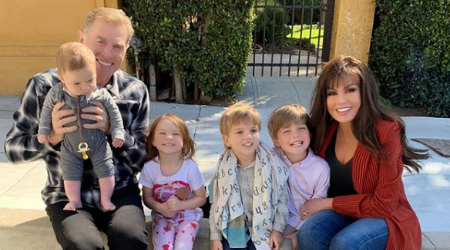 Marie Osmond's childrens.
Photo Source: Closer Weekly
Post the birth of her last biological child in 1998, she confessed to suffering from severe postpartum depression on 1999 and even co-authored a book called 'Behind the Smile' with Marcia Wilkie and Dr. Judith Moore, which chronicles her experiences with the illness.
Also See: Renee Portnoy - David Portnoy's Ex-Wife, is an American Equine Buyer and Social Media Personality
For someone who tasted such immense success in her professional career, Marie Osmond endured a lot throughout her personal life.
Head on over to Glamour Fame for more articles on celebrity relationships, and don't forget to sign up for the newsletter.
-->