Marie Osmond Recalls Her Weight Struggles
Published Sun Dec 29 2019 By Chester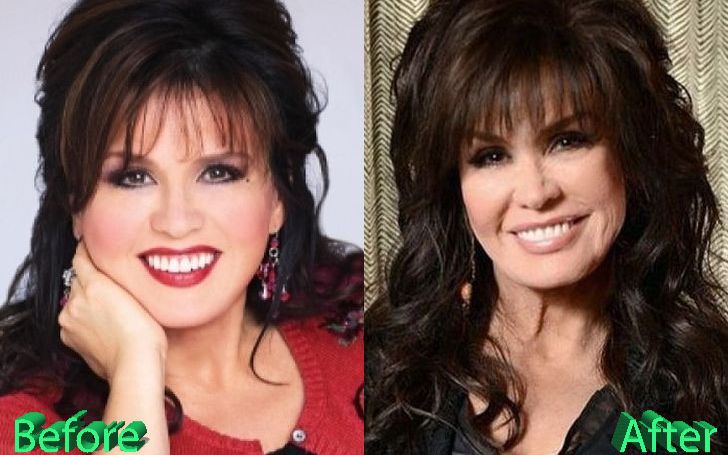 The 'Donny & Marie' star, Marie Osmond says she was forced to lose weight when she was 14.
Many of you might be familiar with gorgeous, versatile star Marie Osmond from her soulful country songs while some might know her from the popular variety show 'Donny & Marie', which aired on ABC from January 1976 to January 1979.
But do you know the morbid reality behind the scene? The actress had quite a frustrating time in order to get those fitted looks of her.
The recipient of the 'TV Land Pop Culture Award' was obliged (more like forced) to lose weight starting from an early age of 14. Here's her recent talk about the struggle.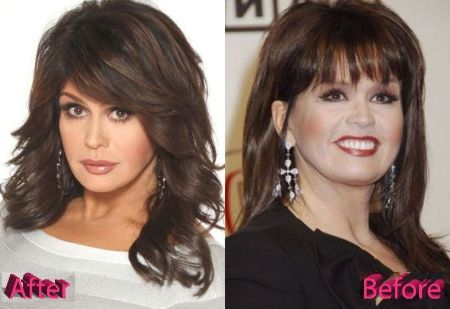 Marie also made headlines for going under the knife and coming up with such youthful looks.
SOURCE: The Celebrity Best
The 60-year-old exclusively shared all her stress while opting for a weight loss speaking to Fox News,
"From the time I started 'Donny & Marie', age 15, I did starvation. I would literally starve myself for three days before taping, drinking lemon water and cayenne pepper with maple syrup so I can be skinny."
The then-young actress was warned to drop 10 pounds with a threatening condition — if she didn't lose some pounds that they will cut her from the 'Donny & Marie'. She was told that, seriously, in a parking lot.
You May Like: Full Story on Melissa Peterman Weight Loss >>>
The mother-of-eight added, "They said I was an embarrassment to my family, and I needed to keep the food out of my fat face."
Check Out: Marie Osmond on How Her Childhood Lead to Weight Issues
At her highest point, she weighed around 165 pounds, but when she was done with 'DWTS', he had already lost around 20 pounds and losing further to 30 pounds.
Osmond starved and left breakfast, had been on every diet on the planet;
Marie starved, skipped breakfast, but nothing was working. And finally, she found Nutrisystem - the commercial weight-loss products and services which the country star acknowledges the reason behind her surprising weight loss.
Marie lost 50 lbs for the past eight years and now seems much slimmer and healthy. Marie is one of the many sources of inspiration to many young people.
Don't Miss: Olivia Jade Weight Loss - The Full Story >>>
Hope you enjoyed the article, stay tuned and connected to find more Weight Loss article on Glamour Fame. There are more stories already told and more to arrive as well.
-->