A Walk-Through of Marina Sirtis and Michael Lamper's Married Relationship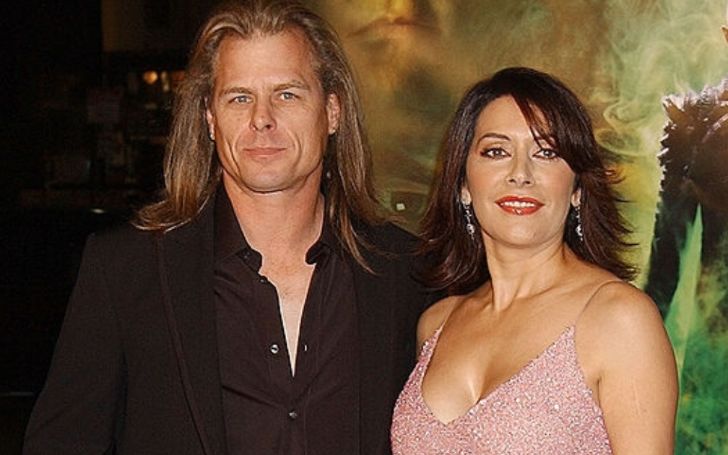 Remember Counselor 'Deanna Troi' from your beloved show 'Star Trek: The Next Generation'? The character was played by the one and only Marina Sirtis. If you know her, then you also must know about her beau of 28 years, Michael Lamper.
Yup, 28 years is a long, long time for a relationship to last at this time of modernized generation. So, let's divulge through this couple's relationship so far.
Marina and Michael's Background
Michael Lamper was born on January 02, 1958, in Los Angeles. He graduated from 'South Dade High School' in Homestead, Florida.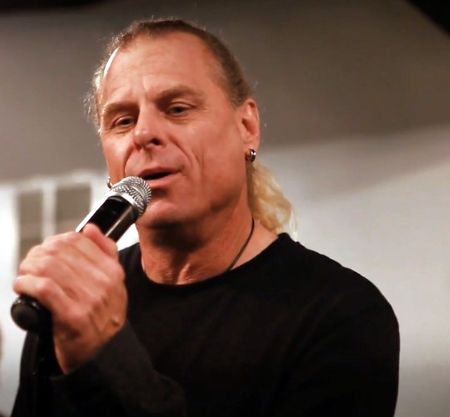 Michael Lamper is the lead singer of Steely Jam band.
Source: Flickr
The guy fell in love with music at a young age of seven, and thus ended up becoming the lead singer of the 'Steely Jam Band' while also joining famous musicians like Los Lobos, Kevin Cronin, and the Allman Brothers.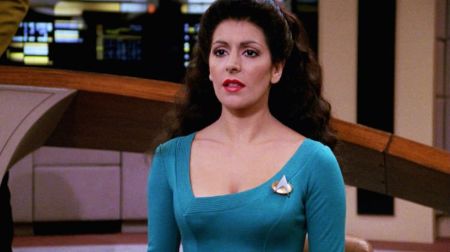 A young Marina playing the role of Deanna Toris.
Source: Science Fiction
Similarly, Marina Sirtis was born in Hackney, London, England, on March 20, 1955. The British American actress was born to Greek parents, father John Sirtis and mother, Despina Sirtis.
You May Also Like: Five Interesting Facts about FBI Actress Ebonee Noel
Unlike husband Lamper, the actress couldn't immediately follow her interest. She admits to secretly have joined 'Guildhall School of Music and Drama' during her teenage years.
Marina Sirtis and Michael Lamper's Marriage
The lovely pair met in late 1989 in the midst of filming 'Star Trek: The Next Generation.' All credit goes to Anna Turkel for introducing the artists to each other.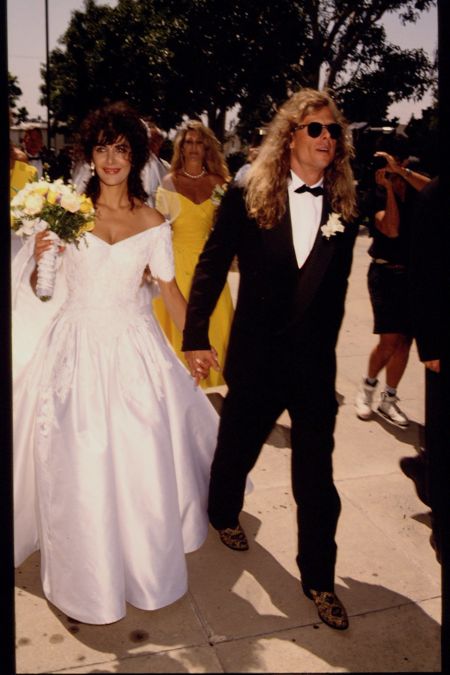 The couple look every bit of picturesque in their wedding attire.
Source: Pinterest
After a brief rendezvous for about two years, the lovers decided to make things official by tying the knot on June 21, 1992. Marina and Michael got themselves a huge wedding celebration surrounded by all their loved ones. Not to miss the groomsmen were popular actors Brent Spiner and Michael Dorn.
Also See: Nic Sampson - Facts to Know About 'Brokenwood Mysteries' and 'Power Rangers' Actor
The 'Star Trek' actors were married for a whopping 28 years to date. Though they don't share any children, it seems like each other was all that they need.
Collective Net Worth of Michael and Marina
Lamper was a musician before bagging the job as an actor. He played music as a guitarist and lead singer in the 70s and 80s. Just after that, in order to explore talent beyond singing, Michael played 'Acamarian Gatherer'in the famous 'Star Trek: The Next Generation.'
The couple shares more than $9 million net worth.
Source: Dreshare
Besides pertaining a colossal career and name from starring as main cast in seven 'Star Trek' seasons, wife Sirtis also starred in multiple movies like 'The Wicked Lady,' 'Blind Date,' 'Death Wish 3' 'Little Dead Rotting Hood,' 'The Assassin's Apprentice,' '5th Passenger' and many more.
Collectively, the couple share over $9 million net worth. Marina's share through her movies is $8 million, and Michael's is $1 million.
Michael Lamper's Death at the Age of 61
The actor's cause of death was all of a sudden, in his sleep on Sunday, December 08, 2019. Lamper still had much to offer at just the age of 61.
Michael died at the age of 61.
Source: Daily Star Trek News
Actress Sirtis took to Twitter to announce the sad news of her beloved's death. She is now taking time off the limelight to mourn husband's death. It's had been close to three-decade of togetherness with late husband Michael, and we can only imagine how tough it must've been for her.
Be sure to find Glamour Fame for more of these news related to Entertainment.
-->