Martín Rejtman Is Set To Direct 'The Practice'
Published Tue May 21 2019 By Jessica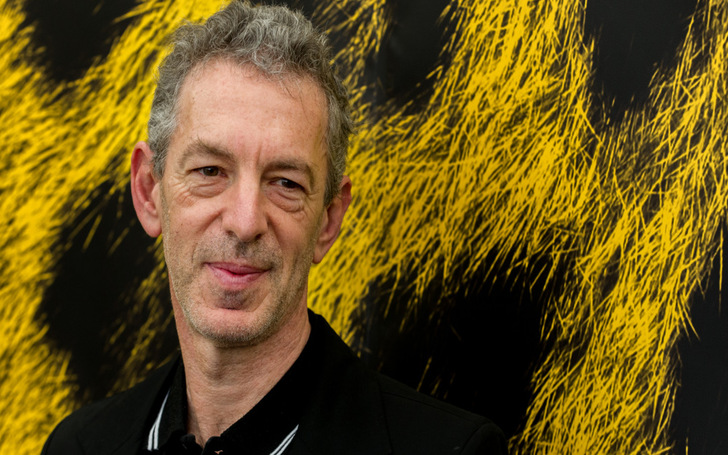 Argentine filmmaker Martín Rejtman confirmed to direct 'The Practice'.
'Two Shots Fired' film director and writer Martín Rejtman is signed to contribute as a director for 'The Practice', as decided at the recent 2019 Cannes film festival on Monday.
The film's shooting will take place later this year and will be produced by five different film professional nationals team from Germany, Chile, Netherlands, Portugal, and Argentina.
Recommended: Osric Chau Supernatural Performance Is Much Loved By Fans But What Else Has The Actor Starred In?
The comedy-drama film, 'The Practice' narrates the storyline of an Argentine yoga instructor named Gustavo, residing in Chile, who lost her wife and home as he is challenged to continue his yoga practice following a severe injury.
Argentine filmmaker Martín Rejtman to direct 'The Practice'.
The fictional character then finds issues whilst he seeks excuses to avoid returning to Argentina and stay in Chile as he encounters a reckless German mother and carries the opportunity to meet his new partner, hospitals and other more problems.
Actor Esteban Bigliardi who already worked with the film director will portray Gustavo.
Speaking of the film, Rejtman said to Variety: "It's a comedy about the yoga world. It's been over 20 years since I started practicing yoga so I'm pretty sure that unconsciously I've been preparing myself to do this film for more than two decades"
Don't miss: Chinese Actress Gong Li Tied The Knot With 70-Year-Old French Composer Jean-Michel Jarre; How Did The Couple Meet?
As 'The Practice' is the foremost movie Rejtman will film outside his native country, the film director added: "This decision is very important for me. This time I wrote a story to be filmed in Chile for a number of factors. Argentina and Chile are neighbor countries separated by the Andes. We are similar but at the same time very different. Sometimes, I ponder whether Chile is just like Argentina, but under the influence of the Pacific Ocean instead of the Atlantic."
The film director then enlightened that self-observation is one of the sources for humor, as Christophe Friedel, a film producer emphasized Rejtman's extraordinary work in cinema, literature, and singular sense of humor.
Revealing that a personal trip Chile remains the inspiration for the upcoming film, Friedel said: "It's the reality of our time when you want to produce these kinds of artistic movies. In the case of our Berlinale winner 'The Heiresses,' we involved six countries. It may sound complicated, and it is a lot of work, but if you find the right people it can be a wonderful family experience as well. Cinema is always about bringing people together."
Also see: Former Spice Girls Star Mel B Revealed Her Ex-Boyfriend Eddie Murphy Is 'The Greatest Love Of My Life'
Martín Rejtman has worked on Argentine top films including; Silvia Prieto, Rapado, and Magic Gloves.
-->