Matt Barnes' Ex-Wife Gloria Govan is Engaged to Her Fiance Derek Fisher; Her Relationship Timeline
Published Tue Mar 10 2020 By Eric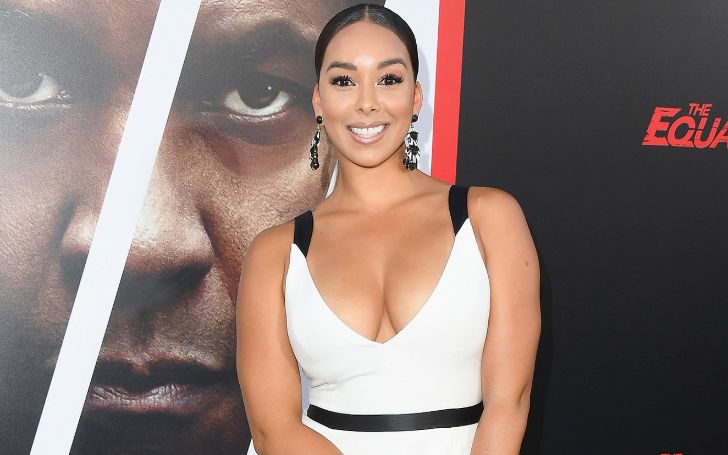 Gloria Govan is one of the cast members of the famous series, 'Basketball Wives.' Though her professional life is going great, she went through lots of ups and downs in her relationship. The beauty, Govan, was married to the basketball player, Matt Barnes. Later on, two got separated, and Gloria was engaged with Barnes's former Los Angeles Lakers teammate Derek Fisher.
As you guys were desperate to know the relationship history of the actress, Gloria Govan, and her current love life status, here we brought brief information on this topic for you guys. We hope you will enjoy it. Let us begin.
Gloria Govan and Her Former Husband, Matt Barnes
Like we stated earlier, the VH1 series, 'Basketball Wives,' star, Gloria Govan, was married to her former husband, Matt Barnes.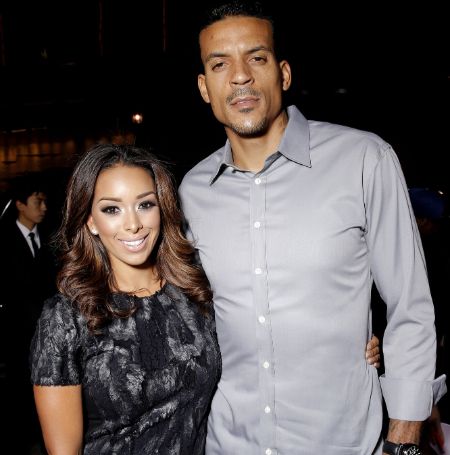 Matt Barnes was the former partner of the actress, Gloria Govan.
Photo Source: People
According to People, The ex-lovers first met when Govan was only 12 years old, but they stayed in a long-distance relationship for some years. They reconnected when the retired athlete, Matt began to play near Gloria hometown of Oakland and began to date in 2006.
Matt Got Arrested For Abusing Gloria
After being in a relationship for around four years, in 2010, they planned to upgrade their relationship with a marriage. However, Matt Barnes got arrested for abusing his fiancee, Gloria Govan.
Matt Barnes on Domestic Violence Arrest
As per the Los Angeles Times, police found signs of a fight in which both suffered damages but concluded Matt to be the primary aggressor. He was newly signed for Lakers and got arrested for domestic violence, which came to an end after Govan denied the claims against her fiance, Barnes.
Long Time Lovers Exchanged the Rings in 2010
The ex-couple, Barnes and Govan, exchanged their engagement rings in 2010. Meanwhile, Gloria began to work in the TV shows, 'Basketball Wives.' However, in the reality show, the viewers found their relationship quite fishy from the first day they showed up together.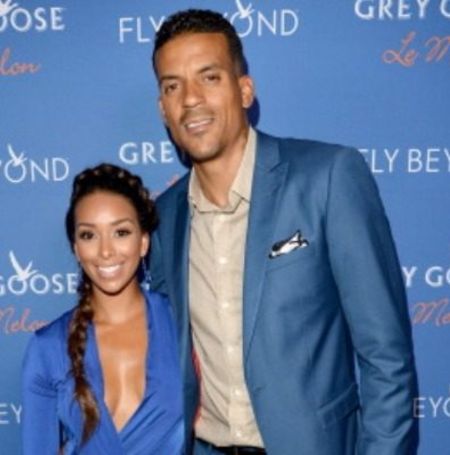 The former-lovers Gloria and Barnes were engaged in 2010.
Photo Source: Atlanta Black Star
They were planning to get married in the same year but postponed their ceremony, which backed up doubt of the viewers. Still, Basketball Wives star, Govan, declared everything to be okay between her and Matt.
Recommended: Jennifer Garner Looks Better in Sexy Skintight PVC Pants For NBA Game
Subsequently, the former pairs took marital vows in 2013 and started their married life, but sadly, the former couple relationship ended after two years in marriage.
The Basketball Wives Star, Gloria, Share Two sons With Her Former Hubby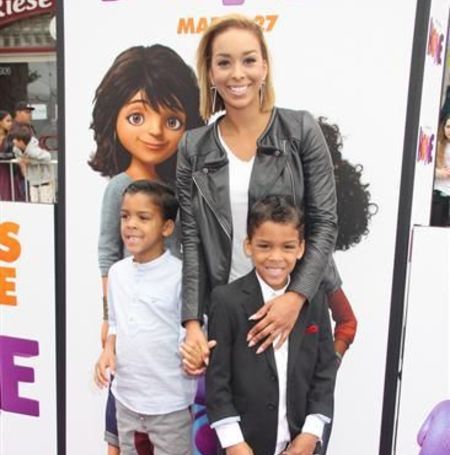 The actress, Gloria, co-parent two sons with ex-husband, Matt.
Photo Source: Pinterest
Before the previous husband and wife separated legally, they gave birth to twin sons, Carter Kelly Barnes and Isaiah Michael Barnes.
Gloria Govan and Matt Barnes Got Separated
Though the ex-lovers Gloria and Matt dated each other for a long period, the love between them came to an end after two years of marriage life.
Gloria Govan on Divorce From Matt Barnes: It's Just Life
There was a certain amount of tension between Govan and Barnes from the beginning, which you guys might already get an idea by now from our article.
As claimed by TMZ, they settled their divorce in December 2016. The dispute between them cost Barnes hundreds of thousands of dollars. For his sons, Matt paid $5,000 per month for each kid in child support in 2016. However, the number goes up to $10k per sons per month until their sons are 18 years old.
Also See: Cardi B Surprised Everyone Rapping About her Divorce
The former basketball player also paid other expenses in their divorce agreement. So, the love story between Gloria and Matt came to a conclusion, and now they treat each other as a good friends.
Everything's Fell Apart For Gloria First Marriage
We did mention the relationship between Govan and Barnes died after a divorce, but we haven't disclosed Gloria cheated the NBA star, Barnes. She was involved with another partner while she was still sharing a marital relationship with Matt. Therefore, it isn't surprising to know there occurred a dramatic scene between Barnes and Fisher.
Derek Fisher on what happened with Matt Barnes
On the report of New York Post claims "Knicks coach Derek Fisher was attacked in Los Angeles by NBA bad boy Matt Barnes, who drove 95 miles to "beat the s—t out of him" when he found out Fisher was romancing his estranged wife. A brawl occurred between the former teammate for Govan, which ended in the best interest of Barnes children.
Gloria Govan and Derek Fisher
Now coming to the second phase of the relationship timeline of the actress, Gloria Govan, she is engaged with the basketball player, Derek Fisher.
You Might Even Like: Hailey Baldwin Changed her Instagram Name Hailey Bieber After Marriage With Justin Bieber
As stated earlier, Derek was the former teammate of Gloria's previous husband, Matt Barnes. They used to play for LA Lakers.The reality show star, Govan, and the athlete, Fisher, were legally married to their former partners at the time when they began to date.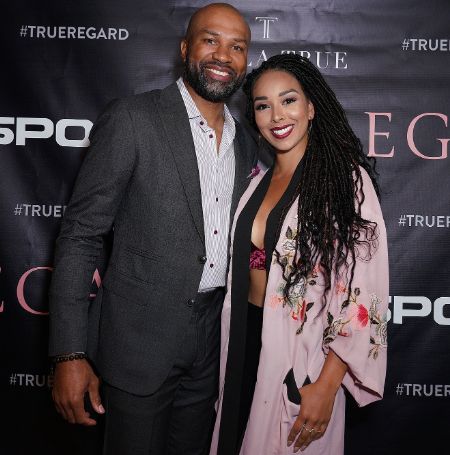 The actress, Govan, and Knicks coach, Fisher are living together.
Source: People
The love birds started to see each other in 2015. As claimed by Sports Gossip, the former NBA guard Derek and his girlfriend, Gloria, got engaged, as Fisher proposed to Govan while they were having a small party. Though the couple is not married until today, they are enjoying the process and might take marital vows soon, which we will notify you guys with an update.
For more celebrity-related news and gossip visit Glamour Fame.
-->