Matt Damon's New Movie 'Stillwater' - Release Date, Plot, Cast, Trailer; Here's Everything We Know So Far!
Published Mon Aug 26 2019 By Travis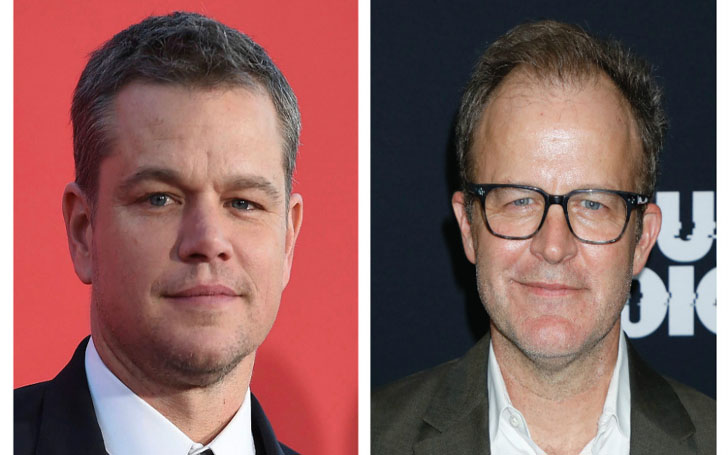 Matt Damon is an accomplished actor and writer; he received an Oscar for Best Screenplay for his role in writing the critically acclaimed movie 'Good Will Hunting' alongside his friend Ben Affleck. Since then the actor went on to make a name for himself by starring in action movies and redefining or damaging action movies, however, you want to look at it.
Bourne series brought a new flair to the action movie genre and established himself in Hollywood for being one of the most bankable stars in the movie city of the world. He parlayed the success of Bourne movies and spread himself into various genres over the years and recently he is coming to work with 'Spotlight' director Tom McCarthy in a new drama movie Stillwater.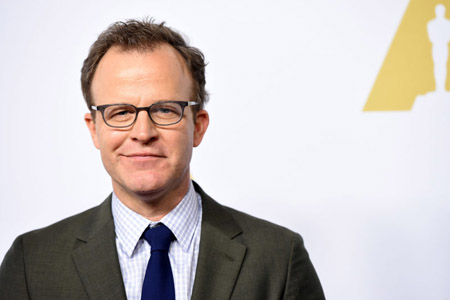 Source: Northeastern University
Matt Damon is waiting for the release of Jay and Silent Bob Reboot, where he is making a cameo appearance. He is also set to vie for an Oscar with his upcoming Oscar bait movie Ford v Ferrari, but out of all his upcoming films, the one which we are intrigued by the most except for Ridley Scott directed The Last Duel in Stillwater. The movie is compelling with a director whose follow up to the Oscar-winning Spotlight is much anticipated. So, here is everything we know about the highly anticipated movie Stillwater.
Stillwater Release Date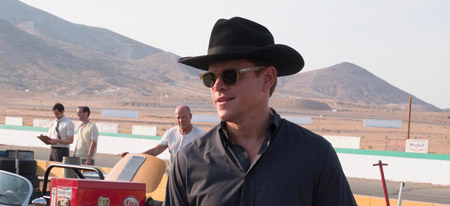 Like we said before, the movie is helmed by the acclaimed director of the 2015 Best Picture Oscars winning director of Spotlight. He is directing the film from a script written by Thomas Bidegain, Noe Debre and some additional writing were done by Tom McCarthy himself. Matt Damon just recently wrapped up his promotional obligations for Ford v Ferrari and the actor headed to Oklahoma to film Stillwater. The movie is currently without a release date, and the film only began filming so expect this one to hit the theatres somewhere around late 2020.
Stillwater Plot
Stillwater is working with an original script, and the story follows a father, 'Bill Baker' (Damon), from Oklahoma, an oil-rig worker who travels to Marseille to help his estranged daughter who is imprisoned for a murder she claims she didn't commit. In his journey, Bill befriends a local woman and her young daughter and in his quest to exonerate his daughter, goes on a journey of self-discovery and belongingness.
Stillwater Cast
Stillwater was announced about two months ago with Tom McCarthy attached to direct. The movie added Matt Damon, and recently the film hired Abigail Breslin to play the daughter of Matt's character. There is no confirmation of other people hired to act in the movie with the movie already starting filming, we are expecting some news pretty soon, and we will update this section accordingly.
Stillwater Trailer
Like mentioned above the movie is filming in Oklahoma with the production set to move to Marseille to film the daughter scene and the father's struggle to get her out of prison. The movie will stay in production for a further 40-60 days which means the movie won't be finished by October by the time Matt will be back to lobby for an Oscar if Ford v Ferrari is any good. This means the movie will finish post-production by the early 2020 and with the projected release date of fall of 2020, we are expecting the Stillwater trailer to arrive sometime during early summer period attached with some of the biggest summer releases in theatres.
Source: Collider
Matt Damon is a busy man, he only recently finished the script of The Last Duel with Ben Affleck, and he is also executive producing TV shows like 'City on a Hill' and 'Green Beret's Guide to Surviving the Apocalypse'. The number of projects he is involved in and the impact all these projects are currently making on his net worth are massive. Matt will be hoping Stillwater break out huge because it carries the benefit of a great director and an Oscar-winning actor's combination. We are excited about the film, and we are hoping Tom and Matt showcase some beautiful dramatic filmmaking and acting with this movie.
-->