Who is Matt Gaetz Wife in 2021? Here's What You Should Know
Published Thu Jan 07 2021 By Bran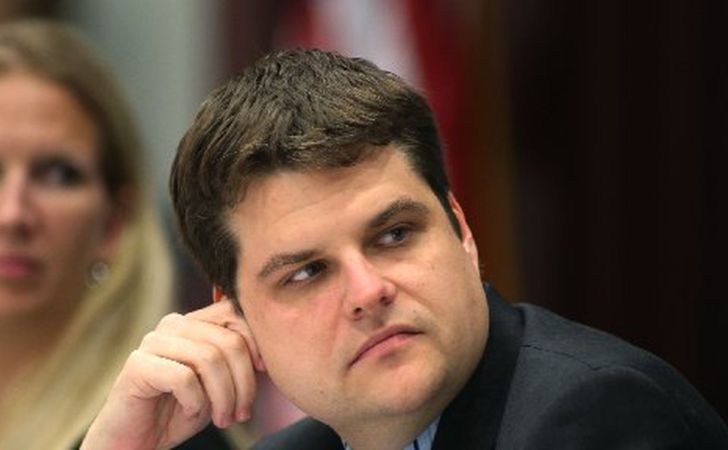 Grab all the exciting details regarding the personal and romantic life of Matt Gaetz as the U.S Representative of Florida's 1st congressional district just got engaged.
Matt Gaetz is someone who needs no introduction, specifically in Florida, thanks to his title as the U.S Representative of Florida's 1st Congressional district since 2017. Prior to that, he was the Member of the Florida House of Representatives from the 4th district for six long years from 2010 to 2016, which definitely justifies his prominence in South-eastern America.
Be it for his close affiliation with former President Donald Trump or his policies in areas like health care, gun policy, or immigration; the politician keeps himself attached to the mass media. As a public figure, his large number of followers also developed a keen interest in his love life. Is he married or dating a girlfriend? Stay right here as we unfold the entire truth about his relationship orientation.
Matt Gaetz: Engaged To Longtime Girlfriend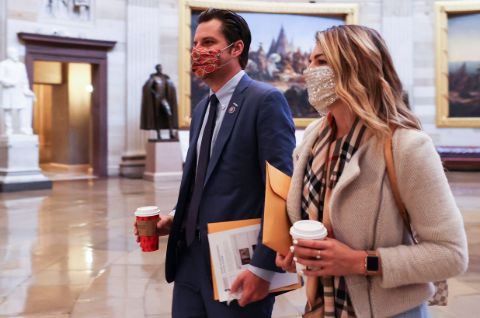 Matt Gaetz and Ginger Luckey got engaged on December 30, 2020.
Photo Source: Page Six
2020 might not have been a good year for humanity considering the outbreak of Covid-19, but looking back, Matt Gaetz would be glad that the year occurred since he enjoyed a personal milestone. In fact, it was on 30 December 2020 when Gaetz went on one knee to propose to his girlfriend, Ginger Luckey, for marriage. Without a second thought, his partner said 'yes,' as the pair remain all excited to spend the rest of their lives together.
Also See: Know About The Girlfriend Of Rajon Rondo!
The joyous occasion was graced by television personality, Jeanine Pirro aka Judge Jeanine, who broke the engagement news via a tweet. Her specific words were, 'Congressman @mattgaetz asked and Ginger said 'yes.' A few hours later, Florida's 1st district U.S House of Representatives retweeted the actual tweet by thanking the Judge for sharing the beautiful moment with the newly engaged pair.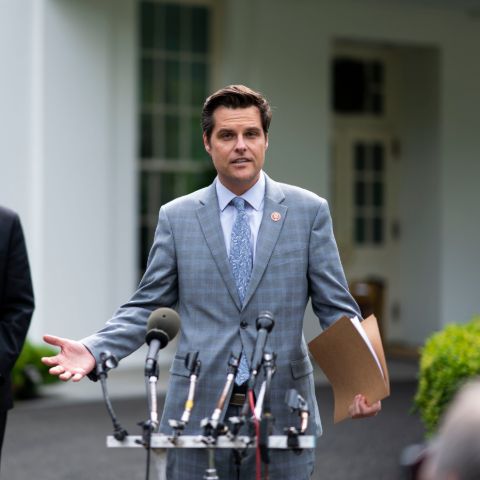 Matt Gaetz is the Florida representative and a close friend to Donald Trump.
Photo Source: The NY Times
The living situation of Gaetz and his soon-to-be wife Ginger might be complicated as we take into account how he has been living with Nestor Galban, a 19-year-old immigrant from Cuba. The politician considers him as his son, and they have been living under the same roof for the past seven years. Getting into the details, the Cuban was, in fact, the brother of Matt's ex-girlfriend. They might not be related legally or genetically, but still, they remain extremely close. Only time will tell how his fiance Ginger adopts the situation after marriage.
In the past, there were rumors that he was married, but Gaetz himself addressed the rumors as nothing but false.
Who Is Matt Gaetz's Fiance Ginger Luckey?
Matt Gaetz's girlfriend Ginger Luckey might not be as famous as the Florida based politician, but she is definitely no less. Matt's fiance, Ginger, serves as a food analyst at Apeel. As of now, she lives at her house in Santa Barbara, California, but following the engagement, it is expected to change.
Matt Gaetz's girlfriend, Ginger Luckey, is a food analyst.
Photo Source: Northscambia
Ginger remains quite active on Instagram as she has multiple accounts on the digital platform. Apart from her personal account that has 1,189 followers, the diva also has a foodie account and a fitness account. Moreover, Matt's partner's introduction would be incomplete without mentioning that she is the sister of Palmer Luckey, the ousted Facebook executive. Lately, he has been working closely alongside outgoing President Donald Trump as well prior to the 2020 elections.
Related: Who is Supa Cent New Boyfriend in 2020?
For more news and updates about your favorite stars, please stay connected with us at Glamour Fame.
-->