Meg Ryan Plastic Surgery - Get the Complete Details of Her Surgery
Published Wed May 13 2020 By Eric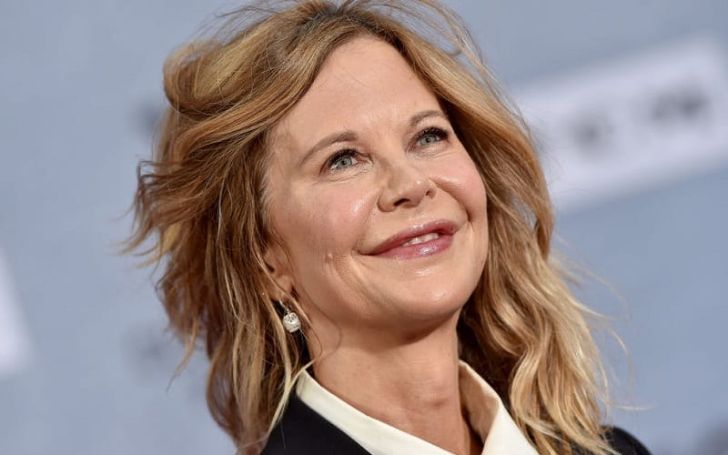 Complete details of Meg Ryan Plastic Surgery.
The American actress and producer Meg Ryan is a well-known personality who is famous for her contribution to the entertainment industry. She was born as Margaret Mary Emily Hyra on November 19, 1961, in Fairfield, Connecticut. Both of her parents Harry Hyra and Susan Jordan were teachers. However, her mother was also invested in the movie biz as an actress.
Ryan began her acting career in 1981 with some minor roles in series like One of the Boys, and ABC Afterschool Specials. After a year in the movie industry, she grabbed massive attention for her work, as Betsy Stewart in the famous TV show As the World Turns. Since then, movie star Ryan strode to great heights, becoming one of the most renowned actresses of her time.
Meg had been nominated and won several accolades for her various roles in different movies and series. She had been nominated three times for the Golden Globe in her whole career. Further, Ryan even got rewarded with a couple of awards for her comic act. However, her professional success isn't the only thing that made her popular with Ryan's masses. Ryan's beauty created numerous speculation in the past time that she went under the knife to radiant her youthful look. Let's know what the buzz on the respective topic is.
Meg Ryan Plastic Surgery Speculation
Meg Ryan had created tons of speculation in her long life related to her plastic surgery. When Harry Met Sally star never seems to age and hasn't spoken out about her cosmetic procedure hypothesis, all those theories haven't proved to be either true or false.
The 60-year-old Ryan made a massive movement in the crowd after her drastically facial change at the Tony Awards on June 12, 2016, as per Hollywood Life. They even claim that she might have done some work under her face to look a little young compared to her age. According to them, plastic surgeon Mark Youssef asserted that Meg has gone under the knife and changed her facial structure.
Also See: Barbara Corcoran Plastic Surgery - Complete Detail of Her Changes and Speculated Surgeries
There are several other sources too, who confirm Meg's youthful look is supported by plastic surgery. Still, nothing can be said for sure, as the actress Meg hadn't confessed anything regarding her cosmetic procedures speculation, and it seems she won't be coming out with the answer anytime soon. Therefore all of these are baseless theories that need concrete to be proved right.
Ryan Denied Her Surgery Rumors and Said She Love Aging
Despite all of the surgery rumors about the gorgeous actress Meg Ryan, she still prefers to keep her mouth shut on that topic. Ryan doesn't open much when people ask her about the cosmetic procedure.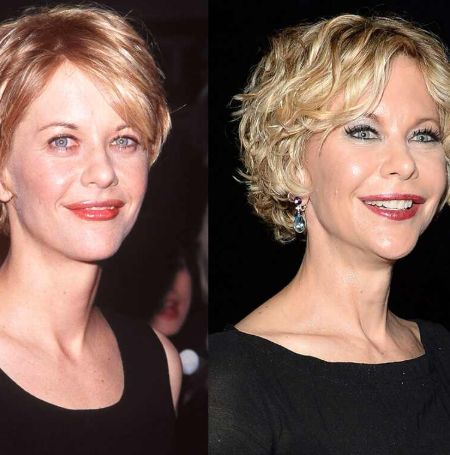 Click To Know: Did Julianne Hough Get Plastic Surgery?
However, Now To Love stated that previously on a certain occasion, the beauty Meg answered her plastic surgery gossip by denying doing any plastic surgery and talked about how much she loves aging.
When Harry met Sally... (1989) - Trailer HD Remastered
According to Ryan, When Harry Met Sally actress loves her age, her life right now, and the person she became and evolved into, which seems like she has no intention of any cosmetic procedure. Due to the reason for her surgery, rumours still haven't met any hard facts to be true.
Mother of Two Meg Looks Young for Her Age
There are reasons why people think Meg Ryan reconstructed her facial structure. She is the mother of two and is in her late sixties, but her looks give different vibes to the crowd, as she still looks far too young for her age.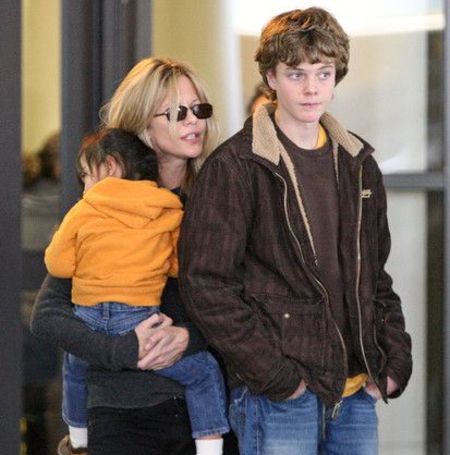 Ryan welcomed her first son, Jack Henry Quaid, on April 24, 1992, with her ex-husband Dennis Quaid. He is an American actor who is famous for his works like Breaking Away (1979), The Big Easy (1986),Dragonheart (1996), The Rookie (2002), and Vantage Point (2008)
The ex-pair got married in 1991 and broke up in June 2000, and their divorce was finalized on July 16, 2001. Dennis is the present husband of Laura Savoie and is also the ex-husband of Kimberly Quaid (m. 2004–2018), and P.J. Soles (m. 1978–1983).
Subsequently, she adopted her second child Daisy True when she was only 14-years-old from china in January 2006. Further, Meg was engaged with singer-songwriter John Mellencamp from 2010 to 2014. But in 2017, they reunited and became engaged in 2018. But again in 2019, they called off their engagement.
For more celebrity-related content, visit Glamour Fame.
-->