American Actress Melissa Peterman is Living Happily With her Husband John Brady and Children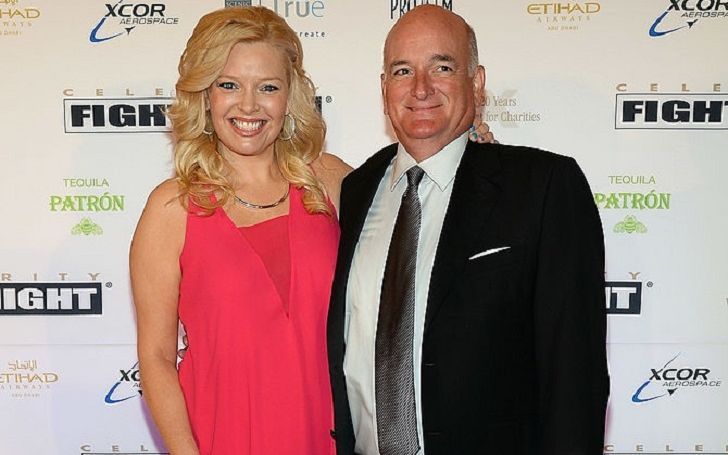 Learn about the married life of actress Melissa Peterman: Here are the details.
Melissa Margaret Peterman is an actress, comedian, and host. She portrayed the role of Barbra Jean in the television comedy series Reba and joined Bonnie Wheeler in the ABC Family/Freeform Baby Daddy series. On July 1, 1971, Peterman was born in Edina, Minnesota, United States. Melissa graduated from Burnsville High School and gradually, graduating from Minnesota State University, Mankato majoring in theater.
Melissa has been in showbiz for decades and is widely known for her roles. Apart from her weight loss a few years ago, people now seem to be more interested in her real life and eager to see outside the character. Similarly, Peterman's marriage with her husband remains a huge topic regarding the actress. Who did Melissa marry? Please keep reading to find out!
Details on Melissa Peterman and Her Husband John Brady's Marital Relationship
Melissa Peterman is happily married to actor John Brady. They got married on June 5, 1999, exchanging vows in attendance of their loved ones and close ones.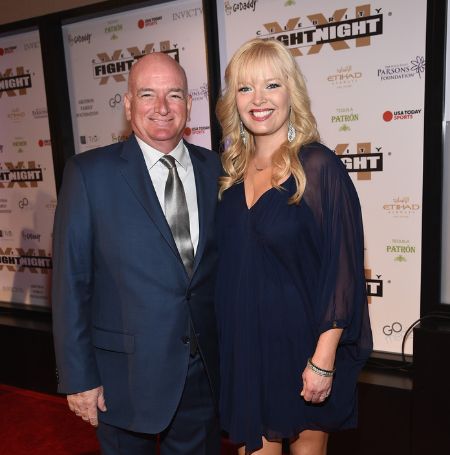 Peterman put on a white gown while her husband John went for the black suit on their big day. It's already been two decades since their wedding day, yet they are still leading a healthy relationship.
Related: Who is Grant Bovey Married to?
Melissa met her spouse, John, while playing in Tony n' Tina's marriage at Hey City Theater in Minneapolis. Peterman and Brady went out together for some time before their marriage.
The love birds are open-minded regarding their relationship. The duo frequently attends many significant events together, which makes other couples jealous.
For most of their married life, Melissa and her husband, John, remain free of unsavory rumors. Likewise, the Hollywood couple keeps themselves away from extramarital affairs. Peterman and Brady stay miles away from separating two decades of marriage later!
Melissa Peterman gave birth to a child with her husband, John!
Melissa Peterman and her husband, John Brady, share one child. On October 20, 2005, Peterman gave birth to her child Riley David Brady. Melissa's kid, Riley, took his first breath at Cedars-Sinai Hospital in Los Angeles.
Melissa is equally loving to both her husband and son. She never forgets to show her love towards them in real life or on social media. Besides Riley, Peterman and her life partner haven't welcomed any other child.
What Does Melissa Peterman's Husband Do?
John Brady is an actor who started his early career with a TV series Reba in 2002. Later, he labored on Trading Spaces and World Cup Comedy in 2004. However, Brady took a long hiatus from the showbiz industry until he finally returned with a documentary, How to Make It in America, in 2010.
John's other significant TV credits involve Coach, Nurse Jackie, Captive State, and RelationsFixTM. Likewise, Melissa also had a great run in her entertainment field career and worked in several high-profile movies and TV shows.
Melissa Peterman and Miss McEntire are Working Together on Co-hosting 'Living & Learning'
For those who don't know Anthony Matula for SpotifyReba and Barbra Jean are working together. The country hotshot and actress Melissa Peterman aren't presuming their Reba alter-egos — they're hostingReba McEntire's new on Living & Learning podcast.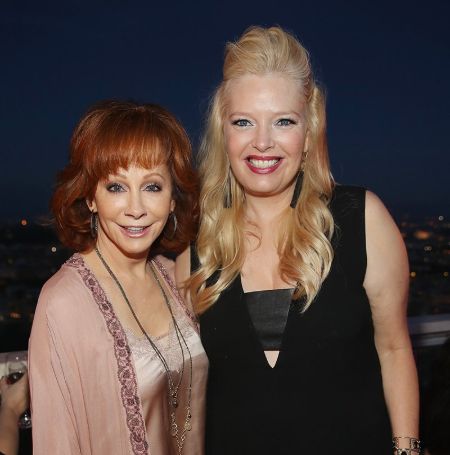 The two build up a friendship on the sitcom that escalated when Reba took Melissa out to do questioning.
"When you're spending so much time together," Melissa explains, "and having time to sit on a plane… and just talk about your families, your relationships… I think that's where it really deepened. And vacationing together, you really get to know people when you're on a vacation together."
Also See: Who is Kali Uchis' Boyfriend in 2021?
For more information and news on your favorite stars, stay connected to Glamour Fame.
-->