Who Was Melissa Rios? FInd Some Interesting Facts About Dwight Howard's Son's Mother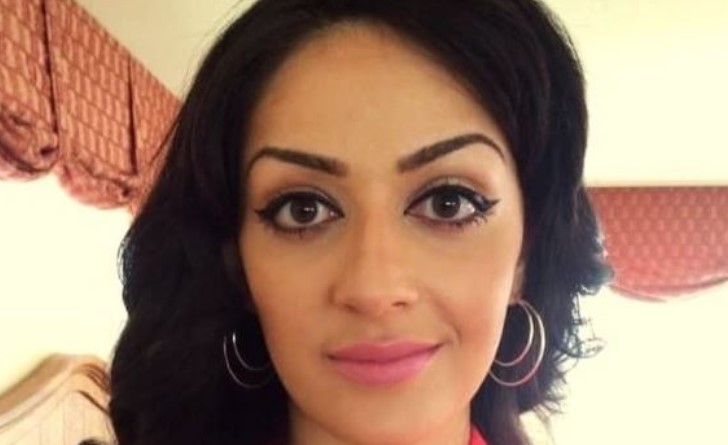 Melissa Rios was an real estate agent based in calabasas, California. She was fighting with epilepsy for a while now, but it became the cause of her death. Melissa Rios, who was mother of six years old son died on March 27, 2020.
Melissa Rios' cause of death was an epileptic seizure, she was found dead at her home in Calabasas, California. Her Funeral was held Reno, Nevada. Let's find some more facts about her, who she was really, before she bid farewell to this world.
Who was Melissa Rios? (Wiki, Bio, Age)
Melissa Rios was a real estate agent and an epileptic advocate. She was born on June 19, 1988. She died on 27 March, 2020, at the age of 31.
Photo Source: Melissa Rios Instagram
Melissa Rios (Melissa Amber Rios) was born on June 19, 1988 in Reno Nevada. So, at the time of her death, she was 31 years old. While talking about her career, as we mentioned earlier, she was real estate agent at Realtor. Moreover, Rios was also an epilepsy advocate, being an epileptic herself.
You Might Also Like: Who was Corey La Barrie? (Wiki), Here's What You Should Know About the YouTuber
Melissa was blessed with a son, whom she used to call 'King David,' with her former beau, Dwight Howard. Dwight, as you already know, is an American professional basketball player for the Los Angeles Lakes of the National Basketball Association. The former couple ended their relationship a long ago, but they were in amicable terms, let's find out why.
Melisa Rios Son — Melissa Rios Was the Mother of Dwight Howard's Six-Year-Old Son
Melissa Rios and Dwight Howard shared a six-year-old son, David Howard.
Photo Source: Melissa Rios Instagram
Though Melissa Rios was single, she was blessed with a six-year-old son, David Howard, with her former boyfriend, Dwight Howard. Melissa was living alone at her home, while her son is with his father in Georgia. According to the reports, Howard was planning to invite Melissa Rios to spend some time with her son.
Also Read: 'Bad Company' Frontman Dies at Age 66 - Find Out About Brian Howe Family
On his statement, Howard opened up about his recent tragedy in his life during Zoom with reporters. Dwight said, "It is extremely difficult for me to understand how to talk to my son about the whole situation." He further added, "I have had some things in my personal life that has been difficult to really handle."
Melissa Rios Net Worth — How Rich Was Dwight Howard's Baby Mama?
Since we already know, she was a real estate agent, and epilepsy advocate, which she did as her part time, was well-off on her own. Many of us know, she was previously linked to pro basketball player, as they were in amicable terms even after their split because of their son.
Also See: Anthony Smith Net Worth - The Complete Breakdown of MMA Fighter's Wealth
But all of her money did not came from her former beau. According to the reportst, Melissa Rios had an estimated net worth of $120,000, which, according to us, is pretty good for a real estate agent.
Melissa Rios Cause of Death, Obituary, Funeral
Melissa Rios died of an epileptic seizure on 27 March, 2020. She was 31 years of age when she died. According to Tribute Archive, Melissa Obituary reads, "She was ambitious and had a lot of goals set. She was an amazing artist and loved to workout. Melissa had a great sense of humor and a huge loving heart."
It further reads, "She [Melissa Rios] was there for her friends and families at any time of the day or night. Providing knowledge, encouragement, love, an open ear without ever being judgemental."
According to the reports, she was buried on April 13, 2020, at 1 PM at 'Our Mother of Sorrows' cemetery in Reno, Nevada. We pray for her departed soul and hope her family find strength to overcome this dire situation. RIP Melissa Rios.
You May Also Like: Who is Julie Cypher and Melissa Etheridge's Son, Beckett Cypher? Wiki, Bio, Age, Cause of Death
For more information your favorite celebrities' lifestyle, stay tuned to Glamour Fame, and don't forget to sign up for the newsletter.
-->