Melody Thornton Reckons It's Best That The Pussycat Dolls Are Left in The Past
Published Sun Mar 10 2019 By Jessica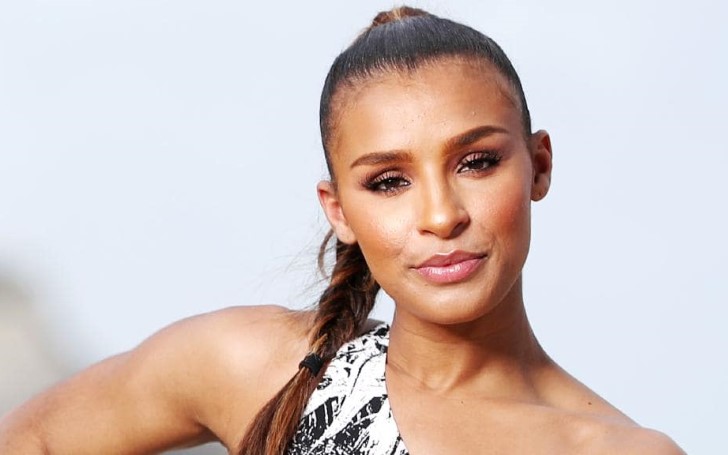 Melody Thornton doesn't want a Pussy Cat Dolls reunion.
American singer Melody Thornton who rose to fame after being a member of the popular female music group Pussy Cat Dolls recently revealed in an interview that she thinks it's the best the group is left behind in the past.
The 34 years old singer didn't mean it in a negative way to hurt the feelings of their fans though as she addressed she still appreciates her fans and everyone who still shows them love.
However, the 'Beep' singer isn't really interested reuniting with all the girls in the band that was composed of fellow other members; Jessica Sutta, Kimberly Wyatt, Carmit Bachar, Ashley Roberts, and Nicole Scherzinger.
Melody Thornton alongside other Pussy Cat Dolls members

SOURCE: BreatheHeavy
As a matter of fact, the Arizona native further claimed she has moved on from her PCD phase.
You may also like: Jordyn Woods is Back on Instagram with a Cheerful Post
In her words, she told BANG Showbiz:
"I appreciate that people loved what we did. I can tell you we busted our asses to make it happen."
The singer also mentioned the struggles, dedication and hard work she and the girls endured for their fans to give the best performance.
She added:
"There were a couple of years when we were getting by on three hours sleep a night and we were just working around the clock and performing for anyone who would be happy to see you and we did that."

"I feel good about the Dolls, when the songs come on the radio I'm like, 'Yes, you go girl!' But it was a long time ago, life goes by pretty fast."
It only seems like a long time ago, when the girls were climbing the height of successes with their notable hit songs like 'Don't Cha', 'When I Grow Up', 'Stickwitu', 'Jai Ho' and many more.
Don't miss: Louis Tomlinson Speaks About His Strained Relationship With Zayn Malik
The singer is currently focused on making her own music which she claims that her upcoming music compares nothing to the Pussycat Dolls' pop soundtracks, implying her music is different from the ones compared with PCD.
Melody said:
"I've been writing. I enjoy writing songs that I like and that mean something to me, every creative person needs an outlet that is true to them."

"I am primarily a vocalist, what I've always done is sing, but now I'm writing. My music is not like the Pussycat Dolls, it's not pop music. It's big, like Shirley Bassey."
Meanwhile, Thornton will be returning to the final episode of 'Dancing on Ice' on Sunday, 10th March.
-->