Michael Fux Net Worth, 'Find Out How Rich the Cuban-American is'
Published Wed May 13 2020 By Eric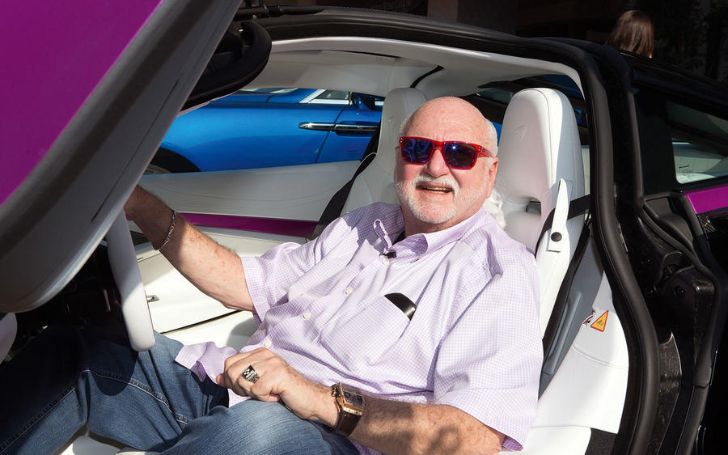 Born in Cuba Michael Fux went on becoming one of the wealthiest person in the world. However, at the beginning things wasn't same for him; Fux then 15 was impoverished with his family due to which they migrated to the U.S. in 1958.
After then, the millionaire Fux faced tons of struggles like living in a one-room apartment in New Jersey which had a seven-story-walk-up with no air conditioning. Further, many sources also claim he only had one pair of shoes to wear and his family shared furniture from the Salvation Army.
Nevertheless, Michael earlier poverty fueled him with intense craving for success. He began his entrepreneur journey when he was only 17-years-old. Fux used to buy and resell used batteries and tires. Slowly and gradually his knack for business lead him to prosperity. By the time Fux was in his 20s, he already gain experience of buying and selling several businesses. With his uplifted business career, Michael's net worth crosses millions, so, today let's find out how rich is the Cuban-American is in this article.
Michael Fux is a Multi-millionaire Businessman
The multi-millionaire businessman Michael Fux rose to prominence in his career, after his Mattress business became a hit. Before he shined as a Mattress mogul, he went through several business failure. However, he never gave up and his talent provided him opportunity to rise ahead.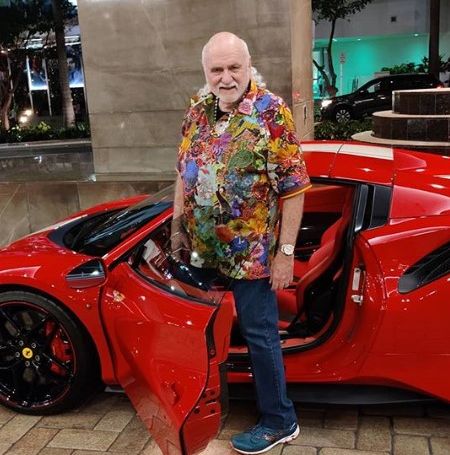 The 69,-years-old Fux has a net worth which comes around $400 million.
Photo Source: Instagram of Michael Fux
In 1985 Fux sister-in-law, an employee at mattress manufacturer BioClinic invited him to guide the firm to increase its sales. He joined with the company and within two months generated over $80 million in business deals.
Also See: Haley Joel Osment Net Worth "Find Out How Rich the 'Forrest Gump' Actor is"
Later on, the organization was sold which gave him chance to open his own company called Sleep Innovation. He started his business with $3,000 which end up earning $300 million in its first annual sale in 2005. The business was based on manufacturing and selling mattresses, pillows and toppers with convenient packaging.
Further, after taking some gap millionaire Fux came back in the biz where he founded Comfort Revolution in 2011 in Newark. Soon, his success story attracted bigger investors that helped him to open his organization in a 432,650-square-foot land area in Belmont, Missouri which provided minimum 200 jobs in 2013.
After years of years of hard works Michael Fux became a multi-millionaire whose estimated net worth comes around $400 million that support his luxurious lifestyle, according to Celebrity Net Worth.
Michael Fux Car Collection
If you guys follow Michael Fux on his Instagram, then you might know he has a massive affection towards luxury elite cars.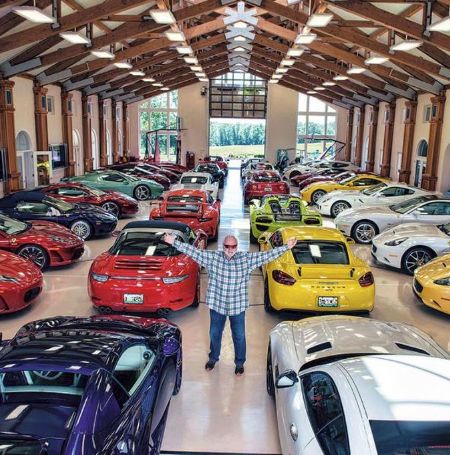 The business tycoon Fux is a pride owner of more than 160 luxurious cars .
Photo Source: The Independent
Michael in his young days used to dream of owning several exotic cars which came true with his success. The multi-millionaire Michael owns one of the most admired elite car collections in the whole world.
Click To Know: Adele's Almost $200 Million Net Worth Might Change After The Divorce
The business mogul Fux first car was a 1949 Dodge Coupe and his first expensive ride was a BMW which cost him $100,000. He is now a pride owner of more than 160 lavish rides which covers expensive Ferraris, Mercedes-Benz, Porsches, BMW and many more. According to Business Insider, the business tycoon auctioned 11 rare supercars from his famous collection in 2019.
Fux is active in Charity Works
The magnate Michael Fux is also open for philanthropy works and he eventually want to place all of his auto collection in a Museum to support the Miami Children's Hospital in Florida.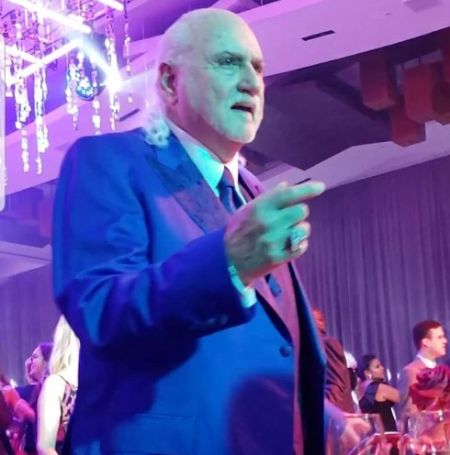 He is active on charity works.
Photo Source: Instagram account of Michael Fux
Fux even founded the Michael Fux Foundation for his charities works which has invested $20 million in researching childhood illnesses until today, as per Earn The Necklace.
Further, 69, Fux through his no-profit firm has provided financial help to the Breast Cancer Research Foundation, Operation Smile, the Make-A-Wish Foundation, and several other public devoted organization.
The Mattress Tycoon Michael Sold His Miami House for $16 million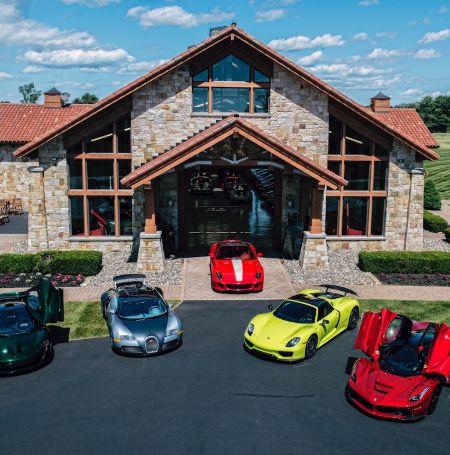 The CEO of Comfort Revolution own a lavishing house in New Jersey.
Photo Source: Pricey Pads
Michael Fux has bought and sold numerous properties in several parts of the world. He used to own a penthouse in Miami through which he earned $16 million in 2013. Currently, he resides in Manhattan's One Beacon Court with his family members.
Recommended: Francis Ngannou Net Worth - The Complete Breakdown of MMA Fighter's Wealth
The proclaimed mattress tycoon Fux also has a 6000-square-foot mansion in Milford built-in 85-acre land. The estate provide 30,000 square feet of garage space to match his gigantic car collection.
For more updates on your favorite celebrity visit Glamour Fame.
-->