Millionaire Husband of Model Emily Ratajkowski Accused of Exploiting Legal Loophole To Live Rent-free in New York
Published Tue Mar 05 2019 By Jessica
US famous model Emily Ratajkowski and her millionaire husband Sebastian Bear-McClard accused by their landlord for not paying rent.
Model Emily Ratajkowski, 27, and her husband Sebastian Bear-McClard, 31, who holds an estimated net worth of $11 million allegedly avoided paying their lavish NYC home rent since 2017.
The couple stopped paying the monthly rent of $4,900 after the contract expired in 2017. The film producer now owes more than $120,000 to his landlord, the leaseholder Antoni Ghosh allegedly said in Manhattan Civil Court.
The couple's loft in North of Houston Street comes under the list of the primarily residential upper-class neighborhood in Manhattan, New York City.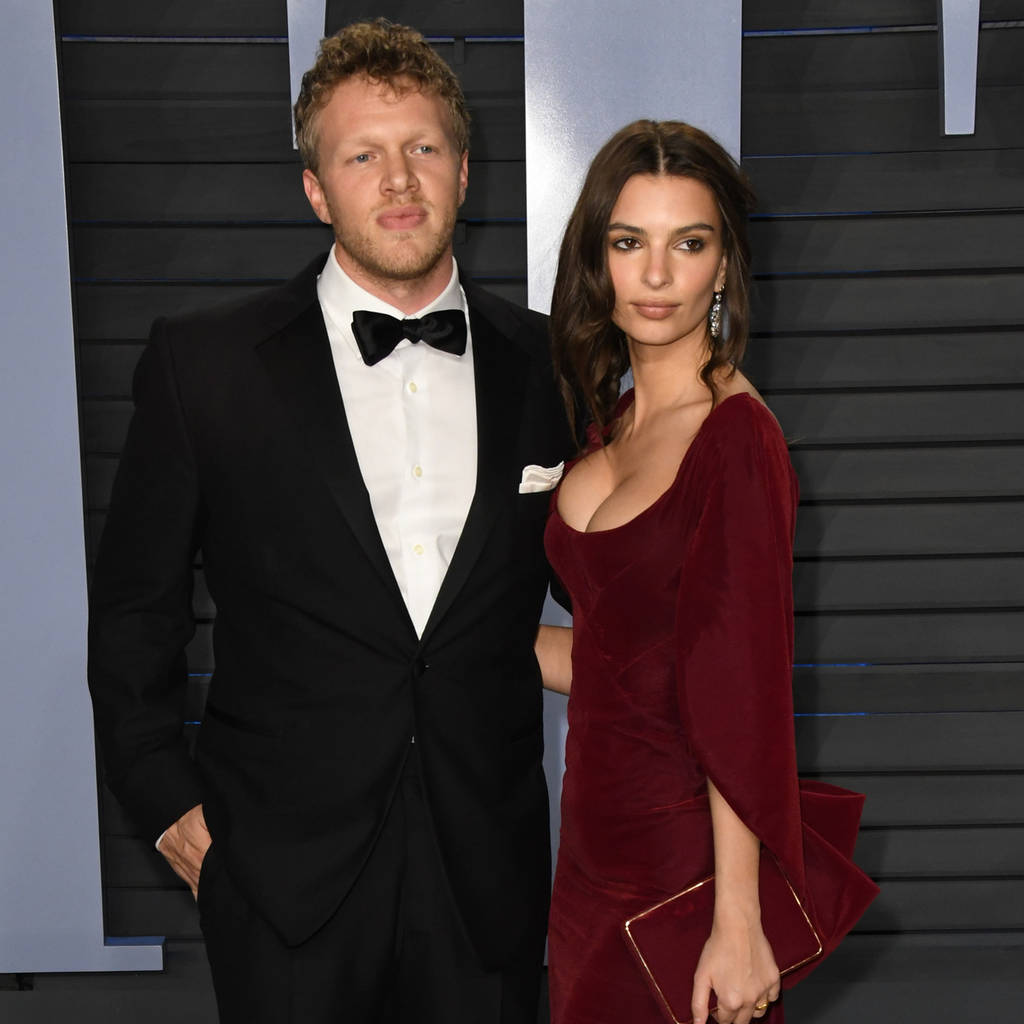 Emily Ratajkwoski and her husband Sebastian Bear-McClard
SOURCE: My Talk1
The court reports suggest both Ratajkowski and Bear-McClard leased the 1,100 square-foot pad apartment on the second floor since 2013.
You may also like: Jordin Sparks' Upcoming TV series is Based on The Life of Television Producer Ranada Shepard
In addition, the lavish apartment located in 49 Bleeker Street was originally built as the art studio of Joanne Corneau, an oil painter. The Loft building earned fame after the artist worked there and left in the 1990s.
According to a post released by The New York Post states that Carolyn Daly who works as the spokeswoman for a coalition of the building owners including the 49 Bleecker claims:
"Here is a prime example, in prime NYC real estate, where an uber-wealthy celebrity couple and tenant can take advantage and exploit a law that was intended for truly struggling artists and low-income families in need of affordable housing"
The statement implies that the filmmaker exploited a loophole law legislation enacted in 1982 that banned landlords from expelling struggling tenants including low-income artists living in lofts.
Don't miss: Ed Sheeran Adds Football Pitch and Private Beach To His Property in The UK
It's also revealed the landlords couldn't order to dismiss the couple from the building since their building at 49 Bleecker street doesn't have a certificate of occupancy. As a matter of fact, the building is still not even installed with fire and other safety protections.
However, the state lawmakers are working on passing a revised Loft Law that would add tenant protections for some 300 additional buildings.
Meanwhile, Bear-McClard's lawyer Michael Kozek says:
"Mr. McClard is fighting to save his home, which he has lived in for years. He's an artist. Born and raised New Yorker and a child of artists who themselves fought to save their homes, including under the Loft Law."
Bear-McClard married Emily who has a net worth of $6 million last year in February.
See more: Johnny Depp Files $50 Million Defamation Lawsuit Against Ex-Wife Amber Heard
The couple is yet to publicly address on the matter.
-->