Mindy Kaling and B.J. Novak Night Out at the Oscars
Published Tue Feb 26 2019 By Tess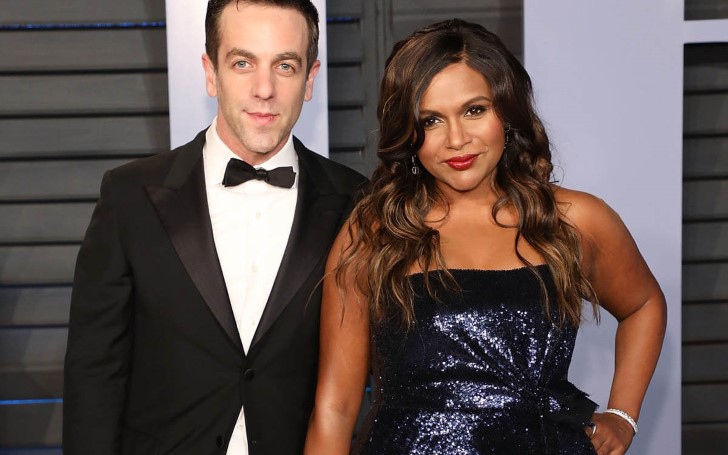 The Office stars Mindy Kaling and B.J. Novak reunite during the Night Out at the Oscars.
Former The Office stars Mindy Kaling and B.J. Novak attended Vanity Fair's Oscar's after-party for the second time on Sunday evening.
The former couple now best friends posted a cascade of videos from the Oscar's after party.
While heading for the after party, Mindy took to her social media account to bash about her and B.J.s car ride to the event.
"Happy Oscars, everyone. I'm in the car on the way to several parties tonight with my good friend."
"You told me this was Grammys stuff," B.J. questioned, to which Mindy asked, "Why would you be going to the Grammys?"
"I don't know, why am I going to the Oscars?" he sarcastically replied.
Read more: Kendall Jenner and Dad Caitlyn Jenner Makes A Rare Red Carpet Appearance at The Vanity Fair Oscars Party
In the second mid-party video recorded inside the Vanity Fair Oscars after-party, Mindy took the risk of revealing what the party guests were up to.
"Nobody else at this party is on their phones."
Novak pointed out, telling his friend, "We're taking a big risk for your fans!"
In addition, Kaling also explained how her party pal ended up eating off her plate.
Don't miss: Here's The Complete List of Oscars 2019 Winners
Apparently, Kaling ordered a chicken burger and fries for dinner, while Novak made the rookie mistake of ordering broccoli of some sort. Without a doubt, he ended up eating off her plate.
Also read: 'Bohemian Rhapsody' Has won More Oscars than 'The Godfather'
While the duo isn't publicly or romantically linked since their days on the Steve Carrell-headlined NBC comedy, she previously shared details about their close bond to InStyle in 2015.
"I will freely admit: My relationship with B.J. Novak is weird as hell. He is not my boyfriend, but he is not my best friend."
She continued:
"I guess you could describe our relationship as a 'romantically charged camaraderie with loud arguments,' but I don't think Facebook would accept this as a new status."
The best friend duo also attended last year's Academy Awards after party.
-->