M&Ms Unveils Limited Edition Salted Caramel Flavour
Published Sun Jun 16 2019 By Chester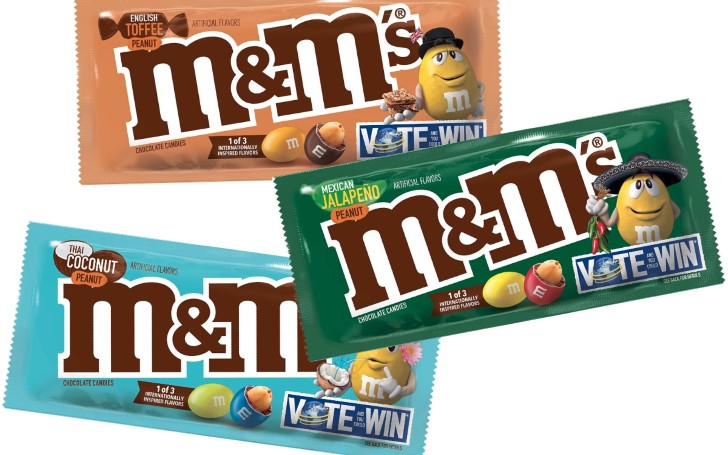 M&M unveils a never-ever-before limited edition salted caramel flavor on its family.
New M&M's alert! Yes, a new mouth-watering flavor is on the way by our favorite colorful button-shaped chocolates.
But there are limitations, we will only be able to embrace the new flavor for a short period of time. You heard it right, the 77-years-old manufacturing company is set to release the 'Salted Caramel' Flavour for certain months.
You Can Get Yourself A 'Creme Egg-Inspired' Frappuccino From Starbucks >>>
The 'Junk Food Guru' took it to their Instagram and shared the news on June 12, Wednesday.
The translation of the above post reads,
'The Salted Caramel M & Ms will be available as a new Limited Edition from the end of July / beginning of August. "Unpaid advertising" As the name implies, these are M & Ms filled with salted caramel'.
Cookie Monsters Rejoice - Ben & Jerry's Cookie Dough Pieces Officially Hitting Shelves This Month >>>
The new edition is the successor to the Crunchy Caramel M & Ms which they launched last year however this time the caramel is more luscious, softer and dissolving. The variety is already available in individual duty-free shops at the airport.
As stated by the manufactures, the new chocolate will be exclusively available in the market from next month, July. So guys are you ready to witness the new soft and melting caramel flavor. Hurry up and grab one before the offers expire.
The New Flavor Of Diet Coke Is A 'Fruity' Addition To Your Fridge >>>
Stay tuned and connected to find updates on the recent products and reviews.
-->