The New Flavor Of Diet Coke Is A 'Fruity' Addition To Your Fridge
Published Wed Apr 17 2019 By Chester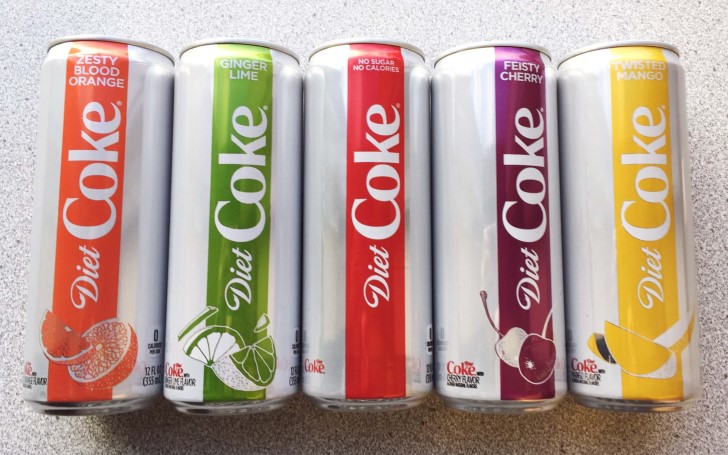 Summer Drink alert, Coco-Cola launches two new fuzzy fruity flavors which are definitely going to fill up your fridge!
Surprising news for all the Coca-Cola lovers as a new fuzzy taste with delicious strawberry and Blueberry flavor is sure to fly off shelves.
Yes, the brand has come up with an incredible two new flavors to bless you this summer. The two new interesting new flavor includes 'Strawberry guava' and 'Blueberry acai'.
These two new flavors will be joining the fruit family from their recently introduced flavors in January 2018 which includes Giner Lime and Feisty Cherry.
You may like: You Can Get Yourself A 'Creme Egg-Inspired' Frappuccino From Starbucks
The 19th-century company announced the news on Wednesday. The new diet coke is sure to bring us with desirous thirst with new refreshing new flavors this summer.

The prices of the coke will start from £1 for a 1.25L bottle and £2 pack of four 330ml cans.
Check out: Kahlua Finally Releases Espresso Martini In A Can
Well, the feedback for the products is awesome as the new flavors were desperately loved by Diet coke lovers.
-->