Does Morgan Wallen Have a Child? Who is the Mother?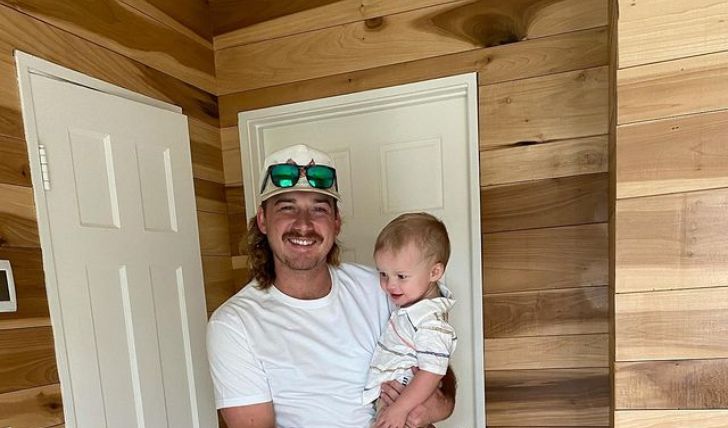 Morgan Wallen is father to one son: Meet his baby's momma!
Country singer and songwriter Morgan Wallen is a fast-rising star. But Wallen has seemingly garnered more infamy in the last few years and even became a subject of the cancel culture recently. He rose to the status of a celebrity after competing in the sixth season of The Voice, but it wasn't until Wallen released his debut album Big Loud that he shot to fame.
Morgan Cole Wallen was born on May 13, 1993, in Sneedville, Tennessee. He competed on The Voice as a member of Usher's team and later on Adam Levine's. Details on his career and net worth. Morgan was banned from the Academy of Country Music Awards ballot last year after a video of him hurling racial slurs went viral. Wallen nonetheless bagged the ACM album of the year recently, and Wallen addressed his toddler in his emotional acceptance speech.
Morgan Wallen on being an unmarried father!
"To my son, this album and this award will signify that his daddy was a fighter and that he chased his dreams and worked hard to make them a reality," Wallen said while summing up the journey he endowed to release his album Dangerous: The Double Album. "When I started this album I was a kid. By the time I put it out I was a father and that's become more important to me than anything else," said the country singer.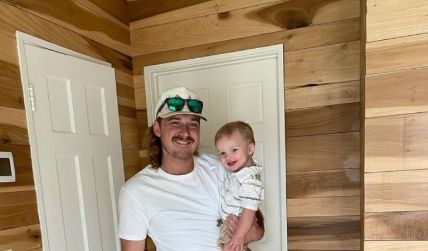 The Tennesse native welcomed his son, Indigo Wilder, in 2020, with his former girlfriend, Katie Smith. Wallen, 29, wasn't ecstatic when he realized he would be raising his son as an unmarried man. The singer had always looked up to his parents, Tommy and Lesli Wallen, whose marriage he says is still strong after decades. Morgan says he wanted a family like his parents.
"That was my idea for what my life would look like. Obviously, that's not the way it turned out. And I struggled with that a little bit when I first found out," Morgan laments in an interview. But despite falling on the unconventional side of life, though Morgan clearly preferred the traditional element, the singer and his ex seemingly lead an amicable relationship while happily co-parenting their son.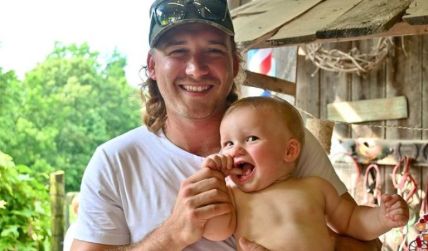 Wallen and Smith had already called it quits when the pair were hit with pregnancy news. "We're doing our best to figure it out, just trying to do the best we can with the situation," Morgan said, adding, "I mean, a lot of people have been in this situation before — having a kid with someone you're not with."
Wallen took home the ACM Album of the Year.
Source: Access
The first time parents celebrated their son's first birthday and shared several photos of their toddler's cowboy-themed party. "1 year of being a legend. Happy birthday, son," Smith and Wallen wrote in a post. "Since you were born, I know that every decision I make will be with you in mind. I promise I'll always protect you, and do my best to be a good and godly man just like my daddy was for me," wrote Wallen, who soon got engulfed in several controversies.
Get to know Morgan Wallen's son's mother!
As per a few sources, Wallen's now-old flame, Smith is an aspiring influencer. She is from Key West, Florida and moved to her ex-beau native Nashville, Tennessee. Since getting noticed as Morgan's partner and his baby's momma, Smith's followers count on Instagram skyrocketed to 263k. The mother of one now shares glitzy pictures of her life on the platform.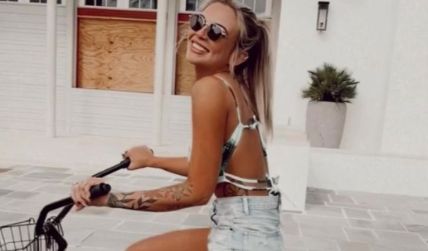 Wallen and Smith's love story remains a half mystery. The couple was first linked in 2017, but given their similar backgrounds, Morgan and Katie's relationship, or at least friendship, might go way back. Although it isn't known when precisely the lovebirds called it quits, Morgan and Smith were engaged at one point in their relationship.
Smith who has a $4 million net worth, stood by Wallen when the singer faced several sanctions in the industry after a video of him acting racist surfaced online. After being suspended from his record label, Big Loud Records, and a few more repercussions, he posted an official apology video. Smith's support to her estranged partner came with a cryptic post. Smith shared an excerpt of Rupi Kaur's that read, "it takes grace to remain kind in cruel situations."
Stay connected to glamour fame for more.
-->