Multiple Women Came Forward Accusing Screenwriter Max Landis of Rape, Assault, and Psychological Abuse
Published Wed Jun 19 2019 By David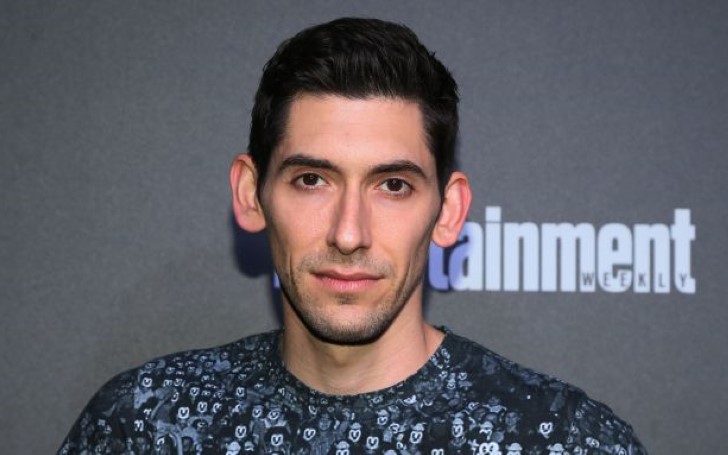 Screenwriter Max Landis accused of Rape, Assault and Psychological Abuse by a bunch of women.
Screenwriter Max Landis is being confronted by allegations of sexual abuse and psychological manipulation from eight women who shared their stories to the Daily Beast.
Two of the ladies spoke on the record, and another five were recognized by pseudonyms. The eighth woman confirmed she filed a police complaint against Landis in 2008, in which she asserted he had sexually assaulted her while she was drunk and subconscious. The case, however, was later dropped.
Max Landis, the screenwriter from Bright and Chronicle has been accused of rape and abuse by 8 women.
Three of the women claimed Landis had choked them. One lady alleged Landis had held her down, raped her, and would deliberately humiliate her because he wanted to have sex with her while she was sobbing. Two additional women described records of alleged sexual misconduct on movie sets. A woman identified as Julie said Landis occasionally raped her during their two-year personal relationship. Another a woman named Veronica said Landis touched her in a coerced sexual manner repeatedly during an overnight trip to Disneyland.
Manning, the other woman said she began dating Landis in 2007 and that he forced her to lose weight, even swatting food from her hands and often insulted her appearance. Manning also said that "there was no option of not having sex if Max wanted to," and that he physically abused her on several occasions.
The publication during 2007 said two women accused Landis of inappropriate behavior on sets.
Also Read: Whitney Moore Claims Writer and Director Max Landis Abused her; Facts About Max Landis
The first, Masha Mendieta, said she was an unpaid actor on a student film in February 2007 in which Landis was involved. Though Mendieta claims Landis was not listed as the director, she instead saw him sitting in the director's chair and recalls him yelling at a group of "sorority extras" to appear topless.
"And I remember Max specifically yelling that at us. And all of the girls going, what? Because that was not the expectation," Mendieta accounted. She described that other girls pleaded pasties, which had not been supplied, and they instead used duct tape to cover up.
Another victim, Tasha Goldthwait, also the daughter of comedian Bobcat Goldthwait, said she worked with Landis on his debut film in 2008, "Me Him Her." Goldthwait explained Landis subjected her to "physical, sexual and verbal abuse" until she eventually departed the production.
Landis, however, did not respond to demands for his input on any of the reports.
Recommended: A Disgrace! Ex-NFL Player Kellen Winslow Jr. Convicted of Rape
Landis, 33, is the son of the helmsman, John Landis mostly known for films 'National Lampoon's Animal House' (1978), 'The Blues Brothers' (1980), 'An American Werewolf in London' (1981). As for his son, Max is well-known for writing the screenplay for "Chronicle," whereas his most recent credit is the David Ayer film "Bright." Allegations against him have been broadcasted on social media for the last year or more.
Max Landis is the son of famous scrivener, John Landis (National Lampoon's Animal House, The Blues Brothers, An American Werewolf in London).
Ani Baker told the Daily Beast she had dated Landis for a while and then tried to end the relationship. She says he continued to pressure her and coerced her into going for nothing but a sexual relationship. At one point, she says Landis became enraged when she playfully slapped his backside.
"He turned around and he put his hands around my throat and he got very close to my face and he said, 'I will f—ing kill you. Do you understand what I'm saying? I will f—ing kill you,'" Baker shared it with the publication.
Landis has little on the professional horizon that could be undermined as a result of the allegations, a reactive measure Hollywood has used promptly against men accused in the #MeToo period. While Landis signed with talent agency CAA in 2016, insiders revealed to Variety he is no longer represented by the company. It is uncertain when they started their own ways. Meanwhile, a CAA spokesperson had no comment.
The Daily Beast likewise reported that after a reassessment, Landis was expelled as a producer from the Chloe Grace Moretz's impending film "Shadow in the Cloud." The decision was made before the publication of Tuesday's report. "Deeper," a spec script Landis wrote and offered to MGM in 2016 has now tumbled off the enterprise's film slate, an MGM rep affirmed. Idris Elba was appended to star.
Finally, Landis has said he was hired by Warner Bros. to scribe a standalone film for the cartoon character Pepé Le Pew in 2016 — a move cast from an alternate perspective by the claims, which, as indicated the Daily Beast's report, included calling one woman "paint cat" while pursuing her.
You May Also Like: Brazilian Footballer Neymar Published WhatsApp Messages And Photos Of Woman Who Accused Him Of Rape
"He jokingly called me a 'paint cat' in reference to the ill-fated feline who tries desperately to escape the clutches of Pepe Le Pew," she penned in her statement. A Warner Bros. insider had no immediate remark on the status of the project, but one studio representative said the venture has been in turnaround for about two years and is unlikely to ever come together.
"Chronicle" director Josh Trank shared on Twitter that he had prohibited Landis from the set of the 2012 sci-fi film and that he "100% believe[s] every word of this article."
"To read about the terror he's inflicted on so many women since then makes me sick to my stomach," Trank commented about Landis.
-->