Nate Holzapfel Net Worth - The Complete Breakdown of Entrepreneur's Fortune
We all are pretty much familiar with the show, 'Shark Tank' buzzing around in the media, with or without its accordance with the show. While some news highlights scam cases here and there but most of them are the success stories from downright rags to riches of business enthusiasts.
Just like that today, we're going to know some details of the contestants from the show who quickly became everyone's favorite with his signature' Mission Belt' Nate Holzapfel. The businessman was offered a handsome amount of $50,000 back in Season 4 by one and only Daymond John. It was then and now that Holzapfel took the company to its star position now.
So, today we trudge deep into the waters to know some details on the Shark Tank businessman and especially his net worth.
Some Basics About Nate Holzapfel
Nathanael Reid Holzapfel was born to parents Richard N. Holzapfel and Jeni Broberg Holzapfel. He is the oldest child of the family among five Holzapfel siblings. Not to miss, if the surname wasn't a huge giveaway, Zachary Holzapfel, his business partner, also happens to be his youngest sibling.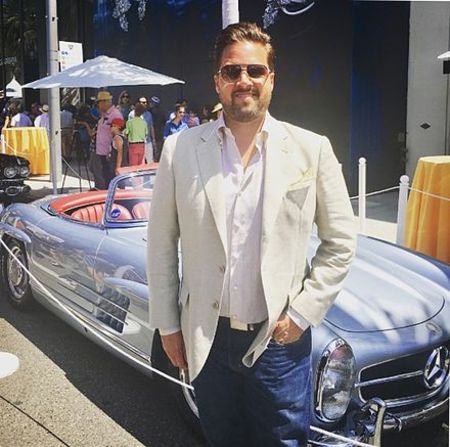 Did you know Nate didn't get a college degree to make a career in the sales and marketing area?
Photo Source: Wiki Wand
The Holzapfel family did their share of traveling, which was why they moved around places like Irvine, California, then Woodland, Utah, a small town area. These were done due to Richard, Nate's dad's schooling purposes. As for him, the wannabe entrepreneur lived abroad around the Middle East after his graduations were over and then happened to serve on a two-year mission in Chile.
Nate, Co-Founder of Mission Belt
Holzapfel introduced Mission Belt. Co with the sole purpose of giving a brand recognition to belts in particular. He wanted to change the fashion of traditional buttoned belts designed by fashion houses as a mere afterthought. The Mission Belts makes ratchet belts that, instead of holes, work with a release lever.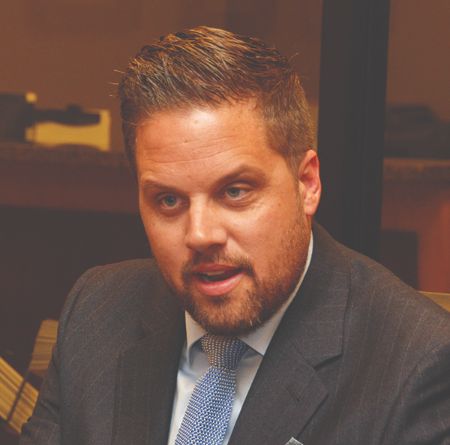 Mission Belt donates $1 from every single sale to small scale entrepreneurs.
Photo Source: Utah 360
The business got its limelight when it was introduced on 'Shark Tank' on Season 4. Immediately he was spotted by Fashionista, Daymond John, who bought 37.5% of his company for $50,000. Right after partnering with John, the company's sales flared up by over $1 million in a span of three weeks after the show was aired.
You May Also Like: Coin Out Net Worth - A Brief Introduction of the App and It's Worth in the Market
The Mission Belt only surged ahead after that as it's brought a total of $25 million in revenue by only 2017, and as for the philanthropic works of the company, as promised, they donated more than $1.5 million through 'Kiva Lender Fund' to borrowers. The net worth of Mission Belt's only risen higher since then.
Net Worth of Nate Holzapfel
The businessman stands tall at the net worth of a massive $5 million as of 2020. The company, which was established back in 2012, slowly sped its way to a steady income from making $80,000 a year to $3 million, $8.2 million, and a final $25 million per year revenue.
Nate also works as a customer expert and gives advice to startup companies.
Photo Source: 2 Paragraphs
Philanthropic donations aside, Nate is now starting to make a career in public speaking, consulting people remembering the times he needed help and expertise in the business field.
Also See: Who is Justin Escalona? Find Some Interesting Facts About the Filmmaker
Hope you enjoyed the read, don't forget to tune into Glamour Fame for more of these articles.
-->