Coin Out Net Worth - A Brief Introduction of the App and It's Worth in the Market
Published Sat Apr 25 2020 By Eric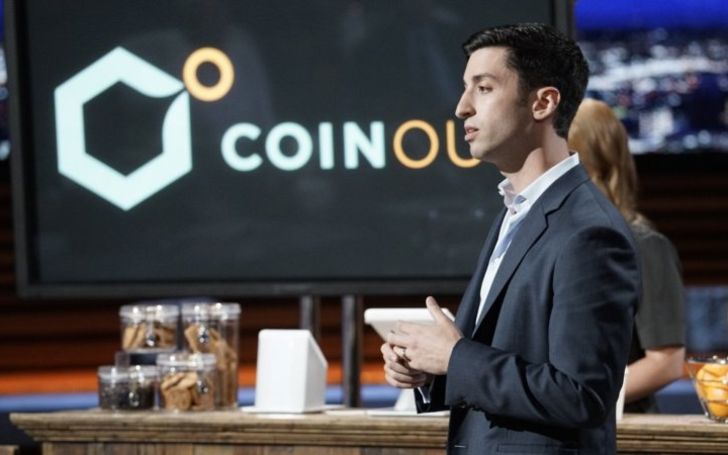 In this digital era, lots of traditional things has been replaced, and many are in the process of being knocked out by new tech and gadgets that promote a much more straightforward and easy way to perform particular activities. Now Coin Out is also one of the inventions of this technological age, which is created by Jeffrey Witten to solve the daily problem an individual faces with their cash.
We all been there while cashing out most of the time we have to take loose changes which neither fits in your wallet nor your skinny jeans, it's just filthy. There was nothing we can do until Witten developed his financial software, Coin Out.
Yeah, Coin Out is an application that you can use to digitalize your loose change. So, if you think getting a coin out of cash is inefficient, then Coin Out is your go through, which you should download right now. However, things don't stop right there, as it has an additional feature that makes it more interesting. To find out what it is and to know it's worth in the market in 2020, keep on reading, as we are about to share brief information on this revolutionary creation, Coin Out.
What is Coin Out, its Shark Tank Story and Features
Those of you who are still in confusion and skeptical about Coin Out, it is a simple wallet app that allows anyone with a mobile number to save loose change without giving out one's financial and bank details.
Coin Out in Shark Tank and its Background Story
Coin Out was created by entrepreneur Jeffrey Witten and officially been in the market since 2017. Subsequently, with his persistence hustle, Jeff was making a decent income from his company, and in search of growing his business, he landed on the stage of Shark Tanks in February 2018.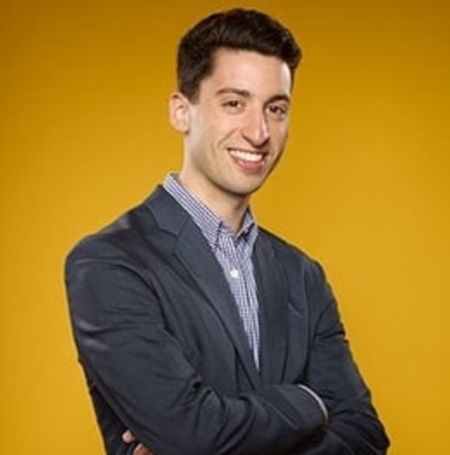 Jeff is the CEO of financial app Coin Out.
Photo Source: Pinterest
Indeed, Witten pitched his financial app on the hit ABC series Shark Tank in the presence of five successful investors Mark Cuban,Lori Greiner, Robert Herjavec, Barbara Corcoran, and Kevin O'Leary.
The episode was aired on the ninth season of the Shark Tank, where we can see passionate Jeff persuading sharks to invest in his dream, Coin Out. He gives his presentation and explains how most of the people, including himself, don't like getting served with coins while checking out with cash from any shop. Further, Witten shows how, with his digital platform, they can solve the pennies' problems.
Also See: Guzzle Buddy Net Worth - A Brief Introduction of the Product and It's Worth in the Industry
CEO of Coin Out Jeff got inspired by Aaron Krause, who founded the successful company Scrub Daddy. Krause pitched his deal in front of the sharks and sealed a successful transaction with one of the sharks of the show Lori Greiner. As per Witten, that motivated him and gave the strength to shut down the full-time offer from Apple company and a clear path in the corporate law.
Mobile app Coin Out in Shark Tank
After some tough talk, he accomplished to convinced one shark, Herjavec, who made a $250,000 investment for 15% equity share in the company. The deal became a game-changing moment for young Jeffrey Witten and his company Coin Out, according to Forbes.
Coin Out can Help you Earn Easy Money
Coin Out is a financial application which help you to redeem money.
Photo Source: Forbes
Coming to the additional features of the application Coin Out, which made a massive buzz in the market is, it also helps users to earn money. Yes, you read it right. Except for helping its user to get away from loose change hassle, Coin Out, further assist you in making effortless money. How do they do that?
Recommended: Samsung Releases a Revolutionary Galaxy Z Flip Phone: The Future Smartphone Penomena
Well, Coin Out has a scanning feature where one can scan their shopping receipts, and for that, they get paid with a certain amount of money, which can be withdrawn later. However, the receipt should be scanned within two weeks; otherwise, it will be invalid. Jeff app, Coin Out, then analyze your data and, according to the information, recommend some products that might be handy to you. So, it basically follows give and take rule where you got nothing to lose.
Coin Out Worth in the Market
Coin Out is a hit business and doing great in their industry because of which people in the market are curious to know how much it worth. Though the exact figure isn't accessible in any media, we brought you guys an estimation of their company value in 2020, focusing on the pitch Jeffrey Witten gave in front of Shark Tank investors.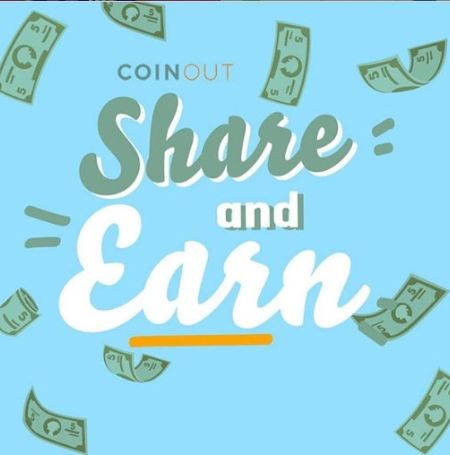 The financial company Coin Out value is more than million in 2020.
Photo Source: Instagram account of Coin Out
According to Witten, he wanted to follow the franchise model to grow his business, where he will sell his company rights to retailers. If Coin Out cover around 100 thousand locations and everything goes right, then they will make $30 million in a run rate.
Further, Jeff was uncertain but contingent to cover at least over 700 locations in the year, and in the next, he was focused on getting over 3000 new places when he made the pitch in the program.
Click To Read: Apple 'Deep Fusion' Camera Hacks are Must-See
Witten also talked about the royalty program where his merchants pay him over 20 bucks per month and 3% from each transaction. Now transaction might be varied; however, if Coin Out sustained the monthly merchant fees, then the company made quite a lot in 2020.
It was already over two years when the episode was aired, so estimating Coin Out captured 500 new locations every year and multiplying it with his monthly charge, from only merchant fees. Witten financial app made around 480,000 bucks until today. Nevertheless, the number is sure higher, and the company has other sources of income too. Therefore, Coin Out is millions of millions worth firm in 2020.
For more information and details on several content visit Glamour Fame
-->