'Natural Beauty' Salma Hayek Praised By Fans After She Shows off White Hair
Published Tue Feb 05 2019 By Jessica
Unlike the other white-haired people, the ageless Salma Hayek is not scared to point hers out.
The Hollywood beauty aka the forever youthful Salma Hayek feels proud of her aging hair as she proudly showcases them on her social media.
As a matter of fact, the Frida actress, also our former Instagram Queen of the Week took a beautiful and all natural selfie to prove it.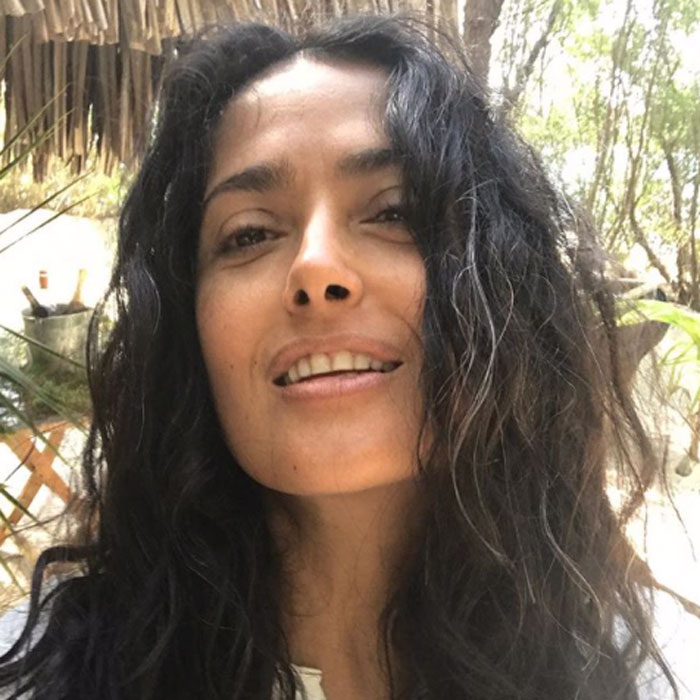 Hollywood actress Salma Hayek flaunts her white hair
SOURCE: Salma Hayek Instagram
In a recent picture shared by the 52 years old Hayek to her nearly nine million Instagram followers, the actress showed off her makeup-free face and her silver grey hair.
Salma, who already claimed she prefers to work with her natural hair so that she can enjoy her youth confidentially shared the bare face picture further telling she feels proud of her white hair.
The Latina actress captioned the picture in both English and her native language.
You may also like: Dua Lipa Admits She's Still Sensitive To Online Scrutiny
The radiant selfie displayed the ageless beauty showing her dark black hair in its natural loose curls flowing freely over down her head as a few white streaks can be spotted amidst the black hair locks.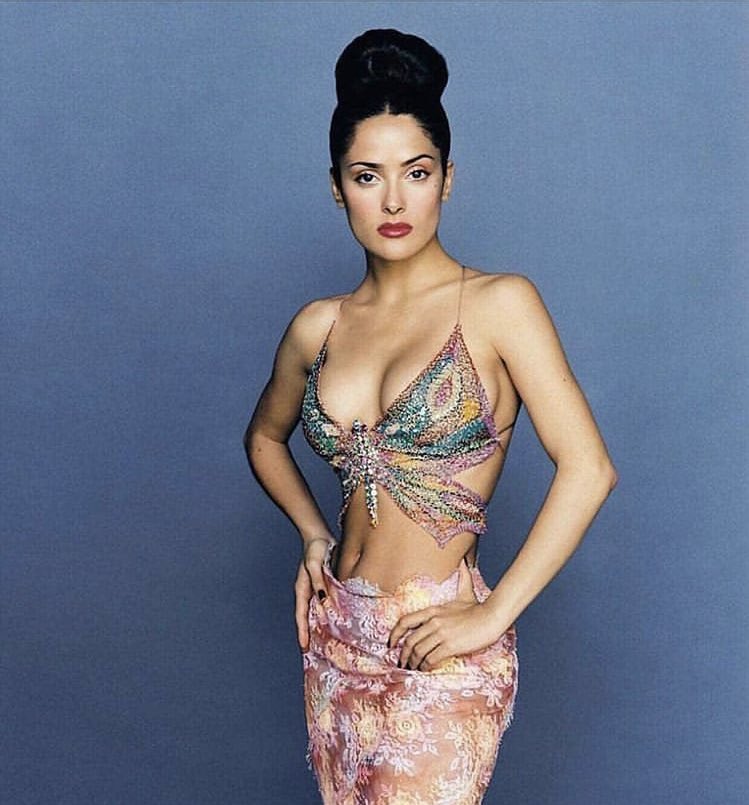 Salma Hayek poses in a revealing top for a photoshoot
SOURCE: Pinterest
As a matter of fact, her bare face selfie proudly showing off her grey hair surpassed over four hundred thousand likes.
Quickly after the Oscars nominee actress shared the gorgeous selfie, her supportive thousands of fans showered the comments section with love and appreciation as they showed their appraisal for her motive to post all natural selfie.
Also see: Lindsay Lohan Wants Miley Cyrus as Guest at Her Club in Greece
Appreciating her bare face and natural white curly gray hair one of her fans commented:
"Rock it girl!!"
Whilst another one simply wrote:
"Just naturally beautiful"
Prior to her body confidence, Hayek previously shared some stunning pictures proudly showing off her curves and cleavage in cheetah bikini and thongs.
Only a few weeks ago in one of her tropical vacations, the actress went completely nude and bathed outdoor as she posed for a short clip.
In other news: Ariana Grande Claps Back on Being Accused of Cultural Appropriation
The gorgeous pictures Salma Hayek posts on her social media indeed prove the saying that one doesn't need to die to go to heaven to see an angel.
-->