Salma Hayek Is The Instagram Queen of This Week, Check Out Her Photos And Videos
Published Mon Jan 14 2019 By Jessica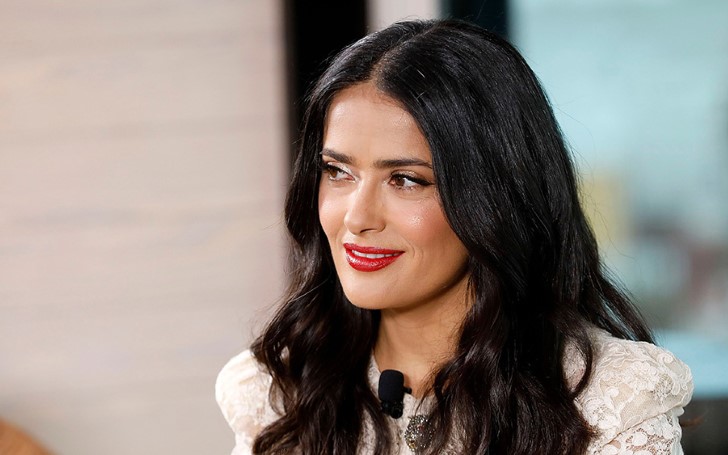 The ageless beauty Queen Salma Hayek is our Instagram Queen of the week.
The Mexican-American actress Salma Hayek is no doubt a beauty and a fashion icon. Even at her 50s, the beautiful actress looks as if she is in her 30's.
Hayek is the actress who dropped out of school to start an acting career. She proved her talent in Hollywood when she received her first Oscar nomination in 2003 for the movie Frida.
Actress Salma Hayek in a black bikini (via Instagram)
Ever since her time in Hollywood this beautiful actress never failed to amaze us with her beauty, fashion, and talents.
You may also like: Brooklinen Has Launched The Anti-Aging Sleep Box
As a matter of fact, in recent days, the actress is seen active on her social media. And in her recent Instagram posts, we witnessed so much glamour, and beauty, we couldn't resist but make her the Instagram Queen of this week.
Actress Salma Hayek on the set of Dusk till Dawn
It is almost unbelievable, how the mother of one in her early 50s still looks so perfectly young.
Over the past week, we loved how she shared tons of pictures from celebrating Christmas to New Year to the ones she spent floating in the seashore.
Let's begin from the one where she is seen flipping her hair in the sea.
"The black one-piece bikini that beautifully showcased her curves. "I made it to the #water !!!. Llegue al agua !!! 🌊" she captioned the picture.
On 1st January, Hayek posted a picture of herself taking a mirror selfie in a long dress.
Don't miss: Nicki Minaj and Beau Kenneth Petty Going Public With Their Romance Unlike Her Previous Relationships
One of her fans commented:
"Rarely does a person inner beauty match their outward appearance."
Whilst the other wrote:
"Stunning Salma"
And our most favorite one, when she posted a short clip video where she is seen floating in the beach. The actress looked speechlessly gorgeous in the cheetah print bikini.
And on Jan 9, Salma posted a picture in a pink button shirt and blue jeans eating ice cream. She captions the picture:
"Why be normal? When you can have pineapple chilli and rose water ice-cream:
Same, girl.
Now comes the hottest one, Thanks Salma Hayek for blessing our eyes.
People also searched for: Top Valentine's Day Gifts For Your Girlfriend Under $20
In the recent and the latest Instagram post, Salma takes a bath in an outdoor pool topless. As a matter of fact, the topless video now surpassed over 2.8 million views.
No wonder Global Warming is increasing at an alarming rate.
Brace yourself guys, we can't wait till Salma posts more hot and stunning pictures and takes our breath away.
-->