Is Nelly still making new Songs? What is his Net Worth?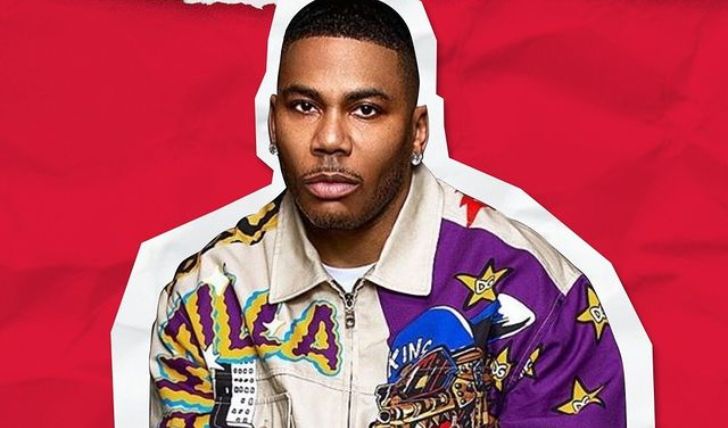 Inside two-Grammy-winning rapper Nelly's net worth and career: Exclusive details here!
For the people who grew up in the 90s, Nelly is the ultimate OG rapper who fell on the wrong side of the fame, but for the current generation, he is a long-forgotten star who now sparks controversies regularly, to stay relevant or is just simply a beacon for mishaps is up to you to decide.
Known worldwide by his stage name Nelly, the rapper's real name is Cornell Iral Haynes Jr. He was born on November 2, 1974, in Austin, Texas. After obtaining limited fame with the hip-hop group St. Lunatics, which he formed with his friends in 1993, Nelly forayed into his solo career and rose to stardom. His album Country Grammar, followed by Nellyville, and Brass Knuckles, were top-charting hitmakers.
What is Nelly's net worth?
With several prestigious accolades under his belt, like three Grammys, nine Billboard Music Awards, and more, one would think the Austin-born rapper has made a fortune out of his stellar career. However, Celebrity Net Worth cites Nelly's net worth to be $8 million, a meager amount for an artist of his caliber.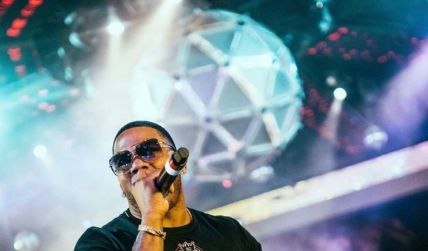 Nelly has three Grammys and nine Billboard music awards under his belt.
Photo Source: Instagram
As per The Richest, Nelly has an estimated net worth of $60 million (which sounds more plausible). While Cornell's accumulated fortune remains a topic of debate, let's jump on to the rapper's outstanding career, a topic which everyone can laud undisputedly. Nelly's debut album, Country Grammar, which became his breakthrough in the industry, remains his best-selling album to date.
Check Out: Who is Candace Owens? What is her Net Worth? Complete Details Here.
His second album, Nellyville, consists of some of the most iconic singles like Dilemma, Hot in Here, and Air Force Ones. Nelly's third and fourth studio album Sweat and Suit were released on the same day in 2004, and his fifth album, Brass Knuckles, was released four years later in 2008. While enjoying a budding success in music, Nelly also appeared in several films and shows, including The Longest Yard, CSI: NY, and 90210.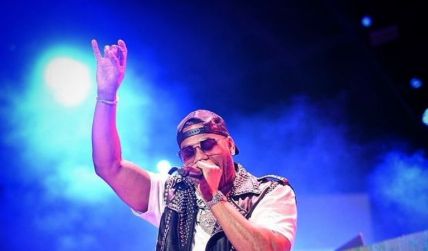 Nelly was charged $2.4 million in a tax lien against unpaid taxes.
Photo Source: Instagram
The Dilemma singer's repertoire is not limited to entertainment. Nelly launched two clothing lines, Vokal and Apple Bottoms, during the beginning of his career and the fashion brand is still a hit among Nelly's legion of fans. Despite boasting an exemplary career, Nelly's celebrity and opulence were affected by the number of misdemeanor and sexual assault charges against the rapper.
Nelly's road to the aftermath of fame started with the rapper getting pulled over in Tennessee in 2015. Sources then reported that the rapper's truck was reeking marijuana. Nelly was charged $2.4 million in tax lien against unpaid taxes a year later. In 2017, The rapper was arrested under charges of second-degree rape when a woman accused Nelly of raping her.
Is Nelly still making music?
A year before Nelly's brush with the law, he was ranked the fourth best-selling rap artist in American music history. A slew of new rappers and singers may have taken over the top-charting list, making Nelly's accomplishments look like an old story; the Austin-born rapper hasn't been any less determined in his pursuance.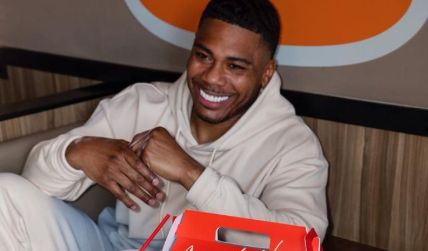 Nelly dropped his third collaboration with Florida Georgia Line last year.
Photo Source: Instagram
In June 2021, Nelly dropped his country-infused song, Lil Bit, with the country duo Florida Georgia Line, comprising Tyler Hubbard and Brian Kelly. It was the trio's third collaboration since their singles Cruise and Walk Away in 2013. "It's always great when we get a chance to get together because our chemistry is genuine," Nelly said about his long-time pals.
Don't Miss: What Is Kevin James's Net Worth? All Details Here.
Lil Bit was Nelly's first single off his country-infused EP, The Heartland. The Heartland was dropped on August 27, 2021, consisting of nine singles and featured artists like Bianco Brown, Breland, Darius Rucker, Jimmie Allen, and Kane Brown. The album peaked at number 45 on US billboards.
The rapper stars in the fifth season of 'Real Husbands of Hollywood.'
Source: BET Networks
Nelly currently stars in the BET+ reality television parody Real Husbands of Hollywood, which stars actors like Kevin Hart and Duane Martin. Nelly is not a husband practically, but the rapper is a doting father of four. Details on his dating history.
For more information and news on your favorite stars, stay connected to glamour fame.
-->