Nene Leakes Plastic Surgery - Everything You Need to Know!
Published Fri Sep 25 2020 By Bran
NeNe Leakes made a reputation through her appearances in reality television series, 'The Real Housewives of Atlanta.' Get all the details about her plastic surgery and physical transformation she went through right here.
Linnethia Monique 'NeNe' Leakes, aka NeNe Leakes, recently dropped the bombshell to the reality show universe as she confirmed how she was leaving 'The Real Housewives of Atlanta.' That was kind of a big deal considering how she was the main cast of the hit show from 2008 from season 1 to seven, and 10 to 12. Besides the 'RHOA,' the diva also featured on some rated shows like 'The New Normal' and 'Chicago.'
Over the past years, NeNe made immense contributions to the entertainment industry, be it as an actress, presenter, or even a fashion designer. Age can act as a villain for many women as it can deteriorate one's appearance, but in the case of Leakes, it worked as a fine wine. While many people see artificial mechanisms like surgeries as a sin, the 52-year-old remained open on how she opted for plastic surgery. So, we take you close to the details regarding how she pulled a surgery off to look as astonishing as she is.
NeNe Leakes Confirmed Her Plastic Surgery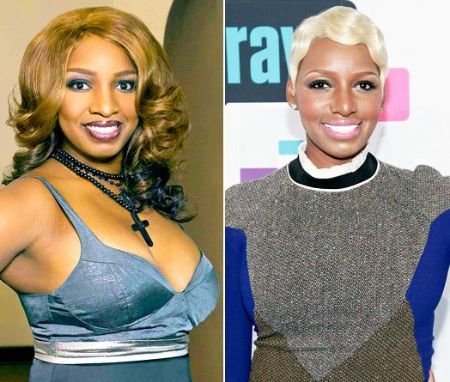 Nene Leakes recently left 'The Real Housewives of Atlanta' after twelve years.
Photo Source: Pinterest
NeNe Leakes has a fan-following of over millions, thanks to her strong presence in 'The Real Housewives of Atlanta' and numerous television shows. When she was out there on the television in 2010, people did start getting suspicious on her changing looks. Well, the doubts seemed justified as she did confirm that she went under the table to do plastic surgery to her nose.
Recommended: Sarah Burge Plastic Surgery - Before and After Comparison
While many slandered her for opting to use artificial mechanisms to look better, the real fans stood by her side and kept appreciating her new look. NeNe Leakes' pictures looked really different as her nose looked a lot thin and small following the operation. In an interview, she did make a defense on her plastic surgery as a 'real medical reason.' In fact, she disclosed how her cartilage was growing in the nose, leading her tip touching the top of her lip.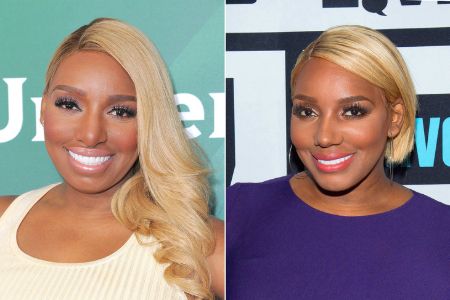 NeNe Leakes did her first nose surgery in 2010.
Photo Source: Bravo TV
In order to solve the nose issue, she initially opted for a small procedure where she had her nostrils taken in on the side. However, as years passed by, that process didn't look to make much of a difference. Thus, in order to get it right, she opted for a full rhinoplasty in June 2016, which did the trick upon her latest look.
NeNe Leakes Got Back At The Haters
Getting the plastic surgery made NeNe Leakes happy, and that was the most important thing. However, she did get a lot of backlash from the public, especially in social media. Unfortunately, most of them criticized her for her surgeries in the ugliest ways possible. That didn't budge her in any way since she did it for herself and to make her nose more beautiful.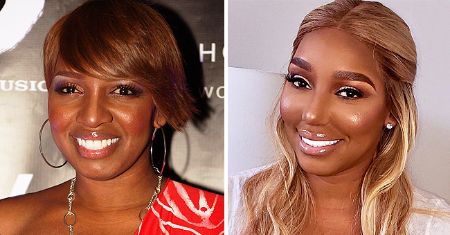 NeNe Leakes made a strong statement at her haters who criticized for her plastic surgery.
Photo Source: Amomama
Leakes was definitely annoyed by the comments as there was a lot of it. Thus, she gave a strong statement for all thee haters saying. 'People are constantly judging and picking people apart.' She even labeled the act as 'absolutely horrible' and called them out to educate themself and get the reason why.
Also See: NeNe Leakes Took To Twitter To Post A Cryptic Tweet And Fans Think It's About Gregg
For more news and updates about your favorite stars, please stay connected with us at Glamour Fame.
-->