Netflix Releases The Witcher first Photos; What to expect from the upcoming Netflix Original?
Published Tue Jul 02 2019 By David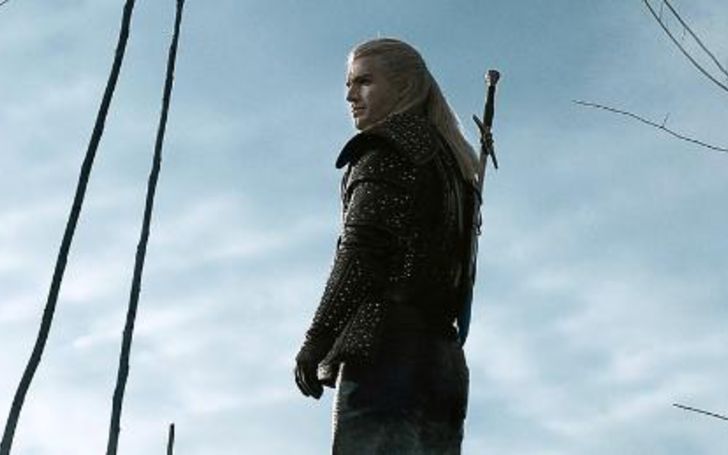 The Witcher; Netflix reveals first shots of Henry Cavill as Geralt of Rivia!
"The Witcher" is originally based on books scribed by Polish writer Andrzej Sapkowski. It was developed as a best-selling video game series, and Netflix recently picked it up as the TV adaption with Lauren Schmidt Hissrich.
"The Witcher" is an epic tale of fate and family," Netflix describes in a logline for the show. "Geralt of Rivia, a solitary monster hunter, seeks to find his place in a world where people often turn out to be more wicked than beasts.
But when fate messes him toward a powerful sorceress, and a young princess with a malicious secret, the three must learn to ward off the increasingly vulnerable Continent together."
Former 'Superman' actor, Henry Cavill was cast in the role of the main character, Geralt of Rivia. Geralt is a witcher, and he is a monster hunter that has been biologically augmented with heightened abilities.
Also Read: David Harbour Claims Stranger Things Season 3 Finale Is 'The Greatest Episode' Yet
Casting received mixed reviews from fans, with most of the criticism being pointed toward the inclusion of Cavill as Geralt. The British star is best known for playing Superman, and fanatics of the book and video game series were concerned that he wouldn't be able to convincingly portray the role of the grizzled monster huntsman.
What's more, some even urged to look for another set of actors for the pivotal role, with many claiming the Danish actor Mads Mikkelsen being a better fit.
After the first screen test of Cavill with his silver wig was released, it sparked a bunch of memes. The look was not complimentary for the 36-year-old, and it was not what fans of the series were expecting for when they witnessed the short recording.
Recommended: George R.R. Martin Says Fan Culture Is Toxic Following Game Of Thrones' Ending
There's also been a lot of lashes regarding the Geralt's sword thing. Anyone who is aware of their Kaer Morhens from 'Keira Metz' will know Geralt is typically found wielding around two swords: one made of steel for slaying monsters, and the other forged from iron; it's especially useful for cutting through humans.
However, that's actually something ubiquitous from the games. It seems like the Witcher Netflix series will be taking more from the book.
However, the first batch of pictures has restored some faith in followers, as Cavill looks more like the Geralt that fans have come to anticipate. Anya Chalotra has been tapped in as the sorceress 'Yennefer,' and princess 'Ciri' is being played by Freya Allan.
Recently, Cavill also uploaded a new image on his Instagram account.
More details regarding the series will be released by Netflix at San Diego Comic-Con on July 19. The show is expected to stream on Netflix sometime this year.
You May Also Like: The Reason Avengers: Endgame Still Might Not Surpass Avatar After Re-Release
Netflix will presumably share the first trailer and release date during a panel for the show at the San Diego Comic-Con in San Diego on July 19. In 2017, Netflix announced it was developing an original series based on the novel with Lauren Schmidt Hissrich, producer for 'Daredevil' and 'The Defenders.'
-->