Nexstar CEO Perry Sook Receives The Honor Of Golden Mike Award
Published Sun Mar 10 2019 By Tess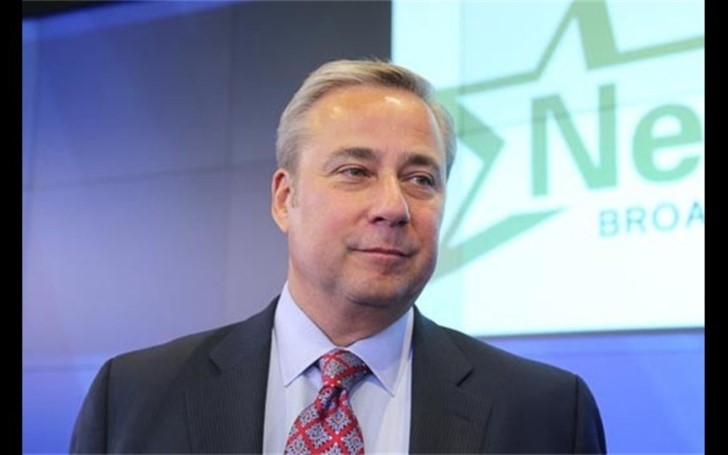 Nexstar CEO Perry Shook honored with The Golden Mike Award.
Perry Sook, the chairman, president, and CEO of Nexstar Media Group, was awarded the 2019 Golden Mike Award from the Broadcasters Foundation of America on Wednesday, at a black-tie dinner packed with leaders of the television industry.
The Foundation honors the broadcasters who help other broadcasters during the difficult times.
Likewise, Perry was honored for his immense support and help during the tough time when Hurricane Michael hit Panama City.
Terry Cole, the General Manager of WMBB recalled the time when Perry chose to help them.
"I respect the heck out of the guy. He came to the station, he said he was going to help our employees. Every one of our employees benefitted."
Similarly, Chris Golden, WMBB Creative Services Director said "The Broadcast Foundation money just helped put a dent in that. It was a lifesaver."
Also see: Kanye West Gets Countersued By EMI After Trying To Get Out His Contract
Sook initially started Nexstar with a single station and now there are altogether 174 and growing stations.
Read more: Corey Feldman Dramatically Pulling Back Support For Friend Michael Jackson In Light Of "Horrendous" Child Sexual Abuse Allegations
Perry undoubtedly owns the biggest broadcasting empire, however, on being honored for his big heart the Nexstar founder praised the 9200 employees of "Nexstar Nation," and announced 2018 was the first year in which the company generated more revenue from non-TV advertising sources than it did from TV.
"Business as usual is not an option for us. We are a local media business and broadcasting is just one tool for distributing local content."

"Every digital media company would love to have the exposure that TV companies do. We need to focus on the assets we have and not the business we are in."
Further, Sook praised the work of the Broadcasters Foundation for expanding its mission to provide assistance not just to broadcasters on hard times due to injury or illness, but also to those affected by natural disasters in his acceptance speech.
"It's a very nice award and recognizes not only me but our whole company and what we do every day. But the fact that this whole foundation is tied around philanthropy and giving back to those of us in our business that have need makes it even that more special."
In addition, Perry further announced they will be making a $100,000 donation to the foundation during that very evening.
Don't miss: Hello Kitty Is Set To Make Its Hollywood Debut
The array of broadcasters gathered at The Plaza Hotel in New York City to celebrate Sook's golden moment.
-->