Nick Jonas Becomes The First Under-30 To Hold A Cigar In His Hand On The Cover Of Cigar Aficionado And Fans Are Split In Two Ways About It
Published Tue Sep 10 2019 By Sea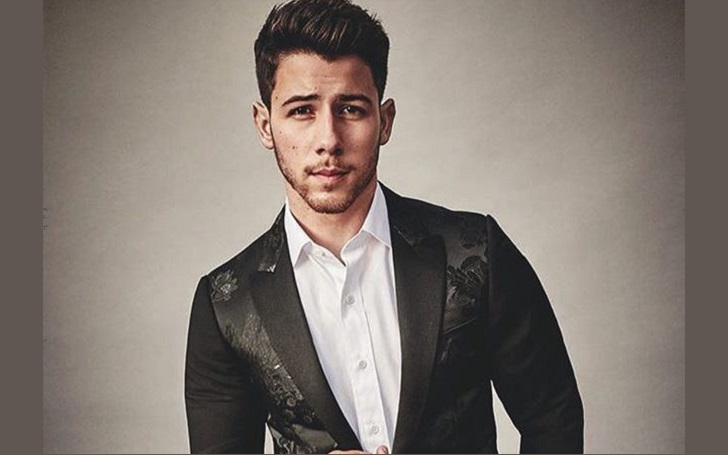 Regardless of the meaning of the cigar, Nick Jonas looks stunning on the cover of Cigar Aficionado.
American singer Nick Jonas became the first man under 30 years of age to hold a cigar in his hand, while posing for the cover of the magazine Cigar Aficionado. A post came on Monday, September 9 on Cigar Aficionado's official social media pages announcing the news, and he looks nothing but smoking hot in it.
This post, well, is grabbing attention from the fans, from both ways. While many of them absolutely love the 26-year-old in his suave looking pose, some came out to say it may be sending wrong messages for his under-21 fans.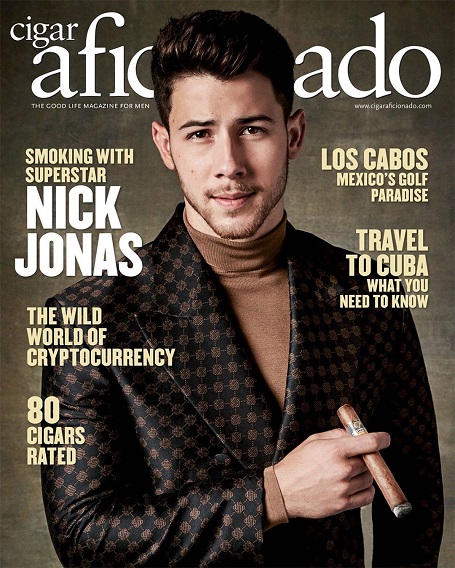 One of his favorite magazines and he's pumped about this one.
Source: Nick Jonas, Instagram
Some fans may have no idea that he smoked, prior to this announcement, but the fact is he knows a good cigar when he sees one. His frequent visits to NYC's 'Cigar Inn' is not a secret. It's not like children don't see old men with a cigar on their hand, but Nick is still young, and it is bound to stir up some things.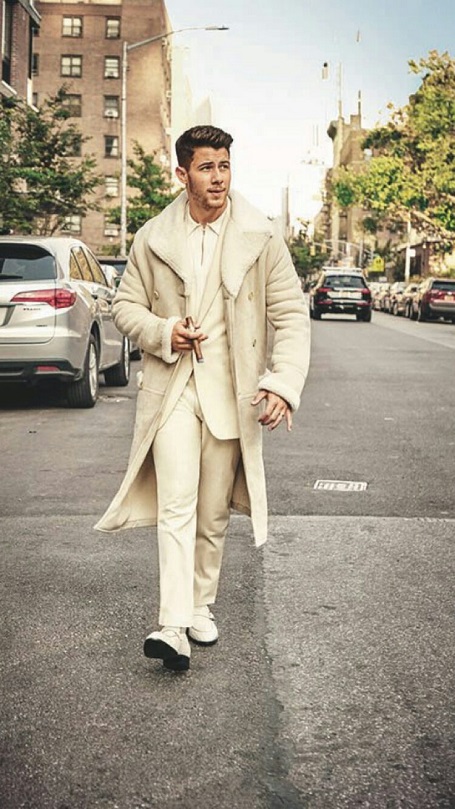 NYC Cigar Inn is his favorite hunting ground.
Source: Nick Jonas, Instagram Story
The 'Jealous' singer looks cool on the cover, as many fans agree on it and are thrilled to see their beloved pop star on it. But some came out forward and claimed that he is promoting young kids to use cigars. Comments came out like, "Smoking is not only terrible for your health but also really bad for your vocals. Sad to see this…" This one is right though.
Split in two ways.
Source: Nick Jonas/Cigar Aficionado, Instagram
The September/October issue of the Cigar Aficionado hits the shelves on September 24. Overlooking the comments, he does rock the look.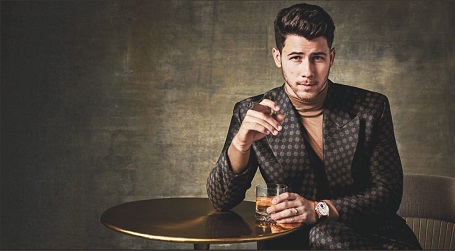 There're two things he often fancies -Tequila and Cigars.
Source: Nick Jonas, Instagram Story
The 'Jonas Brothers' lead singer is with his JoBros for their national 'Happiness Begins' tour after finishing one concert at the Van Andel Arena in Grand Rapids, Michigan on September 8. They kick-off their tour with the first one in Nashville, Tennessee this Wednesday. The surprised the fans with their 12 new songs earlier this summer set for their album, that released officially a little later.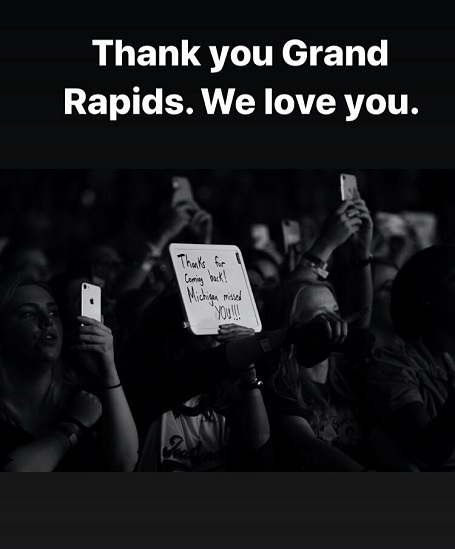 Good Night Michigan.
Source: Nick Jonas, Instagram
The cute and the romantic one is never short of fans all over the world, of all age-groups. And even if this magazine thing flushes some of them out, there will always be tons of them cheering him on.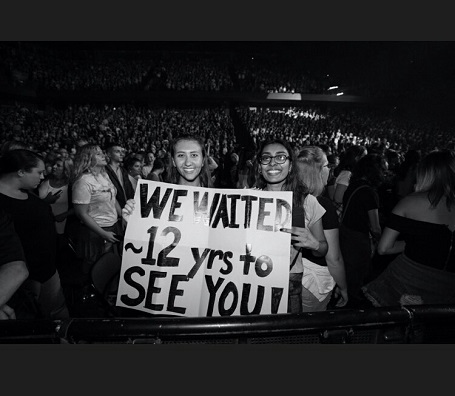 They waited for the JoBros to get back together after their last fame and the breakup.
Source: Nick Jonas, Instagram
Married life with Bollywood queen, Priyanka Chopra, is also treating for The Most Stylish Man of 2018 as well as his other two brothers. It's no doubt Kevin Jonas is enjoying his family life with a wife and two kids, the middle brother, Joe Jonas, also settled down with 'X-Men' star, Sophie Turner. Many fans would still love to go out with them though.
On a side note, their younger brother, Frankie Jonas, is all grown up now, if the girls are looking for an available Jonas.
-->