Nicki Minaj Accuses Meek Mill of Physical Abuse in Her Twitter Rant
Published Thu Feb 06 2020 By Chester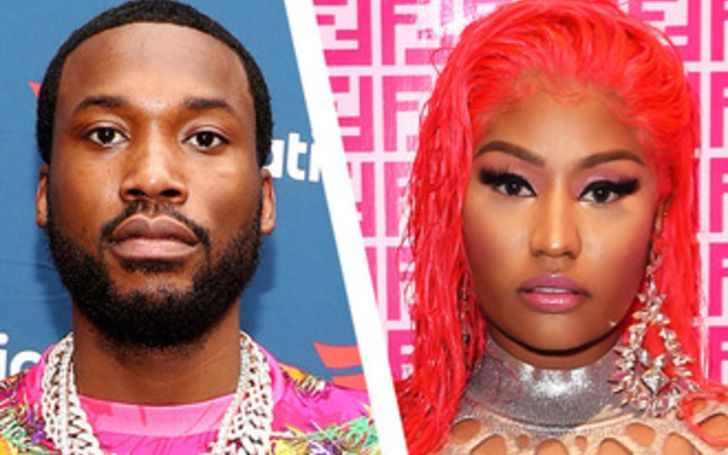 Hip Hop sensation 'Nicki Minaj,' is creating headlines accusing former partner Meek Mill of physical abuse.
It's been two years since the 37-year-old Nicki Minaj and 32-year-old Meek Mill called off two years of their relationship, but there still seems to be some resentment between the two.
After years of social media rants, lyrical disses, social media blocks, it seems Nicki and Meek's feud is never going to stop. As of recent, on Feb 5, 2020, the 'Super Bass' hitmaker took to her official Twitter account and probed her ex.
Minaj drops a diss to Meek.
Source: Mrs. Petty, Twitter
And as reported by Complex, the reason behind the mockery is assumed to be after Nicki found out Meek's been trolling husband, Kenneth Petty.
Check Out: Nicki Minaj Doesn't Understand Fans Dissing Her Romance With Boyfriend Kenneth Petty
Six minutes later, Nicki posted another Tweet citing all the incidents and sharing how annoying her ex's been throughout the years.
With a clown face emoji, the 'Bang Bang' hitmaker asked Meek to 'move on' and stop stalking her social media profiles.
Nicki Tweets back to Meek, citing his beau Kenneth Petty.
SOURCE: Mrs. Petty, Twitter
Shortly after a 10-minute interval from Nicki's tweet, Meek then fired back with a diss citing Nicki's brother Jelani Maraj's incident, who is now convicted to 25 years behind bars for allegedly sexually assaulting his 11-year-old stepdaughter.
Source: Meek Mill, Twitter
Yes, for those who are unfamiliar with the news, Nicki Minaj's brother Jelani is accused of physically abusing his step-daughter at his Long Island home between 2015 to November 2017.
However, both Nicki and Maraj denied the case sharing a false accusation for $25 million money bait. But as reported by prosecutors, the DNA evidence linked to Jelani was found on the girl's pajama.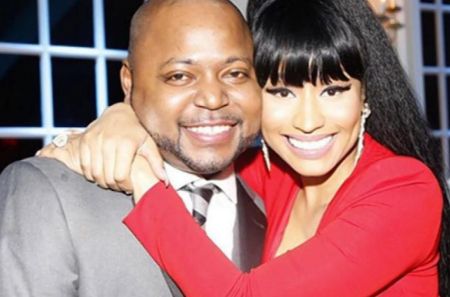 Nicki Minaj's brother is now sentenced to 15 years for raping 11 years old stepdaughter.
SOURCE: Hype Life Magazine
Coming back to their bitter feud, after a three-minute interval, Meek started to get more personal. If you've been updated with the news, then you might well know that the Starships hitmaker has been gathering quite a lot of enemies now. Starting from her biggest 2019 rival Cardi B to his longtime label feud Drake.
So, Meek cited it all and blamed his brother the reason for breaking up with her. And after series of posts, the 'Bang Bang' hitmaker then started to open up their personal issues as cities, how he assaulted his brother physically, and taped it.
Besides Minaj also shared, he physically assaulted the rapper and kicked in front of the mother. Minaj, who's not in good relation with former record partner, even dragged Drake in their ongoing feud.
And Meek fired back, denying all the accusations. But shockingly, he later promoted and talked about his new album launch.
Well, it totally makes sense to Billie Eilish's backlash to the current state of Hip Hop state, "It's like, 'I got my AK-47, and I'm f**kin',' and I'm like, what? You don't have a gun. 'And all my bitches…' I'm like, which bitches?"
Check Out: Meek Mill's Verbal Altercation with Nicki Minaj and Kenneth Petty
So guys, what do you think about all the things happening? Is it all a publicity stunt? Stay tuned for more Entertainment updates on Glamour Fame.
-->