Nicki Minaj Pulls Out of the BET Awards; Won't Perform at The Ceremony
Published Tue Feb 12 2019 By Chester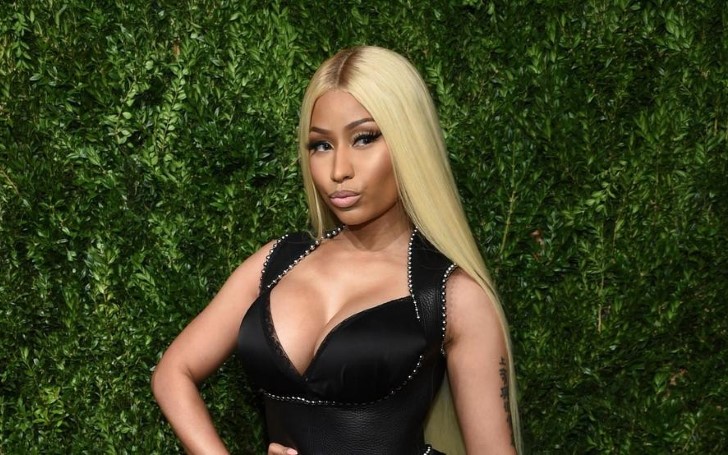 Nicki Minaj says she's dropping her debut at the BET Experience Concert after the network tweeted comparing her to rapper Cardi B.
Recently on Monday, Nicki Minaj tweeted she won't be performing at BET Awards.
The reason for the refusal from Nicky was a BET tweet on Sunday mentioning her in the Grammy win of another female rapper Cardi B.
Bet wrote:
"Meanwhile, Nicki Minaj is being dragged by her lacefront."
Though the post was later deleted by BET, a fan posted a tweet supporting Nicky. Later Nicky retweeted,
Meanwhile, in an announcement, BET apologized to Nicky Minaj:
"BET loves Nicki Minaj. We have supported her from the very beginning of her career and will continue to do so moving forward. Nicki has paved the way for so many performers and has solidified her place as one of the most powerful figures in the music industry."
The network added:
"Unfortunately, the respect we have for Nicki was violated by this post that should never have been written. The post does not reflect how we feel about Nicki. And further does not reflect our company values. We deeply apologize for the hurt, disappointment, and confusion that this post has caused. We are committed to doing everything we can to address the situation."
BET continued:
"We are also conducting an internal audit to assure these types of posts are not published again. We have apologized to Nicki and her team. The post has been removed and we have taken additional appropriate action. We understand Nicki's position and look forward to continuing our dialogue with her.
The organization promises to lead an inward examination. For now, the tweet has been erased.
Check out: Cardi B Back in Court for August Strip Club Fight in Queens
Minaj later posted about no longer being associated with BET.
The Award show which is set to miss out on the rapper will be held on June 23 in Los Angeles while the concert is scheduled for June 20-22 ahead of the awards ceremony.
Find out: Nicki Minaj Net Worth is Reported $85 Million, Detail About Her Career and Income Source
Seems like Nicky felt overly hurt and insulted by the tweet. There is no news from Nicky regarding BET apology.
-->