Nicolas Cage Claims He Was Too Drunk To 'Understand' He Was Marrying His New Wife
Published Mon Apr 01 2019 By Tess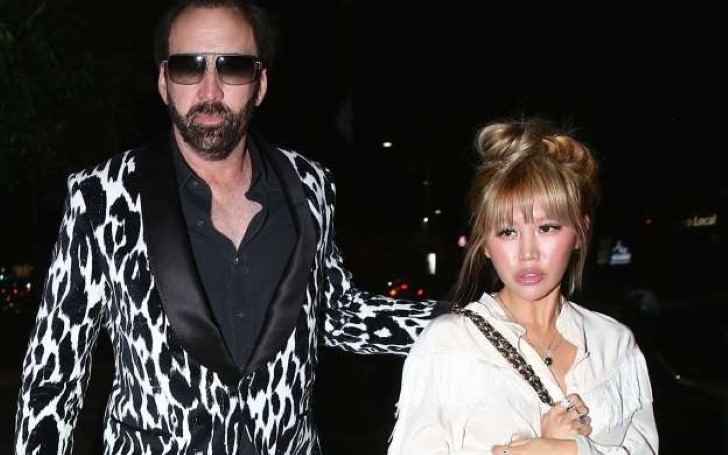 Nicolas Cage was too intoxicated when he married his new wife Erika Koike.
After almost four days into the marriage, Nicolas Cage filed for annulation of his marriage with his now wife Erika Koike.
The papers requesting his marriage to be canceled reveals the award-winning actor was too intoxicated to understand he was marrying the make up artist.
According to court documents filed on Wednesday, March 27, the Oscar winner claimed he "lacked understanding of his actions in marrying [Erika] to the extent that he was incapable of agreeing to the marriage.
The document further claims "as a result of his intoxication, when [Koike] suggested to [Cage] they should marry, [he] reacted on impulse and without the ability to recognize or understand the full impact of his actions."
Nicolas Cage was too intoxicated when he married his new wife Erika Koike.

SOURCE: MSN
Cage further claimed there aren't any hindrances in annulment as Koike didn't "disclose to [Cage] the full nature and extent of her relationship with another person."
Likewise, the Oscar winner additionally claims Koike didn't inform him of her "criminal history," including "additional active criminal proceedings." The document, however, doesn't specify what the alleged criminal history or active proceeding is.
Also see: Spoilers: Are 'Married At First Sight' Stars Luke and Kate Still Together After Secret is Revealed?
Meanwhile, Koike who went through the four-day long mini marriage with the actor agrees wholeheartedly and is not fighting the annulment.
The duo started dating presumably from last April and applied for a marriage license and wed on Saturday in Las Vegas. As per the court documents, the actor filed for an annulment just four days later, requesting a divorce if an annulment isn't an option.
Read more: Father Of The Groom Makes Misogynistic Comments in Married At First Sight Leaving Viewers Disgusted
Previously, Cage was married thrice before his recent shocking and unintentional marriage to Koike. The Face-off actor was married to his first wife, actress Patricia Arquette, in April 1995 and the two later divorced in 2001.
In August 2002, he married Lisa Marie Presley but filed for divorce in November of that year which was finalized later in 2004.
Don't miss: Secret Wedding Ceremony! Ed Sheeran Married Cherry Seaborn in a Secret Ceremony
The actor tied the knot for the third time with Alice Kim in 2004 and welcomed their son Kal-El in 2005. In June 2016, the news of their separation in January of that year after 12 years of marriage was made public.
-->