Nikki Bella Reflects on Traumatizing Breakup with John Cena: Inside Her Relationship History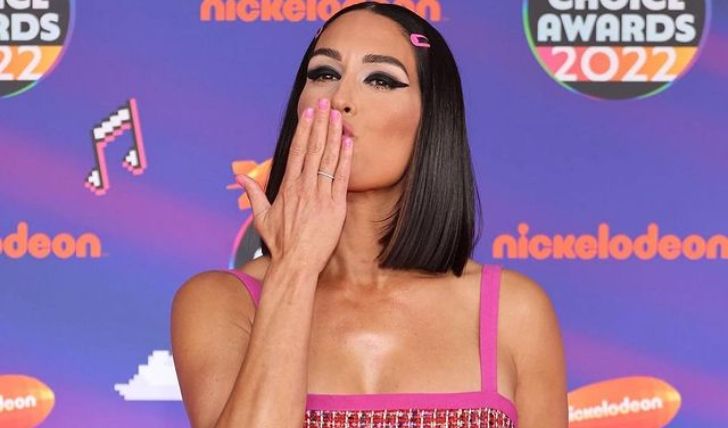 Nikki Bella gets candid about her and ex-fiancee John Cena's breakup: Complete story here!
When wrestler Nikki Bella said yes to John Cena's proposal in April 2017, after the duo defeated The Miz and his wife, Maryse, in a match and Cena got down on his knees to pop the question, everything felt right. The pair had dated for nearly five years and had risen to become the best recognized WWE couple. But things fell apart a year after their public engagement, and all of a sudden, the most iconic duo of the wrestling world were no longer together.
After almost five years since their publicized breakup, the WWE ambassador, Nikki, 38, has gotten candid about her long relationship with the wrestler-turned-actor and their separation. Bella, a native of San Diego, California, is best known for her stints with her twin sister, Brie Bella, as the tag team The Bella Twins, former WWE Divas Champion.
What did Nikki Bella say about her breakup with John Cena?
"You almost wish it was bad because it's so much easier to walk away," Bella said ahead of the Biography: WWE Legends release on A&E. Further reflecting on her high-profile relationship with Cena, Bella adds, "It's so much harder to walk away when it's loving." The Total Divas star explains how she knew in her gut that Cena wasn't the one for her.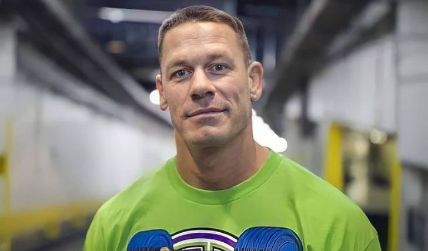 "Even though it was painful, I knew it was right," Bella says about her breakup with John.
Photo Source: Instagram
"I think a lot of women get into that situation, and it's like, 'But I love this person, but I don't know if it's right for my life," the 38-year-old explains. Nikki continues, "that's a hard thing about life, is we meet amazing people, but sometimes we're just meant to live a different life." The wrestler says breaking up with Cena was traumatizing but was the right thing.
Don't Miss: Is Demi Moore Married? A Timeline of Her Relationships.
"Even though it's painful and even traumatizing, I just knew it was right," Bella tells ET. The upcoming Biography: WWE Legends series will also feature The Bella Twins and delve into the Bella sisters' early life and Nikki's split from Cena. After her split from the Trainwreck actor, Nikki met Dancing with the Stars pro-Arten Chigvintsev, with whom she is engaged and shares a son. As for Cena, he has been happily married to Shay Shariatzadeh since 2020.
Inside Nikki Bella and John Cena's relationship!
The Total Bellas star and Cena had been friends for years when they decided to take their relationship up a notch. The pair first sparked romance rumors in 2012. "On my best first date, there was a very big, handsome man with an amazing smile and dimples," Nikki said while hinting at her first date with Cena. The loved-up twosome moved in together in 2013, although The Suicide Squad actor made Nikki sign a 75-page agreement before taking the important step.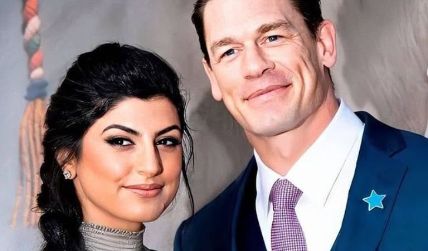 Cena made Bella sign a 75-page agreement before they moved in together in 2013.
Photo Source: Instagram
"It is like buying a handgun for home defense. It gives you a sense of security, and it gives you a fail-safe in case something happens," Cena said about his baffling prenup kind of contract. The Trainwreck actor proposed to Bella in front of 70,000 people during Wrestlemania on April 2, 2017. "I have been waiting so long to ask you this," Cena says before adding, "Stephanie Nicole Garcia-Colace, will you marry me?"
John Cena has been married to Shay Shariatzadeh since 2020.
Source: E! News
Before getting engaged to Bella, John was briefly married to Elizabeth Huberdeau. Ahead of their wedding, which was scheduled for May 5, 2018, Cena revealed he had Nikki signed a prenup. The wrestler reasoned, "to protect her because she is an independent woman and she has made her own money and she is proud of that and she stands for that."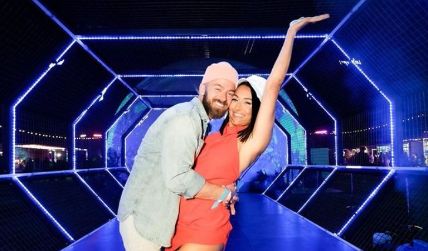 Nikki met Chigvintsev on the sets of 'Dancing with the Stars in 2017. Photo Source: Instagram
Fans started sensing an impending breakup in March 2018, with Cena making cryptic posts and confessing how he and Nikki would spend months without seeing each other. The Wrestler couple officially confirmed their split in April 2018. "While this decision was a difficult one, we continue to have a great deal of love and respect for one another. We ask that you respect our privacy during this time in our lives," the duo wrote in a joint statement.
Nikki Bella and Arten Chigvintsev!
Bella's breakup with John may have been traumatizing, but it was also fulfilling, considering the split brought her a step closer to Arten Chigvintsev, the man Bella has called "the one" for her. "This is when I know how God is good -- and believing your gut and intuition and following through, good things happen," Nikki says about her split from Cena and eventual romance with Arten.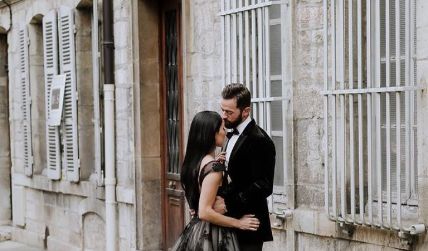 The couple welcomed a son, Matteo, in July 2020.
Photo Source: Instagram
The pair first met when Bella was partnered with the dancer on season 25 of Dancing with the Stars in 2017. Although Nikki didn't win the dance competition series, she definitely won in life. After drawn-out speculation, the wrestler went Instagram official with the pro dancer in March 2019. "I feel like this free spirit. Truly like a butterfly out of her cage. I don't know. I have this new level of excitement. I'm just having a lot of fun," Nikki said while gushing about her new relationship.
Recommended: Who Is Shania Twain Married to? The Singer Reflects on Ex-Husband's Affair in New Netflix Documentary.
The smitten pair announced the arrival of their firstborn, Matteo Artemovich Chigvintsev, on July 31, 2020. "Our baby boy is here and we couldn't be happier and more in love. Everyone is safe and healthy " Nikki wrote as she debuted her newborn on Instagram. Nikki's twin sister, Brie, who had also announced her pregnancy the same day as her sister, welcomed her son, Buddy, a day after Nikki's son's birth.
Stay connected to glamour fame for more.
-->