NikkieTutorials Weight Loss - Full Story of YouTuber Nikkie de Jager's 50 Lbs. Transformation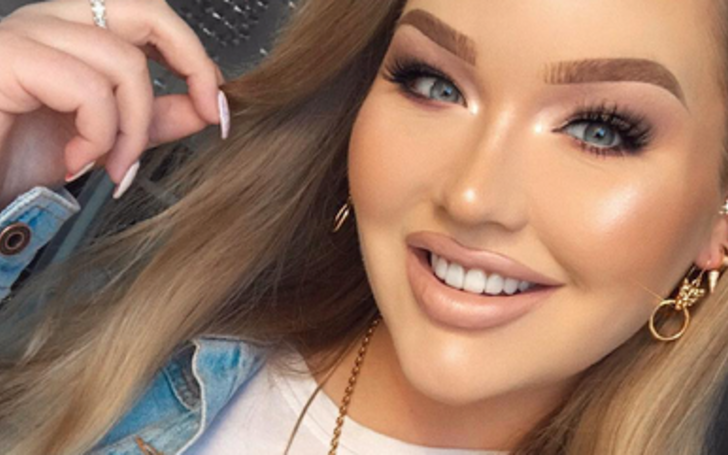 The mega-famous YouTube star and makeup guru, Nikkie de Jager, also famously known as 'NikkieTutorials' (on YouTube), flaunts her stunning body after losing a massive 50 lbs. The vlogger took to her social media handle to share the news about her incredible weight loss transformation.
Talented Nikkie de Jager is a Dutch makeup artist and a beauty vlogger with a whopping 13 million subscribers, who gained popularity in 2015 with her video, 'The Power of Makeup'. She successfully inspired a colossal number of people to show their faces with and without makeup.
Shared Weight Loss Transformation Post on Her Twitter
A happy and confident, De jager took to her Twitter account to post a before-and-after photo of herself.
With a few smiling emojis and hearts, she adds 'BYE BYE 50 POUNDS!!!!! Sometimes YOU have to be YOUR OWN inspiration.'
The makeup queen's twitter post on her weight loss. You go girl!
Source: NikkieTutorials, Twitter
Fans seemed to be taking this with zeal and the utmost excitement and couldn't stop showering the makeup artist with inspirational comments.
YouTuber Olivia Jade Giannulli looked really skinny on her return video on YouTube. Details of her weight loss path over the years.
Not only that, some of the fans even shared their own weight loss story. Well, we can guess that is the power influencers have, after all.
Faced Criticism about Her Weight and Body
Although famous for her art, Nikkie has had to face some significant backlash, as well, due to her looks.
American television and social media personality Tila Tequila went on to openly criticize Nik with,
Nothing irks me more than fat chicks who pound on the makeup! They're already sinning grossly through GLUTTONY! THEN on top of that, they're full of VANITY AND DECEIT with all that cake on their face!"
The beauty guru was the least bit affected by it. Nikkie's fans came to her aid and quite fiercely objected against the rude comment of Tila.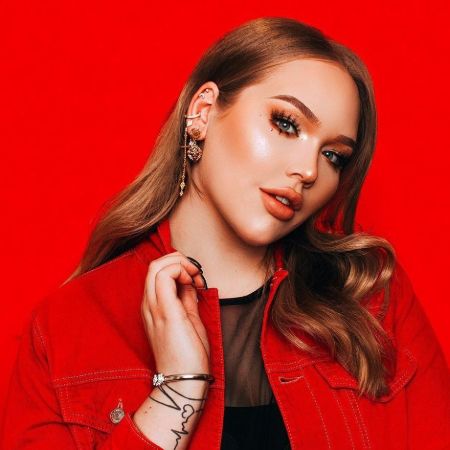 The holder of massive 1.2 Billion video views, NikkieTutorials.
Source: Jetss
People do makeup to look suitable for boys because they're insecure. But makeup is fun, and there are no rules. If you want to go for that super-sharp contour for the day, do it! Says, the Tutorial Queen.
Has a Personal Trainer to Take Her Through the Weight Loss Process
The makeup mogul mentioned that she's frequently been going to the gym and even has a personal trainer. Though Tager is never shy to take a quick carb-filled bite. She's a foodie at heart.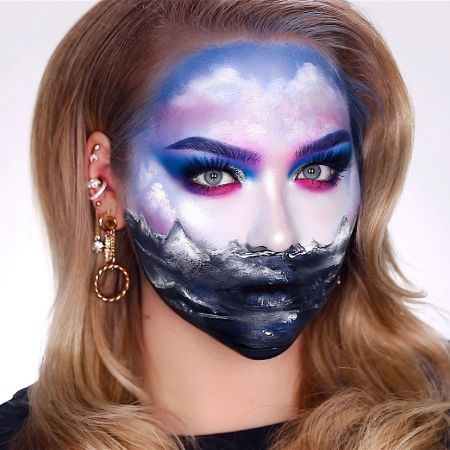 The fabulous artist, Nikkie showing off her makeup skills.
Source: Jetss
Nikkie informed her fans about her fitness decision in one of her collaboration videos. However, the star likes to maintain secrecy about her diet and trainer as she doesn't talk much about it.
Got Herself a Non-Surgical Neck Lift or Double-Chin Reduction
The beauty vlogger got herself a non-surgical neck lift, which is an ultrasound treatment to get rid of the stubborn fat and tighten the skin under the neck.
In the process of getting double chin reduction treatment.
Source: Instagram
The beauty queen was disheartened to see her body changing but not her face even when she joined the gym.
You May Also Like: 10 Best Makeup Products for Beginners
Tager's chubby face was the reason why she got the treatment from Dr. Simon Ourian, a renowned Cosmetic Dermatologist, to remove her face fat and get that weight loss look.
Recently Came Out As a Transgender Women
In her most recent video on her YouTube channel, the Tutorial Queen confesses in a 17-minute long video with all her strength that she's been a trans woman and fully transitioned at the age of 19.
The coming out picture that Nikkie posted on her Instagram.
Source: Instagram
Stressfully, Jager added how she was forced to come out as she was getting blackmailed into getting her private information exposed. Though, she gave no information about the blackmailer on her channel.
Also See: Makeup Emergency? This Trio of Products Is All You Need
The video's sure to get goosebumps out of anyone because Nikkie's story tells her journey and motivates every people out there to love their body in the most truthful and honest way.
Whatever her size or gender may be, the beauty guru looks fabulous in the way she is.
Need more celeb's news, stay tuned to Glamour Fame for interesting news related to Entertainment, Lifestyle, Beauty, and other weight loss stories.
-->