Ninja Divorce — What Happened Between Tyler and Jessica Blevins?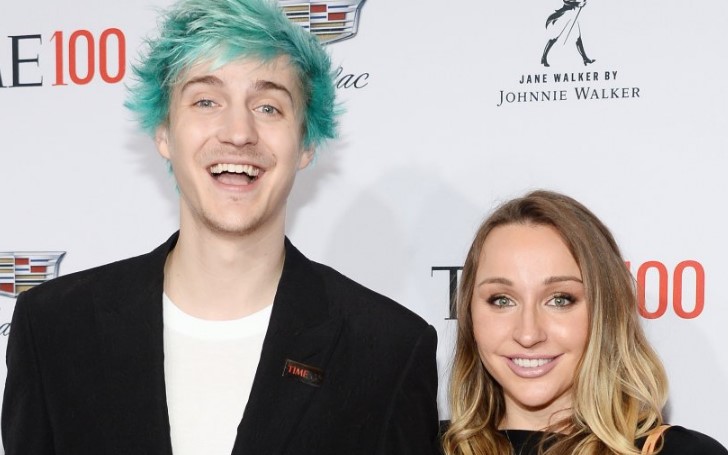 So, suddenly people are all concerned about Ninja and Jessica Blevins' marriage. What really happened? Are they really divorcing, or already divorced? What just happened?
Well, we have been asking the same questions for a past few hours. If you are wondering about the same, then worry not, we got you covered. But before we jump right into the point, let's find some interesting facts about Tyler Blevins, aka Ninja, and Jessica Blevins' relationship.
How Did Ninja and Jessica Blevins Meet?
It's been almost a decade now; the couple met for the first time. Jess and Ninja met at a Halo Tournament in 2010. However, Tyler already had a girlfriend at the time, but still, Jessica thought he was cute. Jess said she did not want him to be disrespectful and reach out, but she would creep on his Facebook every once in a while.
Jessica and Ninja are married for almost three years now and going strong.
Photo Source: Jessica Instagram
In 2013, Tyler broke up with his then-girlfriend and was single again, and surprisingly, after his breakup, he reconnected with Jess over Twitter and asked her out! Wow! So, that was the beginning of their beautiful relationship.
Also Read: Who is Inanna Sarkis Boyfriend in 2020? Find Out About Here Dating Life and Pregnancy
The couple tied the knots after dating for four years in 2017. But by that time, Jess was already managing her husband. Despite the challenges, Jess understands Tyler, and more importantly, she knows the nature of streaming video games on Twitch as she is a streamer herself.
So, after almost fours of dating and three years into marriage, the two could not ask for more. They seem perfect for each other, and for Ninja, Jess is a goldmine that he could ever ask for. So, despite all these love and understanding between the couples, why "DIVORCE?"
Ninja Divorce - What's The Buzz All About?
Well, apparently, the internet is going crazy over Ninja's divorce, which is nothing more than a hoax. The couple is doing perfectly fine together. But why are people all edgy about the things which did not even happen?
Ninja and his wife, Jessica, celebrate Christmas with their two dogs.
Photo Source: Jessica Blevins Instagram
There are still things the couple complains about like they don't get to enjoy the meal together, or spend time with each other even due to Ninja's hectic schedules. While it's easy for us to assume that Ninja is making easy money, but that's not the case; he works 12 hours straight on a regular day.
The only time the couple gets to spend quality time is between 4 PM to 8 PM, and after that, Ninja goes for streaming while Jess goes on to her managerial duties like replying to emails and stuff. But still, the couple is happy for what they have and making the best out of everything possible.
Also, See: Does Bad Chad Have a Wife? Find Out About His Relationship
So, about the breakup or divorce, as it is trending on the internet, comes from an old YouTube video from 2018. A YouTuber named 'Randy Ronda' with some 118K followers on his channel uploaded a meme video on the platform.
The user apparently also shared it on Reddit from where it got the massive exposure. The video titled "Ninja Night Out 1 & 2," which was purely done for entertainment purpose, peaked so much on the internet as it was shared on Reddit with the title, "Ninja is getting a divorce, here's why."
Watch: Ninja Night Out 1 & 2
The video sees Ninja doing some crazy things, as you can see it for yourself on the above video, the maker of the video, thereby comes with a conclusion "Ninja is getting a divorce," which was supposed to be funny as it was intended, but it took a wrong turn when people believed it without knowing the truth.
So, just in case, if you were worried about Ninja's divorce, you don't need to now. The couple is doing absolutely fine and going stronger.
You May Also Like: James Murray "Murr" Girlfriend - Find Out Who the 'Impractical Jokers' Star is Dating in 2020, Are They Engaged Now?
For more information on your favorite celebrities' lifestyle, stay tuned to Glamour Fame, and don't forget to sign up for the newsletter.
-->