Nipsey Hussle's Family Turns Down Hoards Of Proposals For A Very Public Birthday Bash
Published Mon Aug 12 2019 By Chester
Nipsey Hussle family turns down the majority of proposals for celebrating the rapper's 34th birthday.
Born on August 15, 1985, in Los Angeles, CA, the hip-hop star Nipsey Hussle was allegedly killed outside his clothing store in Los Angeles on March 31.
The family of the late rapper turned down the proposal sharing the reasons as 'the wound being too fresh.' We feel their sorrows as the tragic incident had not merely been five months.
Nipsey's fam told TMZ, 'here will be no city-wide celebration in Los Angeles, even though fans are begging for one because his family is still in mourning.'
Instead of a public event, the rapper family planned to get together on his 34th birthday, August 15. Nipsey's clothing store 'The Marathon Clothing' store shortly released the announcement about the shop being closed on the day.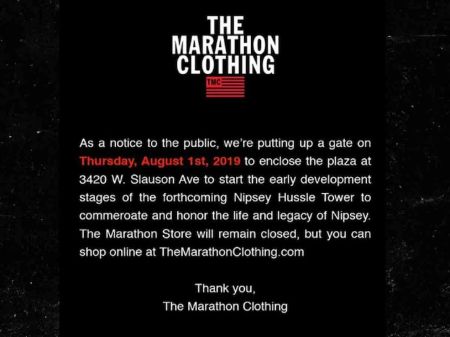 For those who are unfamiliar with the tragic incident, well rapper Nipsey Hussle was sadly murdered on March 31, 2019, at his shop in Los Angeles.
Nipsey's friend Herman Douglas who was present during the painful incident at Hussel's LA shop shared, Nipsey was shot and killed by a man called Eric Holder who is accused of being affiliated with the Rollin '60s gang.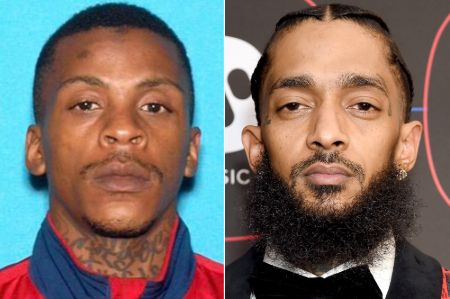 Till date, various musical artists paid tribute as an honor to the late Double Up hitmaker; recently DJ Khaled and John Legend performed a live rendition of Nipsey's last song 'Higher' at the 2019 BET Awards. Similarly Kanye West at his Sunday Service.
The most touching parts were the words shared by Nipsey's soul mate and long-time partner Lauren London.
Everyone has a pre-written destiny which can neither be changed nor be stopped unless the lord that wrote the story above all chooses the path thee shall go on. "Gone from our sight, but never from our hearts" to our beloved rapper Nipsey Hussle.
-->