Olivia Newton-John Survived By Husband John Easterling: Inside Their Enduring Relationship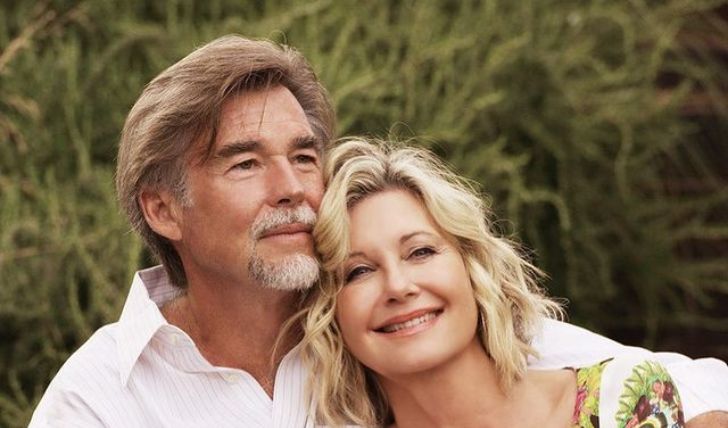 Inside Olivia Newton-John and John Easterling's marriage: The complete truth here!
British-Australian singer Olivia Newton-John breathed her last on August 8 after a three-decades-long battle with breast cancer. A four-time Grammy winner and a Golden Globe-nominated actress, Newton-John's career kicked off with her first album, If Not for You, in 1971 and once again as she starred in the 1978 musical film Grease alongside John Travolta.
Olivia's death was made public by her husband, John Easterling, founder of Amazon herb company. "Olivia has been a symbol of triumphs and hope for over 30 years sharing her journey with breast cancer," Easterling wrote in honor of his wife. Newton-John is survived by her only child, a daughter, who she shares with her first husband, actor Matt Lattanzi.
The complete truth about Olivia Newton-John and John Easterlings' marriage!
Olivia and Easterlings' love story is one for the ages. The pair's relationship is proof that a lasting partnership starts from friendship. Before Olivia and Easterlings sealed the deal in 2008, the couple had an almost 20-year-long friendship. Easterlings, 70, had witnessed and stood beside Olivia as she relished her imposing success and seared through loss, failure, and tragedy.
Newton-John died after a thirty-year-long battle with cancer.
Source: ET
The Grease actress and Easterlings met sometime in the early 90s when Olivia had already received her heart-wrenching cancer diagnosis and faced a divorce from her first husband. Easterlings and Newton-John bonded on their shared interest in spirituality and holistic cures, an attribute that strayed Olivia from her first husband, Matt Lattanzi, whose belief stood the furthest from mysticism's proposition.
Check Out: Breaking: Rita Ora Is Married.
Easterlings introduced medicinal marijuana to Olivia, who later claimed the organic drug helped her to battle the disease. It didn't take Easterlings long to realize the Australian singer's effect on him. "The lights went down, and I heard this Peruvian music, and she stepped out and sang 'Pearls on a Chain," John recalls while describing the moment he was drawn to Olivia.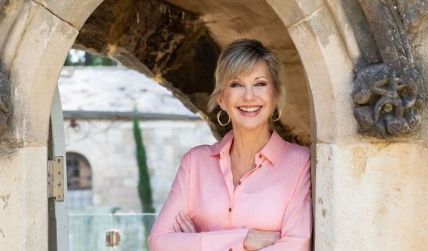 Olivia is survived by her husband of nearly 15 years, John Easterlings. Photo Source: Instagram
The environmentalist adds, "that's when I recognized who she was. I thought, 'She's a healer, and this is her medium of healing." After 15-year-long as friends, the pair took their relationship up a notch in 2007. And there was no looking back after that. Newton-John and Easterlings were so mad in love that the pair tied the knots twice in June 2008.
Get to know Olivia Newton-John's husband, John Easterlings!
Despite her heartbreaking fight with cancer, which co-existed alongside her imperial career, Olivia was always in the spotlight. If not for her awe-inspiring hitmakers, the Grammy winner would attract the prying media for her personal setbacks or her fierce advocacy for cancer and children's health. While Newton-John's career and life soared through wins and losses, Easterlings' feats remained an overlooked topic.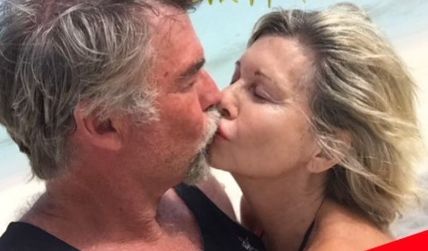 John is an environmentalist and the founder of Amazon Herb Company. Photo Source: Instagram
The founder and president of Amazon Herb Company, Easterlings' job doesn't come with much media exposure. As a part of his research, he reportedly spent over two decades finding and formulating a variety of medicinal plants in the Amazon rainforest. John's company's revenue is estimated to be over $100 million.
Recommended: Everything to Know About Hilary Duff and Husband Matthew Koma's Relationship.
"I dated a little bit, but I wasn't expecting to fall in love with him and then bam," the now-late Olivia had said while gushing about her husband. "He's incredibly smart and compassionate. He says yes to everything, he says yes to life," the singer said while encouraging people to never give up on love. "I found the love of my life at 59 going on 60! I'm grateful," she added.
Olivia Newton-John's first marriage!
The If Not for You crooner and Matt Lattanzi met on the sets of the 1980 musical film Xanadu, where Olivia starred as the lead and Lattanzi filled in as a backup dancer. Despite the striking age gap between the two, with Olivia being eleven years older than Matt, the pair saw their relationship transpire into romance.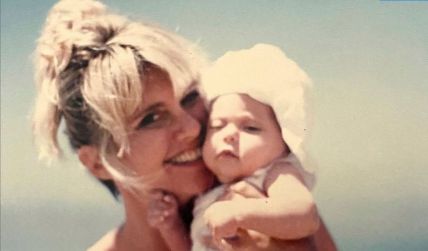 Olivia and her first husband shared a daughter, Chloe Rose.
Photo Source: Instagram
The pair tied the knots in 1984 and welcomed a daughter, Chloe Rose, in 1986. The trio had the perfect marriage until it was not. After Chloe's cancer diagnosis in 1992, things started going downhill for the pair. Insiders revealed Olivia's cancer unveiled and highlighted the couple's differences. A close source described Olivia and Matt's marriage as "like trying to fit a square peg into a round hole."
When their marriage reached its limits, the duo announced their separation in a few words. "We regretfully announce an amicable separation," they said. Following her divorce from Matt, Newton-John started a relationship with Patrick McDermott, who disappeared mysteriously in 2005.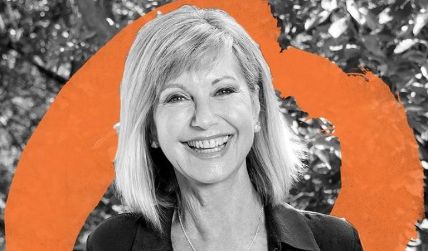 Newton-John was diagnosed with cancer in 1992.
Photo Source: Instagram
Olivia and Patrick were an on-and-off couple when Patrick disappeared during an overnight fishing trip on the coast of LA. "I think there will always be a question mark. I don't think I will ever really be at peace with it," the singer said after her boyfriend was presumed dead.
Stay connected to glamour fame for more.
-->