Breaking: Rita Ora Is Married
Rita Ora marries director Taika Waititi in an intimate ceremony in London: Complete story here!
British singer-songwriter Rita Ora is reportedly married to her beau, Academy-winning Taika Waititi, and fans are here for it. According to a source, the pair, who have been dating for nearly a year, tied the knots in an intimate ceremony. The insider further adds that the Body On Me hitmaker will now go by Mrs.Waititi-Ora, though the Brit revealing her marriage is looking rather unlikely currently.
The pair's private nuptials news comes just days after Rita and Taika sparked wedding rumors as they sported wedding bands at various public events. "It was a really intimate ceremony and super special for everyone there. Their nearest and dearest can see how madly in love they are," an insider reported to The Sun, further adding, "Rita is determined to keep the relationship as private as possible and didn't want to make a big song and dance about the wedding."
Inside Rita Ora and Taika Waititi's relationship!
Ora is undoubtedly one of the best in the business, with a successful crossover in acting and on television as the judge of The Voice. Waititi, 46, with his host of accolades, including an Oscar, BAFTA, and Grammy, is a certified genius. Put the two together, and you are looking at one more power couple in the industry.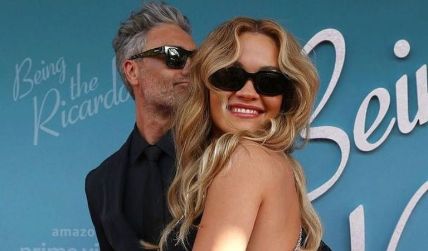 Taika Waititi is an Oscar and BAFTA-winning filmmaker.
Photo Source: Instagram
The juicy deets of the duo's love story remains a mystery still, but a close probe into their work schedule suggests the pair met in the land down under Australia. The Oscar winner's newly-released Marvel's Thor: Love and Thunder was in production in Australia last year when Rita's stint as the judge of The Voice Australia was revealed.
The Hot Right Now crooner revealed her new flame to the world via Instagram, where she boasts over sixteen million followers. "Good times, memories, random things on my phone and the ones I love," Ora wrote as she packed a string of snaps in a post, one with the Jojo Rabbit director hugging her tight.
Check Out: Everything to Know About Hilary Duff and Husband Matthew Koma's Relationship.
"They've been a couple since early March but kept things low-key. However, all their friends know about the relationship. They're really into each other," an insider said while revealing the twosome's hush-hush romance. Ora and Waititi meant no more romancing on the eggshells when they went official at The Suicide Squad premiere in Los Angeles in August 2021.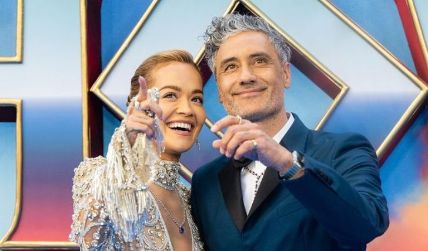 The smitten spouses are reportedly planning a big bash to commemorate their wedding.
Photo Source: Instagram
Since making their red carpet debut last year, fans have had a few peeks inside the duo's romance via Instagram, where both Ora and Waititi have been taking turns gushing about each other, but not in an obnoxious way. "Us. Four years ago. To now. Thanks for being cool. And entertaining me forevs..Happy Valentine's Day bestie," the Body On Me singer wrote, revealing her long acquaintance with Taika.
A look at Rita Ora's dating history!
As the 31-year-old settled down with the cinematic genius, here's a look back at all the stars Ora has romanced in the past. Before rising to stardom with DJ Fresh's 2011 single Hot Right Now, Ora dated fellow singer Bruno Mars, who she describes as the "world's greatest guy." "He was a struggling songwriter hired to write songs for me. I thought: 'Wow, that's just the world's greatest guy," Ora says.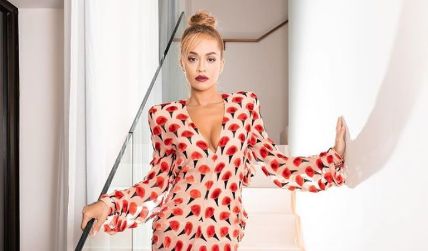 Ora dated Bruno Mars before her career took off in 2011.
Photo Source: Instagram
After separating from Mars in 2011, Rita famously but briefly dated Rob Kardashian. "It was very short-lived. I was so young. It was great. It was fun. It was very, very fun, I guess. That's all I remember," said the Brit while struggling to recall her brief romance with Kardashian. Who doesn't remember Ora's relationship or the flirtatious phase with Canadian singer Drake in 2012.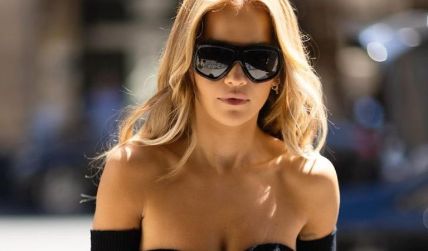 Rita's husband, Taika, has been married once before and has two daughters with his ex-wife.
Photo Source: Instagram
The Voice judge dated Calvin Harris for a year in 2013. The Let You Love Me moved on with Tommy Hilfiger's son, Ricky Hill, following her split from Harris, but even that ship sank within a year. The singer-turned-actress was last in a high-profile yet brief relationship with Oscar-nominated Andrew Garfield.
Recommended: Inside Cole Sprouse and Ari Fournier's Budding Romance.
If you think Ora's string of one-year romances doesn't qualify to be called relationships, wait till you see the singer's list of flings. Ora has had very brief moments with drummer Travis Barker, rapper A$AP Rocky, Chris Brown, and Lewis Hamilton. As for Rita's now-husband, Taika, the New Zealand-born filmmaker, was previously married to Chelsea Winstanley, with whom he shares two daughters.
Stay connected to glamour fame for more.
-->