Patrick Dempsey Flashes a Grin at 'Hurley' Premiere in LA
Published Wed Mar 20 2019 By Tess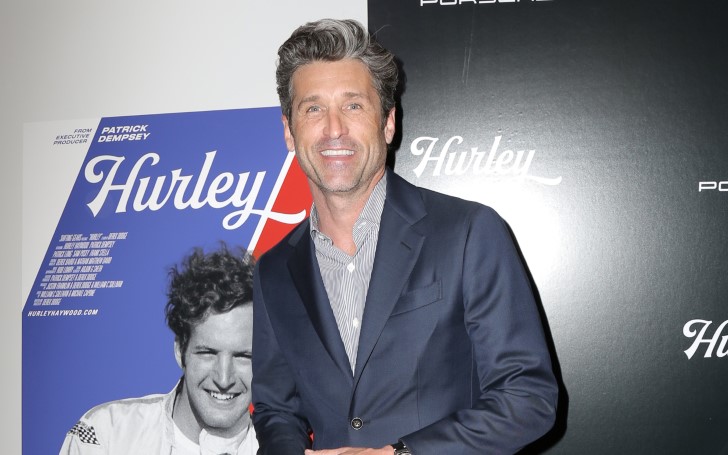 Patrick Dempsey is all smiles at 'Hurley' Premiere in LA.
Grey's Anatomy actor Patrick Dempsey appeared on the event held at Petersen Automotive Museum on Monday, in Los Angeles.
The 53-year-old actor hit the red carpet event stunning a gray suit with a striped button-up shirt, brown dress shoes and patterned blue socks adorned with a wide grin on his face.
Patrick Dempsey is all smiles at 'Hurley' Premiere in LA.

SOURCE: Just Jarred
The executive director of the documentary 'Hurley' was accompanied by director and writer Derek Dodge and former race car driver Hurley Haywood at the premiere event.
Derek Dodge-directed Hurley is a documentary movie based on American racing legend Hurley Haywood's life and career. It documents the first time the motorbike racer spoke about being gay in the 1970s macho world of motorsports while he sets the record straight about his relationship with co-driver Peter Gregg.
The famous television actor Patrick Dempsey, himself a sports car racer and Porsche Ambassador, collaborated with Dodge, Justin Franklin, and William C. Sullivan to produce the 83-minute documentary which brings Haywood's unique and heroic story to the screen.
Also see: Box Office: 'Captain Marvel' Glides Past $200 Million Domestically
The world debut for the documentary will be screened in the Napa Valley Performing Art Center At Lincoln Theater in Yountville on Thursday at 8:45 p.m. PT while the East Coast premiere will be carried out on Thursday, November 15 at the Fort Lauderdale International Film Festival.
Don't miss: Oscar-winning Classic Forrest Gump To Get Bollywood Remake
"Hurley" will be screened at the Cinema Paradiso Hollywood at 3:00 p.m. ET. Hurley is set for release on March 26 on iTunes and On Demand.
-->