Pharrell Williams Offers Internships To 114 Harlem High School Graduates
Published Wed Jul 03 2019 By Eden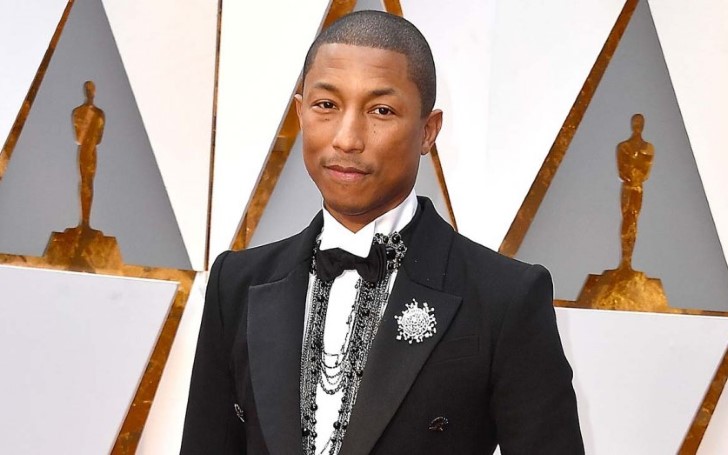 Pharrell Williams guarantees internships to 114 Harlem High School graduates.
Pharrell Williams pulled off a major surprise to the 2019 graduating students at Harlem Children's Zone Promise Academy as he offered them guaranteed internship upon the completion of their first year at college.
During his commencement speech at the graduation last week, the singer made this remarkable announcement.
The Academy in Harlem, N.Y., is a charter school offering free high-quality education from kindergarten to 12th grade. There are 2000 students in total who all gained admission through waiting lists or lottery.
Also See: An Upward of 100 NYC Students Graduates Despite Being Homeless; Defied All Odds
The school primarily focuses on developing healthy habits for young people that hopefully lasts a lifetime. This includes freshly made breakfast and lunch on a daily basis. In addition, medical services are readily accessible while days and school years are longer to ensure students are fully equipped of the desired knowledge.
You Might Like: Deadpool Creator Wants Josh Brolin To Play Cable In The MCU
Williams strives to create an internship program as a platform for the students to gain access to fields which would be otherwise improbable. Moreover, the charter school carries the goal to eliminate the generational poverty in the area by creating a favorable environment for all students to graduate from college.
The 13-times Grammy winner told the students,
"The world is watching Harlem, but this Renaissance will be different. And believe it or not, with respect, it's gonna actually be better. And the reason why is because the new Harlem Renaissance has education at its core."
This is not the first time Williams is doing something as such. In fact, he carries a history of working with several firms to create favorable opportunities to students. Earlier this year, the 46-year-old partnered with the Verizon Foundation to increase technology access, specifically based in a music curriculum.
Also Read: A Man Dies After Eating a Gecko on a Dare 10 Days Before; Rotted From the Inside Out
Previously, the 'Happy' hitmaker spoke at the United Nations on International Happiness Day discussing on the same subject. As a matter of fact, he founded FOHTA (From One Hand to AnOTHER Inc.) back in 2008. The foundation 'provides over 1700 children across the U.S. with summer camps focused on STEAMM, serving predominantly at-risk and low-income students'.
-->