Popular Christian Writer Rachel Held Evans Dies at 37
Published Mon May 06 2019 By Andrew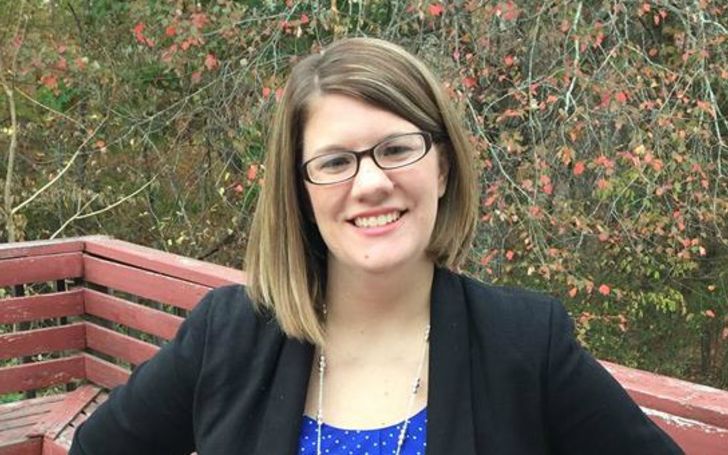 Writer Rachel Held Evans passed away aged 37.
Rachel Held Evans, a Christian author on the path to shining died on Saturday at a mere age of 37. Her writing challenged traditional evangelical views on politics and the role of women and LGBTQ members in the church.
Evans was admitted to the hospital in mid-April for "a flu + UTI combo and a severe allergic reaction to the antibiotics they gave me." as per her Tweet.
The author was subjected to a medically induced coma as her brain began suffering constant seizures, her husband, Daniel Evans revealed.
On Saturday, her husband disclosed on a Tweet that she had experienced extensive brain swelling after being weaned out of the coma.
Also Read: Learn The Disturbing True Story Of Ted Bundy's Death
Her husband Daniel wrote,
"This entire experience is surreal,"
And added,
"I keep hoping it's a nightmare from which I'll awake. I feel like I'm telling someone else's story."
He took it upon himself to express his thankfulness to everyone who had prayed, offered the family support and donated money. He Tweeted, "Rachel's presence in this world was a gift to us all and her work will long survive her."
Rachel Held Evans died after being hospitalized for over a month.
SOURCE: Premier Christian Radio
Evans summoned a vast amount of loyal following over the period exceeding a decade. As a successful Episcopalian, she became quite a popular and sometimes divisive figure among the evangelicals community.
Don't Miss: Luann de Lesseps Has A Problem Following The Law
In late 2007, she took over the league by just starting her own blog, calling it a "traveler's forum" with the purpose of faith journeys. Her writing pushed many of the theological boundaries present today and sparked debates because she had the courage to challenge traditional evangelical interpretations of the Bible, including the ones concerning the role of LGBTQ people in the church, for whom she served as a vocal advocate.
Her first book was originally titled as Evolving in Monkey Town and titled Faith Unraveled for the republished version, was an embodiment of the evolution of her faith and the details and questions she struggled with around Christianity.
You May Also Like: An Absurd Game Of Thrones Theory Claims Jon Snow 'Screamed At Viserion For Important Reason'
She wrote in a 2016 post detailing her college graduation years earlier,
"I thought I was called to challenge the atheists, but the atheists ended up challenging me,"
The author further wrote,
"I thought God wanted to use me to show gay people how to be straight. Instead God used gay people to show me how to be Christian."
Her thoughts sure were challenging but the fact that they were revolutionary for a good cause makes all the difference.
-->