Here's What You Should Know About Post Malone's New Skull Tattoo on His Head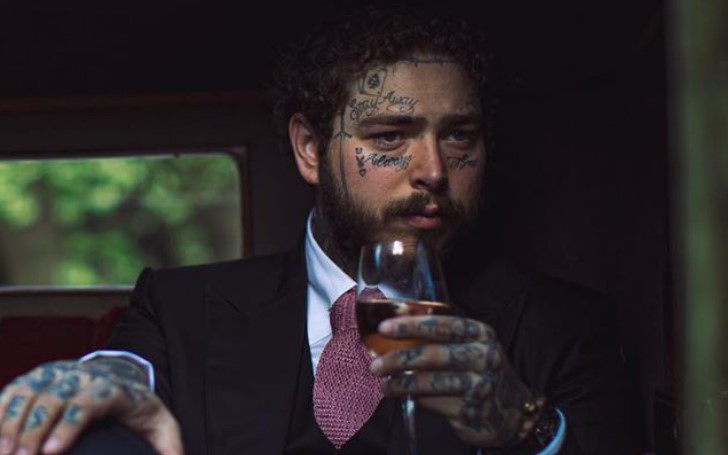 Here's what you should know about Post Malone's new skull tattoo on his head.
As we all know, Post Malone just loves tattoos. We have a whole article dedicated to his tattoos. He is the connoisseur of art and tattoos. His fondness for tattoos is apparent if you just look at him from top to bottom.
Recently, there's a new addition to his already plethoras of tattoos; this time, the rapper inked a skull tattoo on his head.
The 'White Iverson' hitmaker took to his Instagram account to show off his new tattoo; but wait, it was not just tattoo he wanted to show, the rapper also flaunted his new hairstyle.
Also See: Jonathan Tucker, Andre Royo and Owen Teague Join Ryan Bianco's 'To Leslie'
On the caption, the 'Sunflower' hitmaker wrote, "I have cut my hair even shorter; also, skeletons are cool. Spread your heart as much as you can. A little love goes farther than you think. Stay strong, and keep kicking ass. Love, Austin."
What Does the New Skull Tattoo on His Head Mean?
According to one of the media outlets, People, Post Malone's new skull tattoo on his head came alongside a sweet message. The media outlet revealed his message to fans was to encourage them to stay strong amid social unrest and coronavirus pandemic.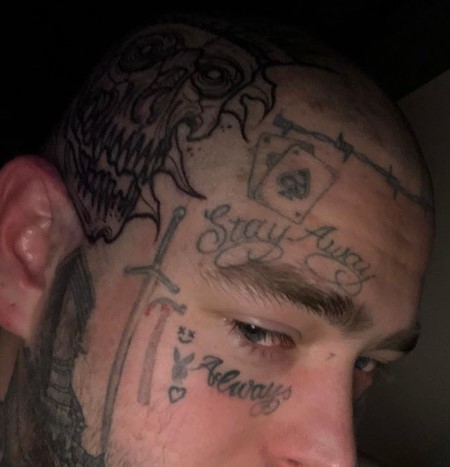 Post Malone's new skull tattoo on his head.
Photo Source: Post Malone's Instagram
Post's new tattoo outline spans across the right side of the singer's head next to his other signature tattoos.
The new tattoo came after the rapper opened up to GQ Style why he continues to cover his face with tattoos. "A personal choice that has both charmed and confused fans."
Also Read: Greg Gutfeld Twitter War: He is Going At Lengths to Defend the "Flop Trump Rally" in Tulsa Oklahoma
For more information on your favorite celebrities' lifestyle, stay tuned to Glamour Fame, and don't forget to sign up for the newsletter.
-->