Prince Harry will Reportedly Stop Hunting Because Meghan's Not Fond of It
Published Tue Apr 14 2020 By Eden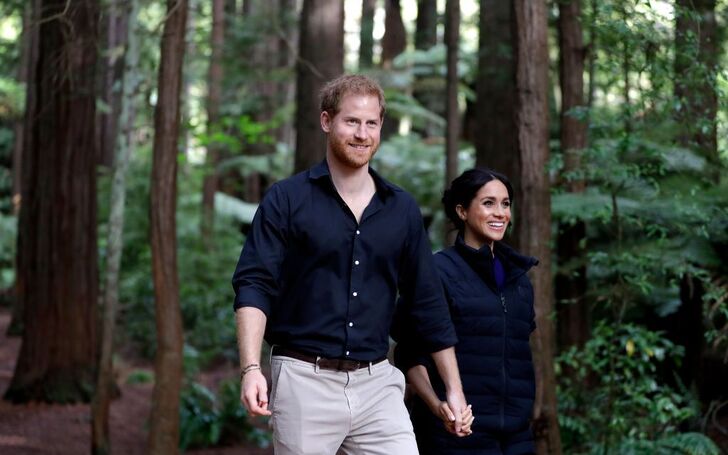 Prince Harry is set to stop hunting for good because Meghan Markle doesn't like it.
As per wildlife expert Jane Goodall, Prince Harry is likely to stop hunting and shooting since his wife Meghan Markle is not fond of it.
Dr. Goodhall, 86, said Harry and his brother William were champions at the sport, but the former could give it up for good since the Duchess of Sussex does not like it.
As the Royal couple settles into life in Los Angeles, Dr. Goodall talked about the Royals' support towards the natural world. "Yes, except they hunt and shoot. But I think Harry will stop because Meghan doesn't like hunting, so I suspect that is over for him."
Watch: Prince Harry will miss Royal Family's Boxing Day pheasant shoot to avoid upsetting animal lover Megh
The Royal family participates in several shooting hunts throughout the year, most notably on Boxing Day. However, since marrying Meghan, Harry has missed out on these events as she disapproves of the sport.
Back in 2018, however, a palace source told Daily Mail, the reports claiming Meghan banned the Duchess from hunting were completely untrue.
You Might Like: What Are The Major Reasons Behind All The Royal Feuds?
In the past, Harry's been criticized for hunting when a photo emerged showing the prince with a water buffalo he shot.
Dr. Goodall also shed light on Harry's new life in Los Angeles, suggesting the adaptation hasn't been as swift as he'd have liked. She said, "I don't know how his career is going to map out, but yes, I've been in touch, though I think he's finding life a bit challenging just now."
After stepping back from royal duties, the couple moved to California from Canada in March. Amidst the coronavirus outbreak, they've delayed their next steps for the time being.
Visit Glamour Fame for more interesting news of your favorite celebs.
-->