Priyanka Chopra Graces The Cover Of The August Issue Of Elle UK
Published Wed Jul 03 2019 By Chester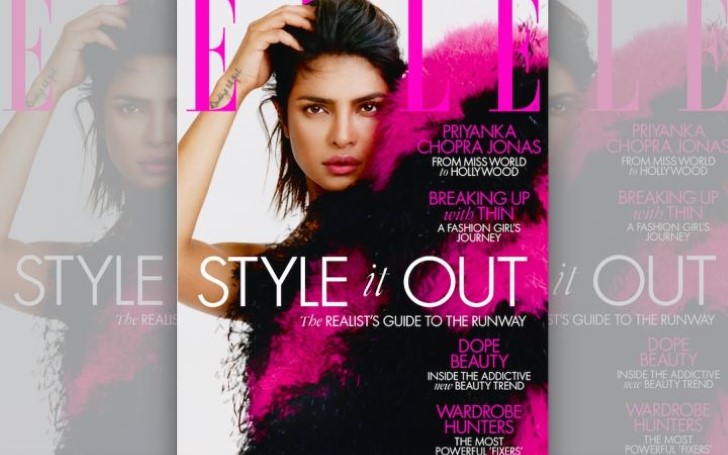 Versatile actress Priyanka Chopra graces the August cover of the Elle UK magazine.
From her latest wedding to Nick Jonas to their high-profile relationship with the Duchess of Sussex to her diversity in Hollywood, Priyanka Chopra opens up and graces the cover of Elle UK's August issue.
It was "very extravagant," the 36-year-old actress opened up her wedding to Nick, 26. The 'In My City' hitmaker states, they decided the venue for arranging their wedding in October and consequently tied the knot on 1st December.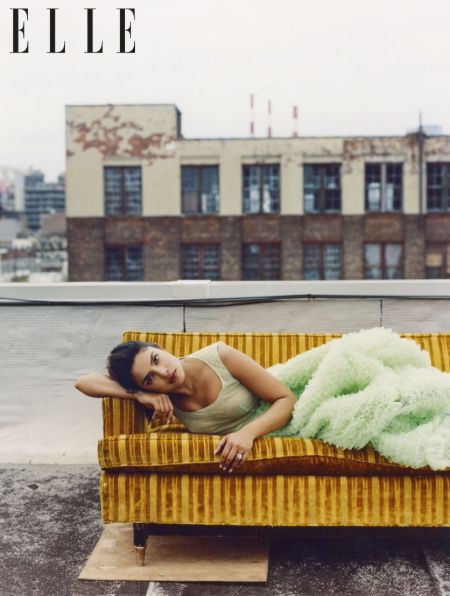 Priyanka, 36, opens about her lavish ceremony, "We had one-and-a-half months to plan, so we were just like, 'Yeah, yeah, yeah, let's get it.' And suddenly we were like, 'Oh god.' It was very extravagant. Hopefully, you just do it once. So it's fine."
So what's her perception towards marriage, before and after?
The Baywatch actress describes it was so distinct. She never thought there were such different things having a husband and a boyfriend.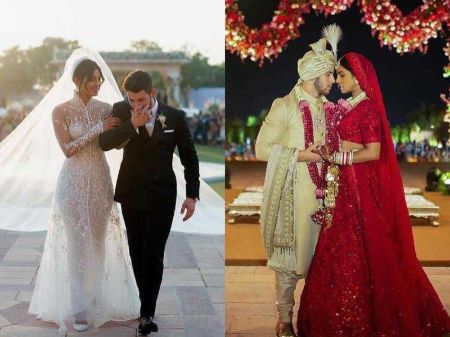 "When you say your vows, it's like, this person is my family, and it's the family I chose". Chopra adds, they have a strange duty and security from which it emerges and every day they get to learn new things from each other.
So what do you have to say for your friend Meghan Markle?
The former "Quantico" star shares few words for her pal Meghan Markle or, as Chopra sobriquet her, "Megs".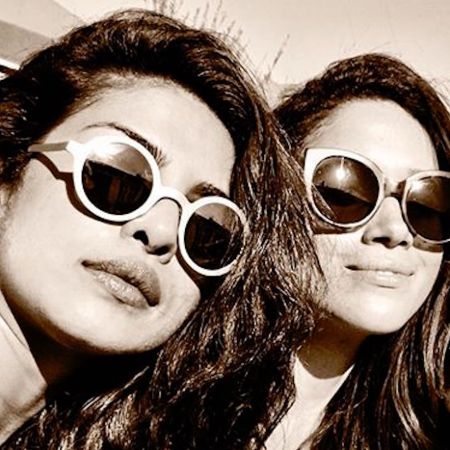 "She was always meant for large stuff." The 1.65 m tall stars feels happy for 'Megs' as she discovered the calls and is glad that she has the platform to do it.
In an interview with Elle, before the birth of baby Archie Harrison, Priyanka expresses, "By the time this comes out, she will have a baby — it's so amazing how lives change."
The Queen Bans Meghan Markle From Wearing Some of Her Jewelry >>>
'Isn't It Romantic' actress shares, she is a big believer in taking charge of your life but opens that there's got to be something bigger that puts them into the circumstances that we are put in. She believes in destiny and it's weird way of helping you to find your calling.
Priyanka shares few words for her sisters-in-law
Priyanka Chopra shares few words for her sisters-in-law, Danielle Jonas and "Game of Thrones" star Sophie Turner. "I've never had a sister, so it's really nice to have Danielle and Sophie, and just inheriting the family by proxy," she says. "Sophie is super talented, super funny and we have the most fun when we go out together."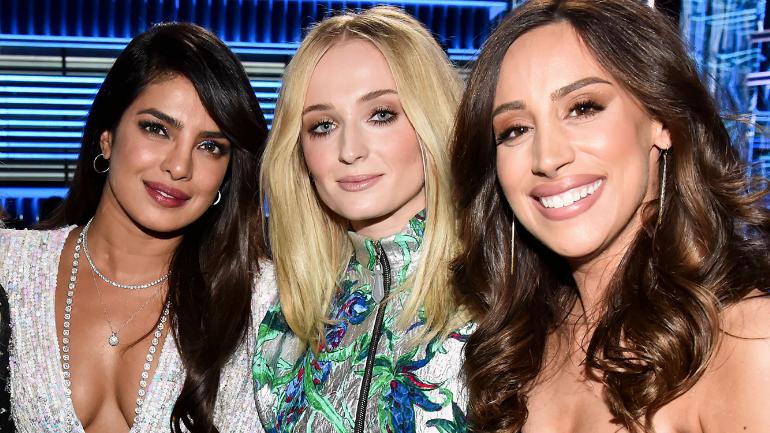 Later in the interview, Priyanka gets asked about the diversity in Hollywood, where she speaks that it is one problem Chopra stays open about and continues to push the envelope in a favorable way.
"My life's dream is to be able to make or produce a movie that has a predominately South Asian cast," she reveals. "I'm so glad that I've been put into the position where I have the ability to open those doors. I want to do it because no one was able to do it for me."
Related: Sophie Turner And Joe Jonas' final Wedding Ceremony In France, Get More Detail About The Ceremony And The Dresses Wore At The Wedding
Find out more details in the August issue of Elle UK, which will hit the newsstands on July 4, Thursday. Till then stay tuned and connected.
-->