Quentin Tarantino Stands By His Controversial Depiction Of Bruce Lee In 'Once Upon A Time In Hollywood'
Published Wed Aug 14 2019 By Sea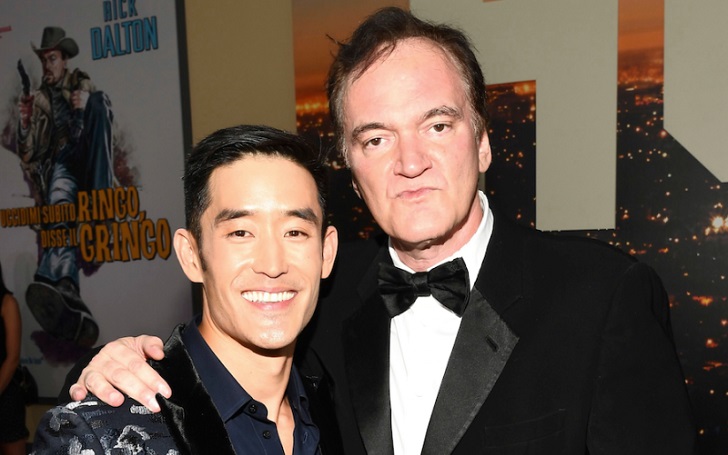 Quentin Tarantino was caught in a controversy for the depiction of Bruce Lee in 'Once Upon A Time in Hollywood', but he recently defended his decision for it.
Bruce Lee's daughter Shannon Lee came forward to speak about the portrayal of her father in the Leonardo DiCaprio-Brad Pitt hit 'Once Upon A Time in Hollywood' and she stated her mother Linda Lee claimed that it was like a caricature of Bruce himself. She thought that he was made to be "insultingly Chinese-y".
The movie director, Quentin Tarantino, firmly defended his decision to portray Bruce, played by Mike Moh, as an arrogant person during a news conference of the film in Moscow on August 7.
Bruce Lee was kind of an arrogant guy. I didn't just make a lot of that up. I heard him say things like that, to that effect. People are saying, 'Well, he never said he could beat up Muhammad Ali.' Uh, yeah, he did.
Tarantino, who is now eyeing on making his tenth and final movie, went on to further say that even Linda mentioned about the Muhammad Ali statement in her book, 'Bruce Lee: The Man Only I Knew', which is the first biography book he ever read.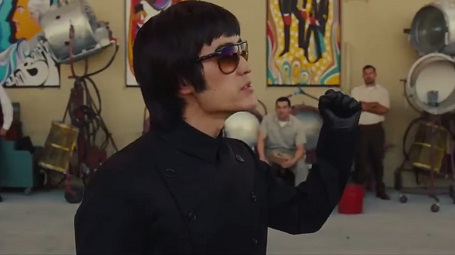 Source: Geek Tyrant
It's not only Linda who insisted the character was too far from who Bruce really was. Bruce's former training partner and Protégé, Dan Inosanto, told Variety in an interview, "He was never, in my opinion, cocky. Maybe he was cocky in as far as martial arts because he was very sure of himself. He was worlds ahead of everyone else. But on a set, he's not gonna show off."
SPOILER ALERT!!!
Brad Pitt's character in the movie, Cliff Booth, is a rival stuntman to Bruce Lee and the winner of the fight between them is not decided. It began with Bruce boasting he could defeat Muhammad Ali, but it is broken up before the third tie-breaker fight could begin.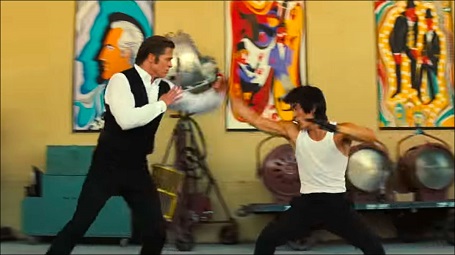 Source: Angry Asian Man
Shannon, while feeling deeply hurt about the comedic representation of her father, also commented on the fact that her father was the only non-white character in the movie with a speaking role. She thinks Tarantino could have done everything in the same way, just "without the mockery".
Watch: Quentin Tarantino On Why Bruce Lee Is Funny In Once Upon A Time In... Hollywood
The 56-year-old acclaimed filmmaker also addressed the argument of how Bruce was portrayed as a weaker character than Cliff.
Could Cliff beat up Bruce Lee? Brad would not be able to beat up Bruce Lee, but Cliff maybe could. If you ask me the question, 'Well, who would win in a fight: Bruce Lee or Dracula?' It's the same question. It's a fictional character.
Tarantino was in Moscow for introducing the movie to the Russian viewers, about three months after the world premiere of Once Upon A Time in Hollywood at the 72nd Cannes Film Festival.
-->