Rachel Weisz Claims Taskmaster's Role Is Significant In Black Widow!
Published Sat Jul 27 2019 By Travis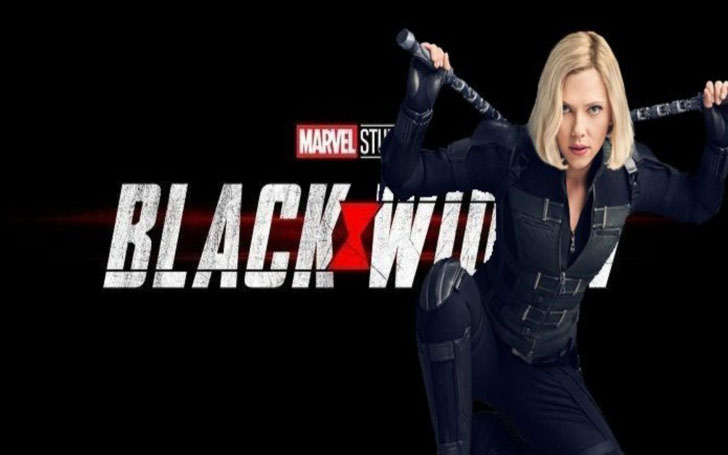 Rachel Weisz said Black Widow's villain, Taskmaster, will have a significant role in the movie.
Avengers: Endgame was supposed to be the end, right? The title of the movie is Endgame, and it is supposed to be the end of all things Marvel, but no! It seems the past 11 years was just a setup for the future of MCU. Now it is apparent; Marvel was just building a fan base for the weirder things still to come in Phase 4. We cannot quit now, and every one of us is stuck in this universe where we will need to watch the new Marvel movies. With no end in sight as Marvel just announced ten films and TV shows to be released between 2020 and 2022 it seems we are stuck.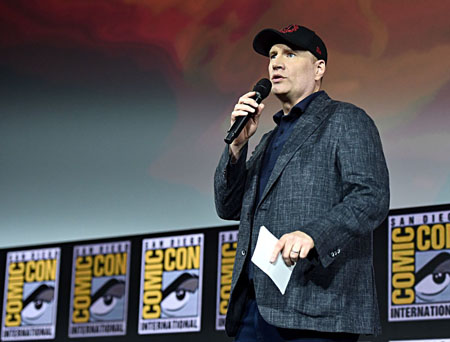 One of the great things about Marvel and its massive fan base is now they can take a wild amount of risks. A movie which would've never seen the light of day five years ago is being celebrated now because of the brand of MCU. One such film, which fans wanted to see for a long time, but it was too risky for Marvel to try, was Black Widow. Now, because Marvel is not scared of anyone and anything they are making a Black Widow movie and giving one of the original members of the Avengers, a solo film she deserves.
Cate Shortland is directing the flick starring Scarlett Johansson, David Harbour, Rachel Weisz, Florence Pugh and O-T Fagbenle as all the cast members were brought out on stage at SDCC inside the legendary Hall H. The cast who were shooting in London came to the desert and brought a sizzle reel with them and also there was a release of concept art from the movie which showed the villain 'Taskmaster' in a battle with Black Widow.
After all the revelations, one question remained – who is Taskmaster, who is under the mask?
The same question was posed to Rachel Weisz, but she dodged the question and didn't let anything slide like a pro-MCU veteran. Revealing secrets are dangerous when it comes to comic book movies which are dependent on huge revelations and surprise entrances. So, Rachel keeping her mouth locked up was a good thing but all a little frustrating because we've waited for this movie since the first Avengers and we still have to wait till the release date to find out what is what.
Watch: Rachel Weisz talk to Variety about Black Widow at SDCC
Rachel did say Taskmaster will be of major significance as fans started speculating Rachel is the Taskmaster which she neither confirmed nor denied. Rachel also said her character is, "deeply involved in a kind of scientific experiment which I cannot tell you about," but that was all she revealed before pulling up that protective wall of secrets again.
Taskmaster's ability is someone who can mimic anyone he comes in contact with, which is why the concept art shows both Black Widow and Taskmaster fighting with the same style.
Black Widow's past is something which was only hinted at in the previous films, but we never saw how she came to be. It was a point of contention when she sacrificed herself to help the Avengers get the Soul stone and save the world. It seemed like her secrets died with her, but now the Kevin Feige is finally allowing us to see the woman she was before she became an Avenger. The characters in Marvel talked about there being many red marks in her ledger; we hope we get to see how those marks came to be.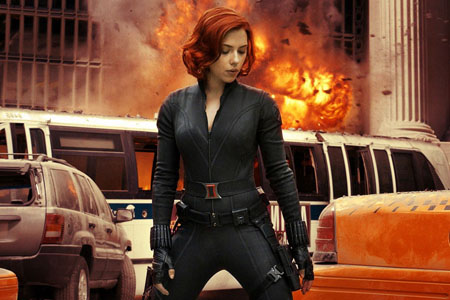 We will get to see the full extent of the Black Widow's power as she will be without the help of Avengers and SHIELD. Hope we also get to see her ruthless nature and her journey from assassin to the compassionate person we all saw her evolve into over the years.
We cannot wait for this movie as we said, all of us fans are trapped in this beautiful world known as MCU, and if we are going to be stuck, then there isn't a better place than this.
-->