Rapper NLE Choppa and Ex-girlfriend Mariah are Beefing Right Now - Find Out Why!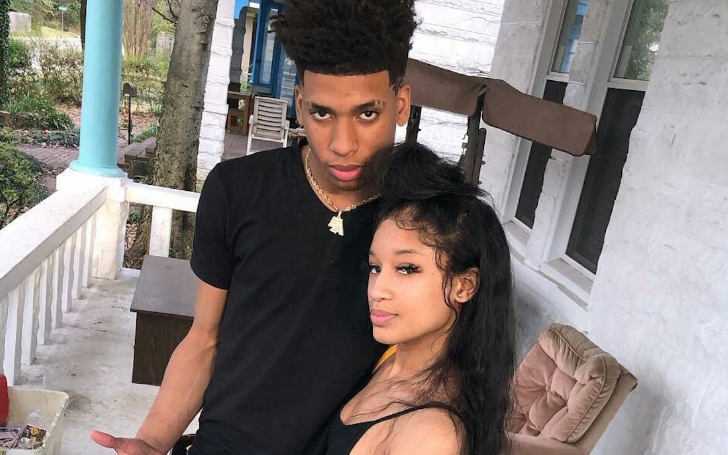 NLE Choppa and Mariah broke up, and the former girlfriend of young MC is spilling all the beans.
The biggest fears of our came out to be true. Just a couple of weeks ago, we wrote a story of how truly, deeply, and madly NLE Choppa and Mariah were in love, but all those things did not last for too long.
The couple, who inked each other's tattoo on their body, broke up, but that's not the worst part. Apparently, the former couple is beefing with each other.
Watch: NLE Choppa EXPOSED By Ex Girlfriend Mariah 😱
In a recent story, it was found the former couple who seemed inseparable decided to part their ways in November of 2019. While we were busy speculating things between the two, it came to our attention the former couple is accusing each other of cheating.
Recently in December, Mariah came out with pretty strong claims, where she kind of said it all, what really happened between her and NLE. However, the "tell-all" session was not as quiet as we were expecting. Mariah is attacking NLE Choppa, calling him "a miserable, BrokeAs*Ni**a." And when we looked into the matter, it seems, NLE Choppa's infidelities are to blame for their split.
According to Mariah, the young MC shot her with a Draco from the near-range; fortunately, he missed. Moreover, Mariah claimed she possesses multiple screenshots and videos of NLE cheating on her.
Watch: NLE Choppa Explains "Forever" And Romance With Mariah | Song Stories
Taking to her Instagram account, Mariah wrote, "never let no brokeas*ni**a lie to y'all. He miserable asf, and needs help. Everybody knows ts. I never cheated on him on my lil cousin grave. I got multiple screenshots and videos of him cheating on me; he wants everybody to feel sorry for his ass. You shot at me with a drac, you were close enough for me to smack you, so how did you miss? You are most definitely not a gangsta. You can stop acting like one now, we all know."
Also Read: Melissa McCarthy Weight Loss - Learn the Total Pounds She Shed and the Secret to Her Diet!
And what's worse was, the young rapper accused of her cheating. Well, it seems like there's no stopping Mariah, and she will continue to do with for a while now.
For more information on your favorite celebrities' lifestyle, stay tuned to Glamour Fame, and don't forget to sign up for the newsletter.
-->