Things That Inspire Rapper Souleye's Life and Music
Published Fri Mar 06 2020 By Sea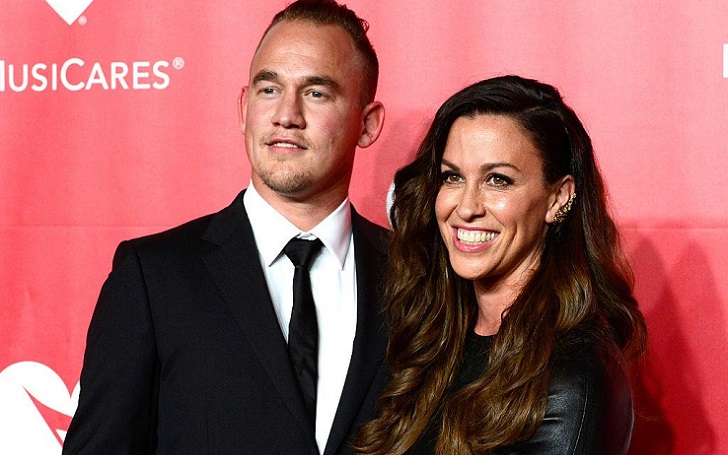 Hip Hop artist, Mario Treadway is better known as Souleye for independently releasing nine albums. He's gone through some rough moments in his early life that gave him the way to pursue music without considering what anyone thinks.
If his name doesn't jog your memory, he is actually better known as the husband of the Canadian music sensation, Alanis Morissette. Surely you've heard of her.
The pair are set to celebrate their decade-long marriage.
Photo Credit: Getty Images
The couple is already on their way to reach their decade-long milestone of their marriage and have three wonderful kids together.
The Souleye-Alanis Morissette Relationship - Nothing but Love
The Canadian has had her fair share of relationships in the past, with several prominent personalities. But after all those moments were too public, it's been a really good thing that she's started this relationship from the down-low.
Souleye met wife Alanis Morissette at a meditation gathering in a Los Angeles residence in 2009. The relationship took a quick turn as they got married a year later in a private ceremony. Only their families were present at their Los Angeles home during the wedding ceremony on May 22, 2010, a week before Morissette's 38th birthday. The singer also later shared the news on Twitter, presumably after coming back from their honeymoon.
Joy knew no bound for the two love birds as Morissette got pregnant right after their wedding. The honeymoon did the trick. Or she might've been pregnant right before the wedding. Nonetheless, the pregnancy was a complete surprise for the both of them, which they announced in August.
More than the surprise was the fact that their first baby was basically a package from God on Christmas Day. After the baby shower in October, their boy, Ever Imre Morissette-Treadway, was born on December 25, 2010, all happy and healthy.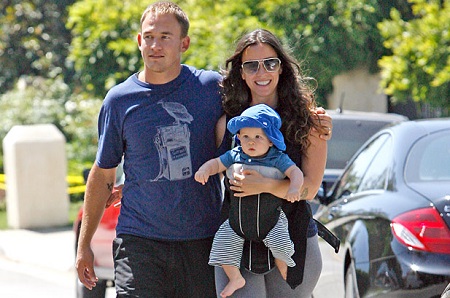 Ever was a really ecstatic toddler.
Photo from: Billboard
The couple added two more kids to their ever-growing family. Like the first one, the arrival of their second child was announced a little later. Daughter Onyx Solace Morissette-Treadway was born on June 23, 2016, of whom she shared a cute picture on Instagram.
Onyx is now 3.
Photo Source: Alanis Morissette, Instagram
Their third child, daughter Winter Mercy Morissette-Treadway was born on August 8, 2019. The love between the husband-wife still continues on to this day, and Morissette was open about the last two pregnancies throughout the period.
Recommended: The Love Story Between Chynna Phillips and Husband William Baldwin
The two collaborated on music several times since their marriage. She wrote a lot of his hip-hop music back in 2012 and toured with him when their son was one and a half years old. It was like a 'dream come true' moment for Morissette to be writing music for someone she thought she wouldn't be able to even date, let alone get married, when they met, she told Billboard of the experience.
Inspiration for Music — Brother's Suicide Words, 'Music Matters'
During initial music years, Souleye went through a handful of tragedies in life. His best friend died of cancer, and he went to live in the woods alone to write an entire album. Around a year later, his brother was the victim of mental illness.
First, His Friend Gave Away His Breath
By the time the first incident happened, he had already released an album, 'Soul Sessions' [2002] with another underground rapper Campaign, though some records would have it not be considered his first album. Of course, it was a collaboration. But his friend's passing was an inspiration behind his first solo album, 'Flexible Morality' [2003], an EP.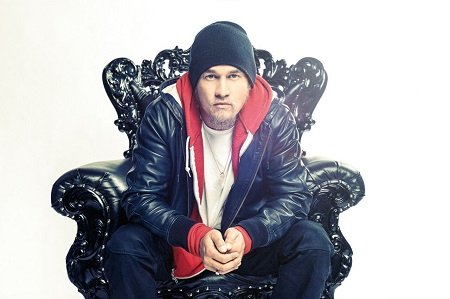 There were a lot of turning points for Souleye.
Photo Source: Hip Hop Authority
The guy was traveling up and down the Eastern seaboard and writing music with 'Transcendental Alliance' when he learned of his childhood friend's illness. He visited the friend a couple of days before he passed away, entertaining him during the last moments of his life.
After the friend passed away in 2003 and he attended the funeral, he took a retreat in another friend's attic, with Vermont's Mount Greylock in view. In the spirituality of the woods, he wrote 'Flexible Morality'. He "just wrote, burned incense, danced around, and drank water" for a week.
I was in the woods all by myself, and I wrote the Flexible Morality LP in five days.
Then, His Brother Committed Suicide
The 39-year-old was still mourning his friend's death in April 2004 when he learned he was never going to see his beloved older brother, Richard Stantwood Treadway, again. He was 25 & mentally ill and had hung himself in his apartment in New Hampshire.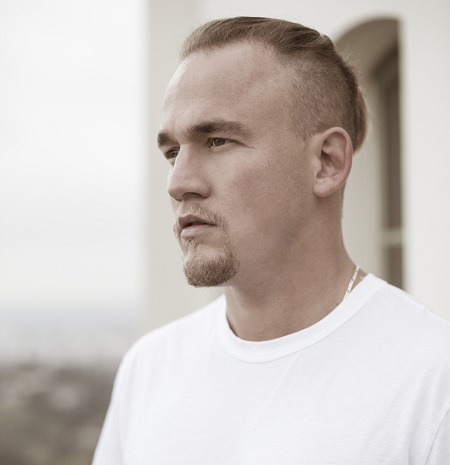 There more to Souleye than that meets the eye.
Source: Dennys Ilic
Treadway was in Delray to visit some of his friends at the time but returned to Massachusetts for the funeral. When he was cleaning out Richard's apartment, he discovered a 'Music Matters' sticker on the ceiling of the suicide site.
Find Out: Is the Gorgeous Actress Erin Moriarty Dating Anyone?
It was an important relic for Treadway as he'd been given the same sticker by his brother before. He'd carefully stuck it on his favorite rhyme notebook for inspiration. It became his own slogan/motto of making music since then. He vowed to make music that matters and released his second solo album, 'Universoul Alchemy', in 2004.
The self-penned liner notes on the album read, "Life is such a precious gift so remember what you have been given."
Souleye's Net Worth - Handling Lawsuits with Wife
Souleye is a freestyle rapper, the way he's always been. But his record sales haven't been shabby all these years. He's released all his 13 albums quite a while after his wife's star years of the '90s.
The exact record of his net worth is not easily calculable, but he's worth around $6 million of his own money with the album sales and several appearances. But the more popular find related to net worth is actually related to Morissette. She's worth $45 million, and it's not a surprise with her kind of history.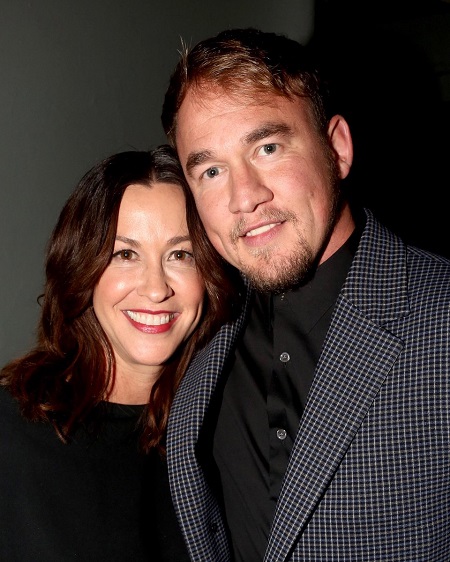 The husband-wife has a combined net worth of $50 million.
Photo Credit: Bruce Glikas, FilmMagic
The two have apparently got themselves entangled in a lot of lawsuits over the years and have won them too. In 2014, they filed a $25,000 lawsuit against former house manager Maria Garcia to recover their 'stolen' Chihuahua-Pug mix dog 'Circus'.
Interested? Get a Load of Manny Khoshbin's Net Worth
They were also sued by a former night nanny Bianca Cambeiro in accusations of hellish work conditions during care of Ever around six months before, demanding a $100,000 restitution as well as $30,000 in unpaid overtime.
In January 2017, the Canadian's former business manager, Jonathan Schwartz, admitted to having "stolen" around $4.8 million from her (plus $2 million from others) within 2009 and 2016 that he worked for her. The singer had sued him for fraud in May 2016, asking for $15 million in damages.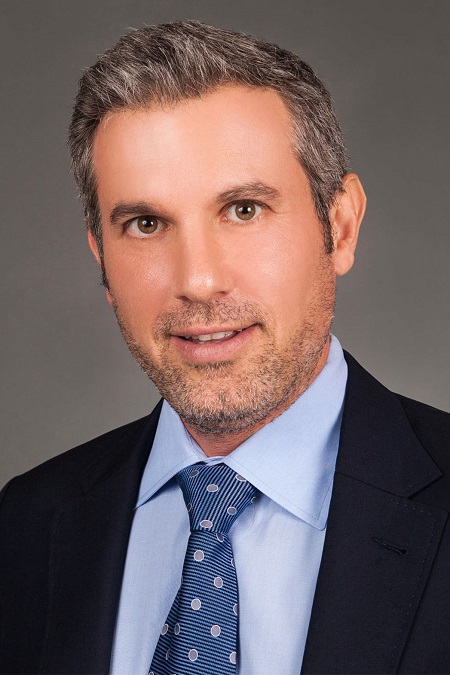 Jonathan Schwartz was sentenced to six years in prison.
Source: Jonathan Schwartz
Schwartz initially requested a sentence of one year and one day behind bars, followed by another year of house arrest and 2,000 hours of community service. But in April 2017, he was sentenced to six years in prison after suggestions of 63 and 78 months by involved prosecutors.
Stay tuned and connected to GlamourFame for more Entertainment content. There are more stories to tell.
-->