Real Housewives of Potomac Monique Samuels' Husband Chris Samuels Facts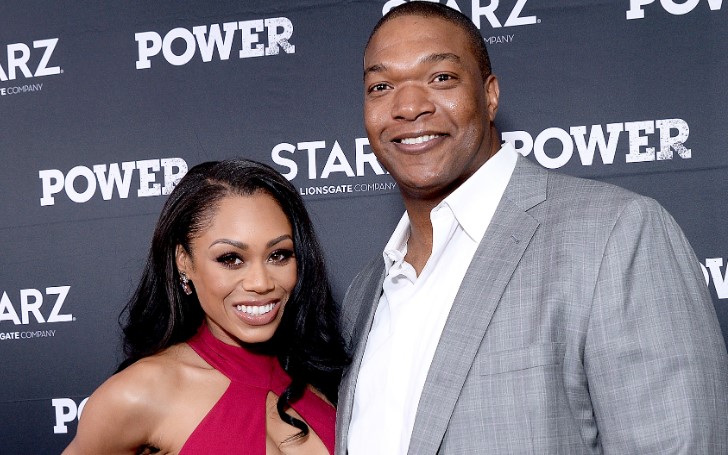 The Real Housewives of Potomac star, Monique Samuels, is married to Chris Samuels. Chris is a famous former Redskins all-pro football player.
The all-pro star born on July 28, 1997, in Alabama was selected to represent the NFC in the 2008 pro bowl.
We have gathered some information which, we hope, will help you understand this legendary player a little more. So, let's dive into the facts.
5. Chris Samuels and Monique Samuels are partner in crimes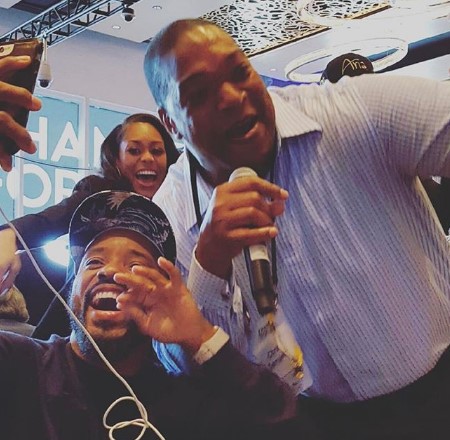 Partner in crimes and deeply in love.
Source: Instagram
No doubt the couple shares a very understanding relationship, but what's more interesting is the pair is a partner in crimes as well.
Also See: Get To Know The Cast of The Real Housewives of Potomac
Chris Samuels owns four houses, which he leases or rents out to Redskin players, while Monique manages all of them.
4. Chris Samuels trying his hands in the businesses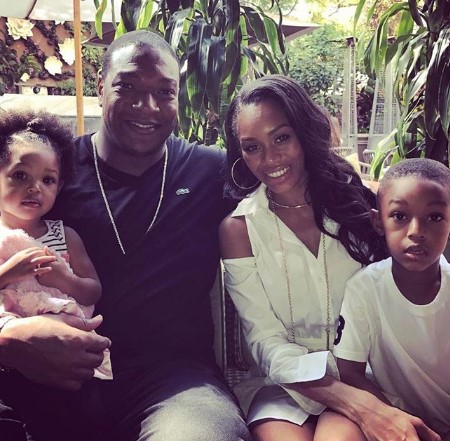 Chris businesses are managed by Monique.
Source: Instagram
With his enormous money and contacts to exploits from, Chris Samuels has recently started three business, namely CRS Real Estate, Chris Enterprise, and The Chris Foundation.
Also Read: Michael Darby Defends Himself Against Sexual Assault Claims In The New Trailer For RHOP Reunion!
The CRS Real Estate is a real estate agent sourcing company while the nature of the other two businesses are yet to be revealed.
3. Chris Samuels married Monique Samuels after retirement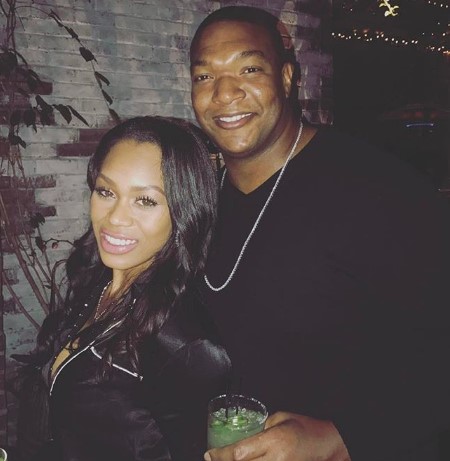 Monique describe Chris as a huge teddy bear.
Source: Instagram
The Washington Redskin all-pro player played for the team for nine years. Chris Samuels was active in the team from 2000 to 2009 and was retired afterward.
The all-pro met his love of life when he started coaching for the Alabama team in 2012.
Monique describes Chris as a huge teddy bear, who loves and cares for his family. The couple found the instant connection as they got married in the same year Chris joined as a coach.
2. Chris Samuels turned down several NFL assistant coaching offers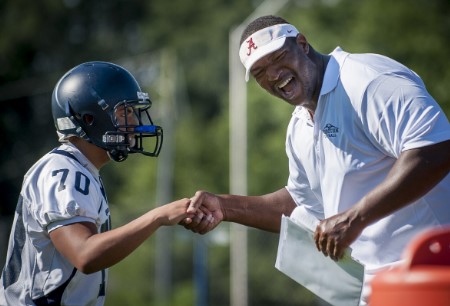 Chris Samuels entered his first season as Osbourn's head football coach looking to lead the Eagles back to prominence.
Source: Washington Post
The great legendary, all-pro star, Chris Samuels, declined offers from the various team for the role of assistant coach.
Also Check: Below Deck: Everything You Need To Know About This Bravo TV Show
The football star, instead, chose to coach high school students. Samuels actively worked as a first-year high school coach of Osbourn High School.
The all-pro star shared the coaching was a learning experience for himself.
1. Chris Samuels will be honored by the Redskins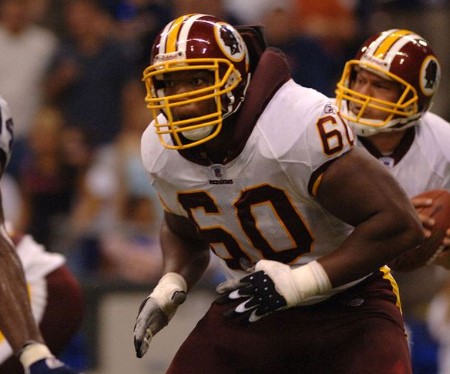 Chris Samuels blocking against the Dallas Cowboys during an NFL game on 19, 2005, in Irving, Texas.
Source: AOL
Redskins team announced Chris Samuels would be inducted into the Washington Redskins' Ring of Fame.
The all-pro star career ended in 2009 abruptly after an injury attributed to spinal stenosis. So, to honor his greatest contribution Redskins decided to honor him with the Ring of Fame.
-->